Meet the Brains Behind the Brand at Bullhorn Live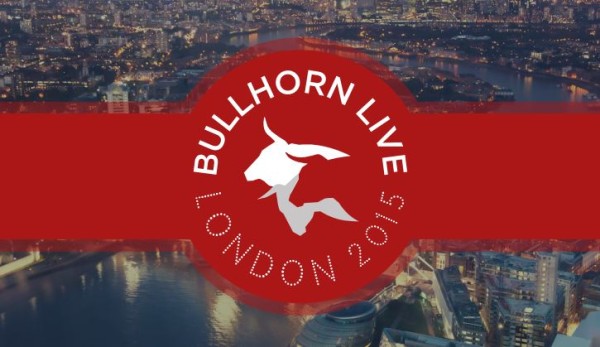 Bullhorn Live is back and this year our recruitment industry conference is bigger than ever.
On 21st October Bullhorn brains from all over the globe are coming together in London to show what lies ahead for our recruitment CRM software users.
As with previous years, Bullhorn Live 2015 will provide a blend of co-educational sessions alongside a choice of two tracks running through the event: Growing Your Business, and Bullhorn Deep Dive. Whichever track you choose to follow, we've lined up a great mix of presenters to inspire to take your business to the next level.
Here are three great reasons to join us at Bullhorn Live:
1. Hear from us about Bullhorn's vision for 2016.
Art Papas, Bullhorn CEO, Peter Linas, International MD, and Matt Fischer, our CTO, will all be there to share our ideas for the future and what they mean for you.
Bullhorn's specialists and technical team will also be on hand to explain the latest innovations and what's ahead in the Bullhorn product pipeline too.
2. Be inspired by our customers.
Hear from Bullhorn customers  as they share first-hand experience of how Bullhorn has boosted their businesses and learn how you could do the same for your business.
3. Learn from our Marketplace Partners.
The Bullhorn Marketplace is the one destination for business applications that are pre-integrated to work seamlessly with Bullhorn and enhance the platform's capabilities. Each partner has developed solution to fulfill a critical business need, allowing you to focus on your business instead of spending your time, money, and headaches on one-off integrations.
But that's not all, to finish the day we'll be calling on you all to help with the 'Innovation Throwdown'. In this session we will outline our ideas for new products and give you the opportunity to tell us which ones you want and why. The winning product will be fast-tracked for immediate development and you will have played an important part in making that happen, supporting your growth and ours.
There'll also be plenty of opportunities to network with recruitment industry brains throughout the event, including at the Bullhorn Hub, which will be open all day. Pop in for one of the ten minute training sessions, or catch one of our presenters for a quick Q and A.
Into the evening we have some top-secret fun planned for all of our guests too. Those of you who attended last year's Bullhorn Live may remember the LED Drummers, who went down a storm. Don't miss out on this year's surprise too, sponsored by Cube19.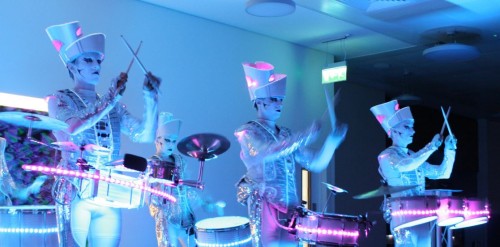 To register for our brainy bash, just click here to find our Eventbrite page.
So there you have it: Bullhorn Live is all set to inspire you with case studies and success stories, product knowledge and technical insight. It's autumn's must-attend event for recruitment industry makers. Whether you're considering a Bullhorn solution for your company or you already have Bullhorn hard at work in your business, the many brains of Bullhorn Live will be on hand to help you reach the next level.
Subscribe to the Recruitment Blog
Subscribe for trends, tips, and insights delivered straight to your inbox.