Best-of-Breed vs. All-in-One: How to Choose the Right Recruitment Software for Your Agency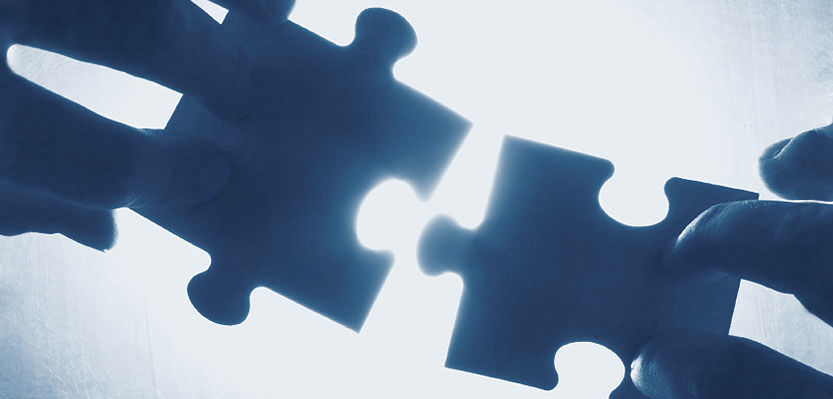 Every recruitment agency needs a comprehensive recruitment software solution to manage its contacts, clients, and candidates. However, agencies in the market for a new solution or interested in replacing an existing solution know all too well that the plethora of options available – from 360-degree solutions to best-of-breed possibilities, can make this a daunting decision. While all software providers make grand claims, the truth is that not all recruitment ATS/CRM solutions are built the same.
What is Recruitment Software?
To set the groundwork, let's first distinguish what recruitment software is and why it's crucial for your recruitment team.
Recruitment software is a broad umbrella category that includes all the technology staffing and recruiting professionals use to run their business. The most commonly used staffing software is an applicant tracking system, a tool for managing the entire recruitment lifecycle. The ATS is traditionally the centerpiece of recruiting activity and will integrate with other more specialized software. 
Other common staffing software solutions include: 
Onboarding 

Recruiting automation

VMS integration

Invoicing

Time and Expense

Reporting

Messaging
Best-of-Breed vs. All-in-One
One of the critical considerations recruitment agencies must face is choosing an all-in-one, "360-degree" solution and an integrated "best-of-breed" solution. Which is best? The answer often comes down to the agency's specific needs. For example, while one agency may require comprehensive integrations with social channels, another may need unique payroll functions. Often, all-in-one providers can't service these varying needs comprehensively.

Much like the applications on your desktop computer or mobile phone, the most comprehensive recruitment software solutions adopt an integrated approach. Bullhorn, as the market leader in recruitment ATS/CRM solutions, is no exception. Best-of-breed integrations through the Bullhorn Marketplace give users the option to integrate the Bullhorn ATS/CRM with other leading software providers to manage tasks and unlock reporting, candidate engagement, client management, and administrative tools, allowing recruiters access to the best tools for their specific workflows and eliminating bloatware that would otherwise go unused.
Advantages of Best-of-Breed Recruitment Software
The primary advantages of best-of-breed software solutions, compared to all-in-one solutions, are flexibility and choice. Agencies that adopt best-of-breed solutions have the flexibility of multiple channels of account management and support. Should issues arise with any of their chosen integrations, the software causing problems can be removed or replaced without disruption to other components. Conversely, all-in-one solutions don't allow for this sort of flexibility, plug-and-play compatibility, or scalability. Should an all-in-one provider fail to provide adequate service, agencies may be left with no alternative other than to wait out the contract in frustration.
Further, choosing a "best-of-breed" software solution enables your team to customize your workflow to ensure the platform works with you, not against you. Recruiters should manage the entire candidate placement and client management process from one system, with increased visibility across the organization and reporting tools to help your team gather insights from your data to make more informed business decisions. 
How to Choose the Right Recruitment Software
Selecting the correct recruitment CRM is a long-term decision that requires due diligence in terms of research and understanding. To combat misinformation and make the decision-making process more manageable, Bullhorn has created The Ultimate Software Buyer's Guide for Recruitment Agencies. This free resource exists as an informational guide, detailing: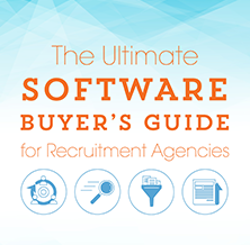 – Features you should expect from sales CRM, recruitment ATS/CRM, VMS integration, and onboarding software.
– A breakdown of the capabilities you should expect from a recruitment software platform.
– Questions you should ask about a given provider's recruitment software products.
– The key differences between Software-as-a-Service (SaaS), on-premise, and hosted recruiting software.
Download the guide today and be sure that you're choosing the right recruitment software platform for your agency.
Subscribe to the Recruitment Blog
Subscribe for trends, tips, and insights delivered straight to your inbox.