Building a Foundation for Recruitment Entrepreneurs
The last few years have proven to be exceedingly difficult for Australian recruitment consultants. Trusted industry experts and publications have perpetually warned against the volatility of the landscape for SME recruitment agencies. Whether it's the ominous "threat of Linkedin" or the ever-increasing scarcity of quality candidates, initial impressions of the recruitment industry would suggest that aspiring recruitment entrepreneurs looking to claim a share are in for an uphill battle. However, despite these apparent challenges, the Australian recruitment sector is forecasted to see significant growth throughout 2015 and is, in fact, teeming with eager new business owners.
This phenomenon of entrepreneurship is fueled by recruiters and their uniquely sales-driven mindsets. Never to be deterred, recruiters are characteristically ambitious individuals who thrive when seeking out and pursuing revenue-based goals. Those who excel within recruitment consultancy also often have the unique ability to form and leverage lasting relationships, another key ingredient for sustained business success. Where many find a brick wall, however, is the execution of long-term managerial decisions and adequately strategising for the future.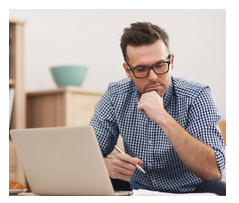 There's a clear learning curve between being a proficient recruitment consultant and an owner-manager of an independent agency. Recruiters who make this transition soon face new challenges around understanding effective team leadership, workflow management, administrative efficiencies, and organisational finances. Those who experience successful transitions have a few common characteristics: they exercise forethought and assess the complexity and scalability of their new businesses while it's still new and moldable.
Investing in the right workflow infrastructure within the early stages of an agency's life-cycle is critical. Not only does this set a solid frame for immediate productivity, it lays a foundation for scalable development. Within the recruitment sector, software is an all-too-often overlooked aspect of infrastructure development. Many entrepreneurs make crucial mistakes by adopting short-term software solutions, and although some entry-level solutions may provide initial functionality, they soon stifle growth potential when it's needed most. Investing in a secure long-term solution that will grow alongside your budding business is a key strategy that recruiterpreneurs can use to minimise risk and solidify continuing prosperity.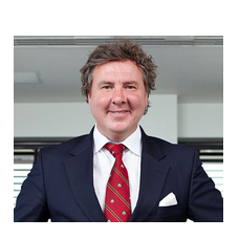 One well known example of adopting this mindset with tremendous success is the Spencer Ogden Story. David Spencer-Percival and Sir Peter Ogden launched the well-known recruiting giant using Bullhorn CRM as its foundation. With a progressive and future-driven approach from the outset, they've grown Spencer Ogden into the renowned recruiting powerhouse it is today. Employing over 500 staff globally and still using Bullhorn to great success, Spencer Ogden is the embodiment of the limitless possibilities available to those who adopt this approach.
Bullhorn services a varying spectrum of clients, ranging from enterprise scale through to one-man bands. A significant portion of this service offering is dedicated to boutique agencies, with over a third of Bullhorn's revenue is driven by smaller players operating with 1-5 recruiters. Although they're sometimes overlooked in the shadow of giants, these small, agile recruitment companies are the collective driving force of innovation within the industry. This abundance of entrepreneurial talent is undeniable proof that despite the unyielding nature of the recruitment industry, the spirit of the entrepreneur is well and truly flourishing.
Subscribe to the Recruitment Blog
Subscribe for trends, tips, and insights delivered straight to your inbox.