Building Your Tech Stack: Growing Your Business Through Technology Adoption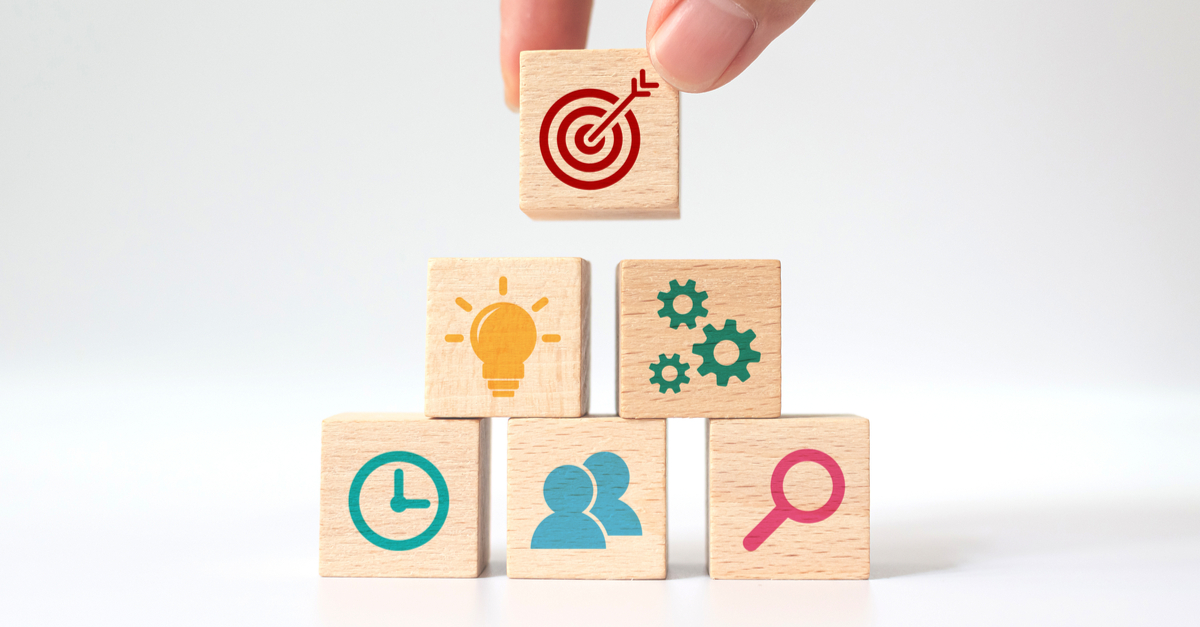 In this series, we're capturing highlights from a recent webinar in which recruitment leaders discussed their strategies for building the tech stacks that power their businesses. To read part 2, which discusses how to build the right tech stack for your recruiters, click here.
---
How do you build a solid, sustainable foundation for your recruitment business? Dan Butler, Director at Searchability, recently came together with industry leaders from Corporate Brokers and Allen Recruitment to talk about just that. You can check out the full conversation here and read some highlights from Searchability's journey below. 
Dan started his firm with one thing in mind: to build a recruitment business that wasn't dependent on job boards. He wanted his recruiters to meet candidates where they were, instead of waiting for them to apply to a job. 
We wanted to reduce the reliance on job boards and lean on social media where the candidates were spending their time...so Searchability was born.
Dan Butler
Searchability
Making the Most of Your Tech Stack Investment
After using the Bullhorn ATS for a year or so with less of a return than he'd hoped for, Dan's team spent some time with Bullhorn's Customer Success team to understand more about the extensibility of the Marketplace and how to make the most of the investment in their tech stack. 
The Searchability team realised that making the most of their investment through the adoption of Marketplace partners and new processes was essential to their success. 
Through adopting solutions and technologies that extend the power of their ATS, Searchability has been able to both increase adoption of new technologies on an ongoing basis and put more power in the hands of their users. 
Asking Your Users What They Need to Be Successful
Searchability's recruiters were using a combination of Broadbean and SourceBreaker for their search and match requirements, and Dan ultimately decided to ask them what technologies they were using to be the most successful. 
Through a survey of employees, he found that some users preferred marketing to candidates with a tool like Broadbean, while others wanted to take a different approach using SourceBreaker. While Broadbean is great for casting a wider net and reaching candidates on multiple platforms, SourceBreaker identifies vacancies that match candidate profiles at the click of a button.
Through this inquiry, Dan discovered that junior recruiters at Searchability were more open to using and adopting new technology than his more seasoned recruiters were. The senior recruiters were comfortable with the technology they had already been using and were satisfied with the results they were seeing from existing technology.
Driving Adoption of New Technology 
At the end of the day, adoption = ROI. This may seem obvious, but when it comes to adoption, it's crucial to choose intuitive, easy to onboard solutions that will drive adoption. 
In addition to making sure their earliest adopters are their junior recruiters (based on the survey findings mentioned previously), Searchability has started involving their recruiters more consistently in their buying process. 
Namely, they collect feedback from key stakeholders regarding day-to-day challenges, hurdles, and successes that can be overcome or enhanced by new technology. The potential users then trial and evaluate the technology before the business makes any final decisions. Both of these considerations ensure almost total user adoption. 
Finally, when it comes to staying on top of the latest and greatest staffing technologies, Searchability takes recommendations from peers, follows industry thought leadership, and are members of multiple recruitment groups.
From first evaluating which technologies would have an impact on the recruiters' workflow to ensuring a successful adoption of the entire tech stack, Dan's team at Searchability have continued to make the most of their tech stack investment, enabling them to improve productivity and provide a great experience for their candidates and clients.
---
For more on building an integrated tech stack, check out our piece What's In Your Tech Stack?.

Subscribe to the Recruitment Blog
Subscribe for trends, tips, and insights delivered straight to your inbox.