How a Remote Go-live Can Work in Isolation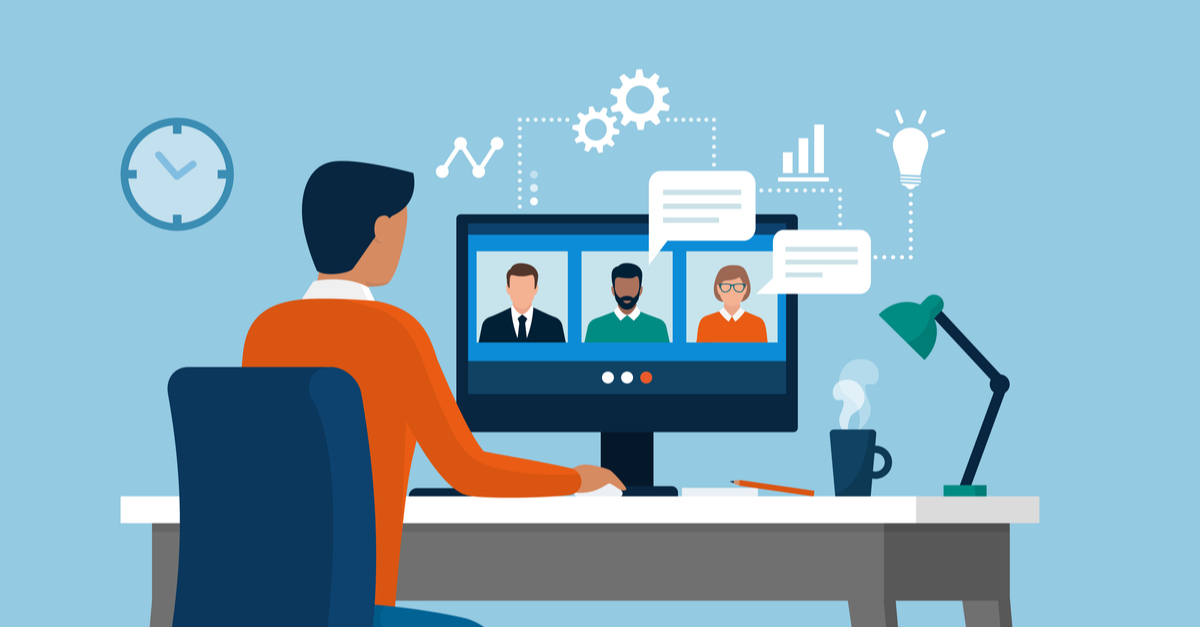 Two months ago, if you had told me I would be running a Bullhorn system "go-live" via Microsoft Teams, because half the world was in lock down, I would have called you crazy. However, here we are in the middle of a global pandemic. As a business, we had to adapt quickly: Normally we would be in the clients office walking the floor and overseeing the go-live in person. However, we were no longer able to do this. Proving to be agile, we embraced technology that was right in front of us, to offer a solution for our go-live with Absolute IT (a division of the AWF Madison Group) that not only proved a success. It changed the way we work as a business, for the better.
With the economic and social challenges faced by the recruitment industry at the moment, it's those businesses who are quick to adapt who come out more successful on the other side. Recruiters need to be set-up with the right tools to manage relationships with clients, candidates, and their teams to remain effective.
Throughout this lock down period I have been hosting virtual round table discussions with many of the industry's senior leaders and it has become apparent that none of these leaders plan to go back to working the way they did pre-Covid. Returning to the norm of even just a few months ago is setting yourself up for failure. In order to stay ahead of the curve businesses need to be exploring new business models, new technologies and automation. Whilst we are still in a period of enforced remote working it is the perfect opportunity to reflect on your processes and understand if there are opportunities to change them for the better within your business.
Kerrie Gregory, National Business Improvement Manager at Madison knows all-too well that now is the right time to look at implementing a system. One that can give you the flexibility and security to work remotely.
"I'm very, very lucky that our CEO is quite visionary and he understands the need to have everyone be able to work seamlessly from any location, and not be reliant on really old school technologies". It was this mentality that saw Absolute IT agree that now was the right time to continue with their system implementation during isolation. "As people had to work from home, it reinforced the decision to press ahead", Kerrie explained.
Going into the go-live, Absolute IT had a very strong plan in place. "There was a communication strategy that started many months ago [pre-Covid], but really ramped up four weeks before go-live with all of the staff. Everyone knew what to expect on go-live day, which I think helped", explained Kerrie. We worked closely with the Absolute IT team so as to set their expectations and be able to answer any questions they had along the way.
Personally, I always felt that a major benefit of me being on-site during a go-live is the excitement you can build in person and the buy-in you gain from consultants. We were certainly able to replicate the face-to-face interaction by using Microsoft Teams throughout the process. The go-live day was extremely collaborative between the Absolute IT and Bullhorn teams. On the morning of "go-live" I logged into Teams and explained to the entire group the process of how it was all going to work, alongside Lauryn Faulknor, Talent Manager, Absolute IT's Bullhorn SME. This proved to be a fantastic model. People submitted many questions over the three days. As everyone was logged into the Teams call, consultants could see the chat history so it avoided repetitive questions throughout the day. Consultants could get the answers they needed swiftly. "The easiest way for people to lose faith in a project is if they asked a bunch of questions and I can't answer any of them. So having Lauren [from Bullhorn] there gave me that assurance", Kerrie told me post go-live.
Normally for a multiple office go-live, I would only be able to be in one office at a time and by doing it online we were able to involve the entire business in the process. Surprisingly, it felt more collaborative as we were able to help everyone on a more detailed and personal level. In a time where performance is more critical than ever, consultants were very quick to adopt the new system and the questions they put forward during go-live were far more advanced than we normally see at this stage of the process. Excitement levels were high, and all consultants were extremely invested. "The reason I wasn't getting nervous about the remote go-live was that it wasn't that much different than if it had been a real go-live" explained Kerrie. " I was confident that we had things in place that meant we would still be able to achieve what we needed to achieve".
We were also able to recognise where there were gaps in understanding. As the consultants' questions were pooling into the one chat funnel, we were able to quickly identify areas for further training. We set up an adhoc training session on the second day to address these key areas. Previously, we may not have been able to identify these gaps in knowledge so quickly, which again enabled the team to move faster through the training and adoption process.
AWF Madison Group is about to go-live with Bullhorn for another division of their business, Madison. When I caught up with Kerrie post the Absolute IT go-live to discuss how she felt it all went, and what she wanted to do for the Madison go-live, she explained: "The feedback that I've got so far from either individuals or the managers, is that they have found the Microsoft Teams sessions really helpful…When we go live for Madison, I would do the exact same thing again. I think it makes more sense and covers a wider range of people".
In a time where people have been so isolated, this experience of a remote go-live brought the teams together, not just as one office but across multiple offices around New Zealand. It's clear businesses shouldn't feel scared about undertaking projects such as this during this time. As they say, there is no time like the present, and this experience has truly demonstrated it. Absolute IT was able to not only collaborate but increase their speed of user adoption. Most importantly, Absolute IT is now set-up with an efficient system to enable them to work remotely, because as we have seen of late, we never know what curve ball the universe may throw at us.
---
For more tips on implementing technology at home from Bullhorn's Consulting Team, check out our latest piece, Success from A(TS) to Z.
Subscribe to the Recruitment Blog
Subscribe for trends, tips, and insights delivered straight to your inbox.