How to drive more traffic to your clients' postings – without overspending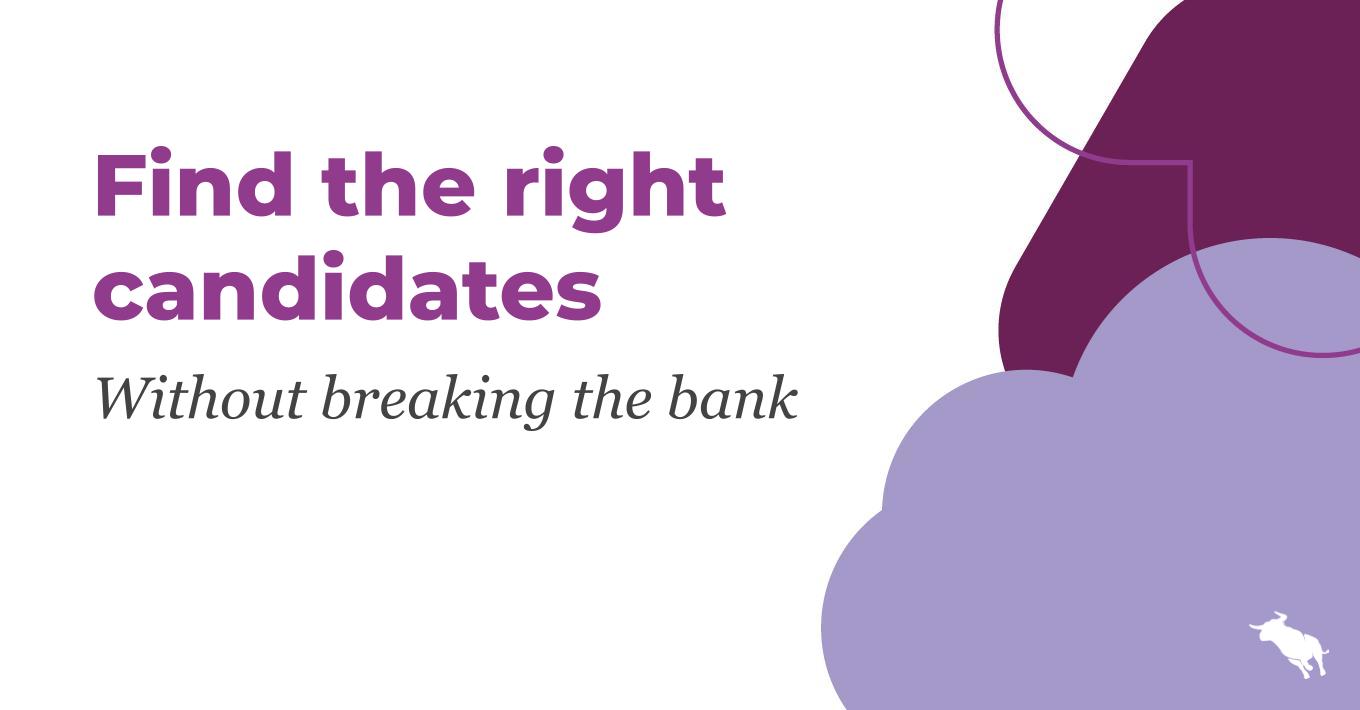 Struggling to attract enough job seekers to your clients' job listings without breaking the bank? As a recruitment agency, finding the right talent to fill your clients' open positions is critical – but nobody has an unlimited budget. 
While there's no "silver bullet," these tactics will help you drive more traffic to your job listings – and get more qualified candidates to apply.
Optimise the "last mile" of your application process.
Make sure the application process is user-friendly and doesn't unintentionally create friction that drives job seekers away. One way to do this is to add one-click apply options such as Apply with Indeed or Apply with LinkedIn. Also, consider adding a "Skip the Search" option for people who just want to send you a resume and let you recommend the right job.
Don't lose potential candidates who view your jobs.
Many job seekers view job listings without being ready to apply. To avoid losing them, there are a couple of things you can add:
Exit intent pop-up:

Create a pop-up that only appears when someone leaves a job without applying to invite the candidate to download a piece of helpful content (e.g., a salary survey, job hunting advice, or employment outlooks in specific fields) or sign up for job alerts (see below). 

Job alert sign-up:

Offer candidates the ability to sign-up for job alerts that match their preferences. 
When you get people's email addresses or cell phone numbers, you create opportunities to nurture relationships. Then, when those individuals are ready to apply, they'll be more likely to return to your site.
Add a job search widget to your home page and candidates page.
Make it extremely easy for potential candidates to find relevant jobs by adding a job search widget to your website (placed at the top of pages for maximum visibility). The more convenient you make it for people to search, the more likely they are to apply.
Use a welcome mat or fly-in pop-ups.
While pop-ups may seem intrusive, they can effectively drive traffic to your job listings or encourage visitors to apply. You can customise the pop-up message to match the visitor's interests and preferences.
Drive more job seekers back to your website.
Our research has shown that returning job seekers are twice as likely to apply for a job as first-time visitors. You've already invested money to get people to visit your site once – make the most of that investment by building a plan to bring them back.
To encourage visitors to return to your site, consider offering job alerts via email or text message. You can also use retargeting PPC advertising on Google's Display Network, Facebook, or LinkedIn to reach visitors who have visited your Career Portal, or use marketing automation to email or text visitors who have completed a Contact form on your site.
Offer content that appeals to your target candidates (including passive talent).
Think: What questions and information are your ideal job seekers looking for? Salary surveys, profiles of top employers in specific fields, job hunting guidance and career growth advice all provide value to visitors. 
You can also make the most of Thank You pages, which appear after someone fills out a form on your website. These pages are an excellent place to promote content to passive talent (e.g., offer a free eBook on "How to Negotiate Your Salary Like a Pro" or "Secrets to Landing Your Dream Job in 2023") and encourage active job seekers to return to your Career Portal before leaving your site.
Increase your job distribution.
There are many ways to increase your job listings' reach, including both paid and free job sites. Additionally, there are software companies that specialise in automating the distribution of your job postings to these sites. Haley Marketing's Career Portal software, for example, distributes to around twelve free job aggregators. You can also opt for multi-poster tools such as Broadbean and Ibidu to streamline job postings to paid and free job sites.
Beyond job aggregators:
Try Google for Jobs, which requires schema mark-up to indicate that your job postings are indeed job posts. 

You can also use the Google Cloud API to further accelerate indexing of your jobs. The sooner they're indexed, the sooner job seekers can find them.

Scrutinise your job titles to ensure they match the ones your ideal candidates would be searching for. 

Refresh the language in your job postings to help them rank higher on Google for Jobs.

Lastly, you can increase the distribution of your job postings via organic sharing on social media. Your recruiters can do this manually, or you can automate the process using tools like Buffer

.
Try these ideas to drive more applications!
By improving your application process, finding ways to keep in touch with site visitors, offering valuable content to passive job seekers, increasing job distribution, and developing ways to drive people back to your website, you can get more eyeballs on your job postings (without breaking the bank) and ultimately get more qualified candidates to apply.
Subscribe to the Recruitment Blog
Subscribe for trends, tips, and insights delivered straight to your inbox.