How to Fill Your Own Positions in an Internal Skills Shortage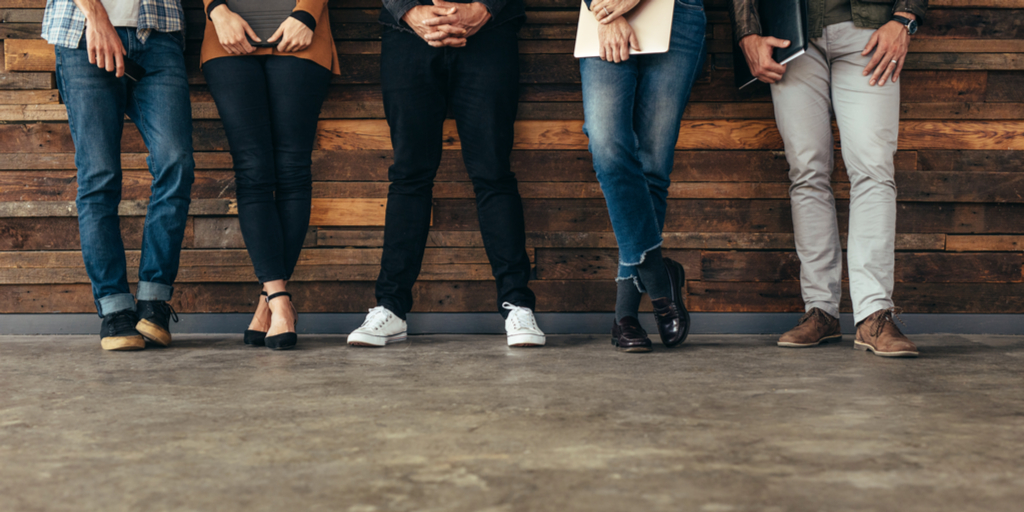 Struggling to find the right recruiters for your agency? You're not alone as research from the Recruitment and Consulting Services Association Australia and New Zealand (RCSA) reveals that recruitment consultants is becoming one of Australia's hardest to fill positions. RCSA's CEO Charles Cameron attributes this to how quickly and dramatically the industry has changed. As a result, there aren't enough highly-skilled recruiters to fill vacant positions.
This echoes recent data from online jobs platform Indeed, which found that employer demand outstrips job seeker supply by up to eleven times. Chris McDonald, managing director of Indeed, says of the trend: "It's the biggest skills gap in the Australian recruitment industry. As a result, 26.5 percent of these roles remain unfilled after 60 days." Similarly, job board Jobgetter reported that in one month alone, it listed four times more adverts for recruiters than for chefs, another skills-shortage area.
Not having the right people on board can impact your future growth strategies and your ability to service clients and candidates effectively. So, what can your agency do to attract and retain top talent?
Present Recruitment as a Career Path of Choice
According to figures from the Department of Employment, the majority (35.2%) of recruitment consultants are 25-34 years old, and only 7.5 per cent are aged 20-24. This indicates that it is not an initial career choice for the vast majority of people – they 'fall into it' after doing other things. Certainly, recruitment isn't viewed as an obvious career path of choice in the way that accountancy or law, for example, are.
Christine Liew, Client Solutions Director at The Adecco Group, voices the experiences of many in the industry when she says: "I simply cannot think of anyone in my recruitment network who aspired and worked towards becoming a recruiter." With few schools and universities selling the idea to those embarking on their careers, it's clear that more can be done to target this potential pool of talent. So, examine how your agency is strategically attracting entry-level candidates. Are you tapping into communities of online graduates and creating marketing material which is tailored specifically to these undergraduates? And does your content position a career in recruitment as an attractive enough prospect?
Leverage Your Employer Brand
In some ways, recruitment is a victim of its own success. Bullhorn's Australian Recruitment Trends report found 72 percent of agencies expected to increase hiring needs in 2018, and this continued growth of the industry means it needs more skilled recruiters to continue the upward trajectory.
There's intense competition for talent, which means that your agency must stand out from the crowd. Are you focusing enough time on your own employer brand and raising awareness of this through recruitment marketing? Do the recruiters you're targeting know what is special about working for you? Do they understand your culture? And are your existing consultants advocates of your brand as well, for example through their use of social media?
Find the Right Incentives
Recruiting is known for high staff turnover rates: in fact, research from recruitment industry reporting service RIB report suggests that some agencies are losing an employee per month, or almost half of their team per year. It's clear that retaining talent is as important as attracting it in the first place. Although the sector is commonly perceived as one where staff are largely motivated by financial compensation, other things are important. As job board SEEK's research shows, there is an increasing demand for flexibility, work-life balance and for employers to support the learning and development of employees, particularly among millennials.
It makes sense that employees will want to stay and work for a company that invests in their personal and professional development, rather than needing to move in order to progress. Carefully consider what your agency is doing to build and manage the careers of your existing staff. What kinds of training and upskilling opportunities are there?
Are career paths and prospects clear? Are there routes for staff who wish to work more flexibly? Speak to your team directly to find out what's keeping them engaged and what's not so that you understand where your agency can improve its culture, motivate consultants and boost their performance.
So, at a time of a skills shortage, the most successful agencies will be those which have a strategy for attracting potential recruits and which take steps to retain their existing recruiters. Is your agency in the best position to compete for talent?
---
Want to learn more about the other trends impacting agencies this year? Download a copy of the 2018 Australian Recruitment Trends Report.

Subscribe to the Recruitment Blog
Subscribe for trends, tips, and insights delivered straight to your inbox.