How to Use Data to Drive Your Automation Strategy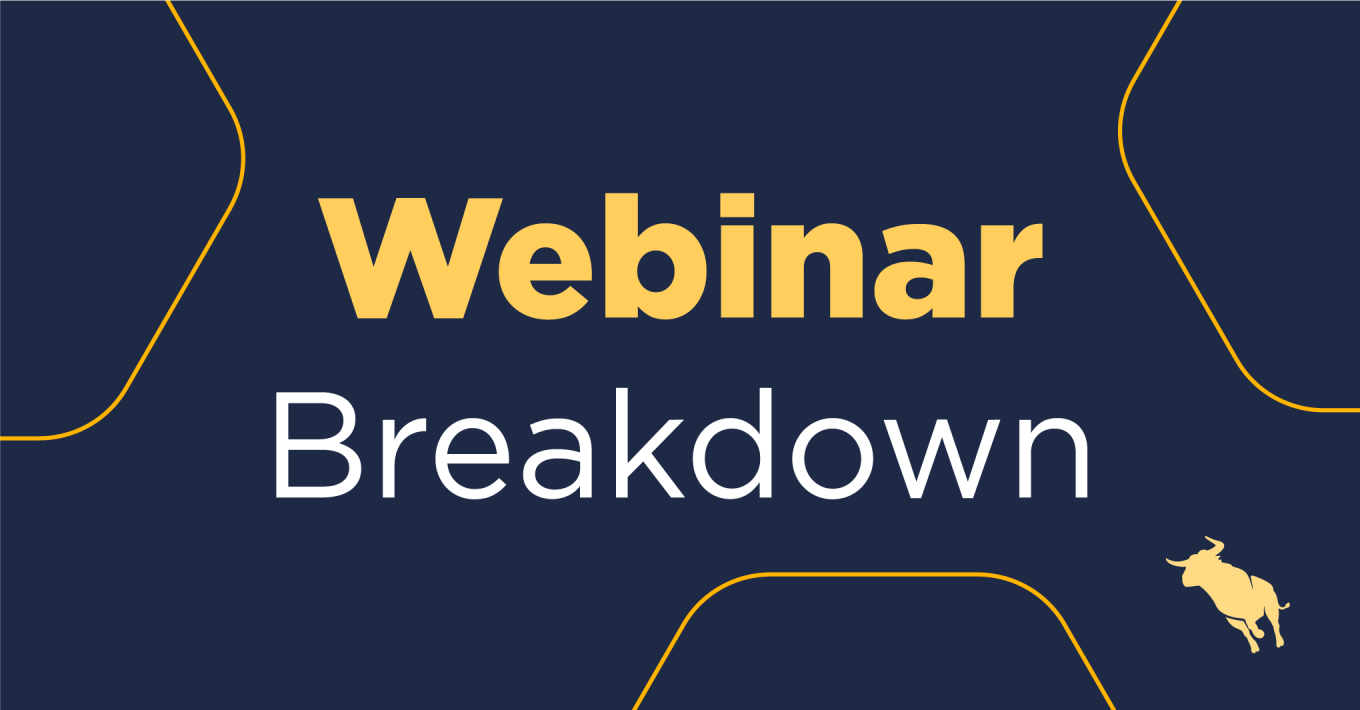 If you're currently using automation, you've likely already discovered how it allows your team to do more, with less. But how can you take your automations to the next level?
On a recent webinar, Bullhorn automation and analytics experts—Hugh Catterall, Global Account Director, Enterprise and Nathan Green, Senior Solutions Consultant—discussed how you can combine automation with analytics to make key data-driven decisions and drive your automation strategy. Read on to see their insights or watch the webinar recording here.
Industry Challenges with Data
It can be very difficult in today's environment to maximise the value of your data.
According to last year's Global Recruitment Insights & Data (GRID) report, 91% of agencies use data to make decisions. This is unsurprising as almost all decisions within businesses are data-led.
However, a whopping 50% don't trust that data. The question has to be asked, why are you turning to the data within your agency to make decisions, if you're not able to trust it?
This is somewhat fuelled by the fact that very few companies – only 13% – automate their processes around data. Currently there are a lot of manual interventions used to collate and interpret data in agencies, leading to a lack of trust. Ultimately, the more you can increase trust in the data consultants and managers are using, the more likely you're going to make better decisions for your business.
Bullhorn Analytics Makes Your Data Trustworthy
There are three key elements that make Bullhorn Analytics stand out from the competition and improves your data experience:
Desk Level Insights

This ensures everyone has access to personalised data to support their decision-making. These insights help you achieve personal and business goals with more autonomy.

Self-Serve Reporting
Self-serve reporting allows you to access real-time data, in the format you need it, when you want it. This breaks down barriers so you're no longer having to look at data retrospectively or rely on one person or team to provide the data you need.
Bullhorn Adoption
Ultimately this leads to greater Bullhorn adoption. Bullhorn Analytics lives natively within the platform so you can add data into the system and see those actions reflected in the Actionable Insights section straight away within Bullhorn Analytics. This drives positive behaviours and gives clear goals to your team.
Importance of Actionable Insights
Actionable Insights within Bullhorn Analytics gives users visibility into data at the desk level. Some examples of Actionable Insights are:
Contacts Added but Not Contacted
Candidates with Interviews not Sent Elsewhere
Contractor Finishing with No Extension CV Sent or Interview
As a consultant, using Bullhorn Analytics you can not only view your personal targets but also the ways in which you can go about achieving them with Actionable Insights. This encourages greater Bullhorn adoption as consultants can see their actions bring about tangible results. If you're a manager or business owner, as the use of the platform becomes more effective across your team, you can further stimulate this behaviour by broadcasting the important metrics using Gamification.
How Data Can Drive Your Automation Strategy
Now that you have trustworthy data which your team is utilising at the desk level, how can you make that drive your automation strategy?
The answer: Turn your Actionable Insights into Actionable Automations!
A couple of examples Hugh and Nathan highlighted during this session include automating candidate reach out for candidates that have been added but not contacted and sending AI matched jobs to placements ending soon to contract finishes with no extensions, CV sent or interview. Be sure to watch the recording or reach out to our team to learn more about how data and automation can be combined to power your process.
---
Interested in seeing more recent webinars? Check out other sessions on Analytics and Automation here.
Subscribe to the Recruitment Blog
Subscribe for trends, tips, and insights delivered straight to your inbox.