Make New-Hire Identity Verification a Top Priority in the Age of the Virtual Workforce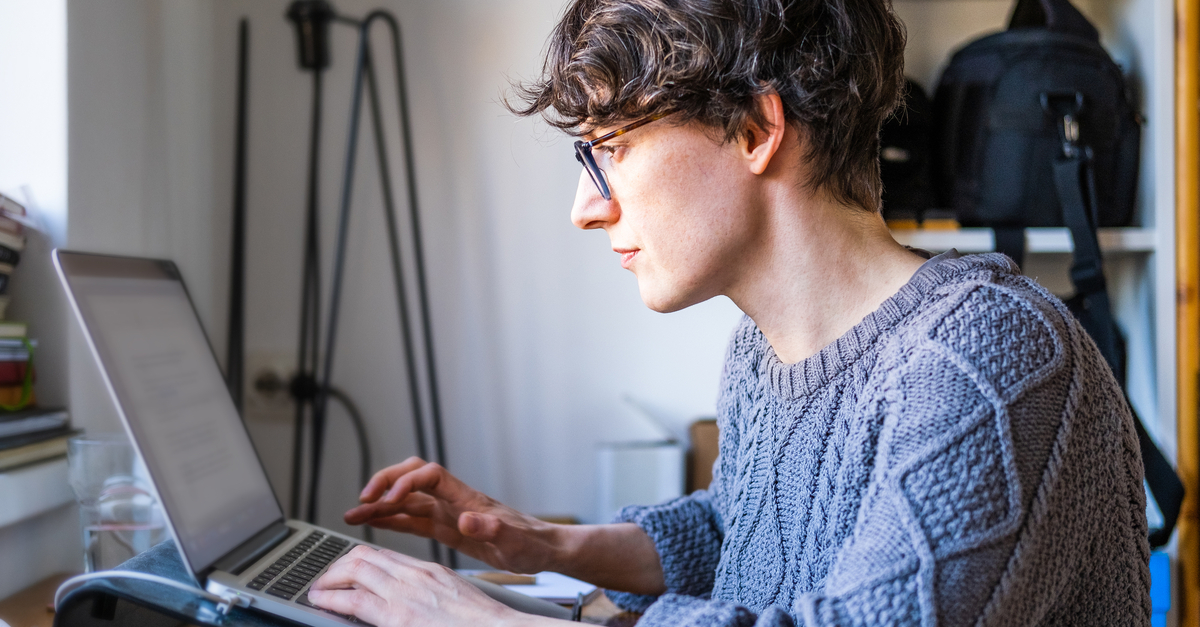 The digital age offers companies a myriad of benefits. Seamless, high-speed communications and always-on access to the internet empower customers and employees alike. Smart devices keep networks of people connected, with critical information available in just a few clicks.
Advances such as these have enabled the rapid expansion of the gig economy and increasing numbers of remote workers. Adding momentum to the rise of the virtual workforce as well is the COVID-19 pandemic, which, out of sheer necessity for public safety, has forced organisations that had staffed workers within office environments to quickly adopt work-from-home models.
These trends have ushered in a number of elements that companies and recruitment agencies must address when it comes to interviewing and hiring practices, including identity verification, employee monitoring, and social media screening.
Let's take a closer look at the first challenge – identity verification – by highlighting the top three reasons why it's more important today than ever.
Increased Workplace Safety
A 2019 survey, conducted by HR.com's HR Research Institute in partnership with Sterling, found that 48% of respondents reported experiencing at least one instance of identity fraud, and 35% of respondents believed employment-related identity theft will continue to climb over the next several years. Verifying identity at the start of the hiring process can detect fraud early, and deter bad actors from even applying, which leads to safer workplaces for you and your customers.
Faster Hiring and Onboarding
As organisations refine their hiring practices amid the evolving COVID-19 situation, including focusing more on remote workers, interviewing and verifying a candidate's identity in person can be a challenge. More interviews are thus being conducted by video. Verifying a candidate's identity at the start of the screening process using automated methods can help reduce unnecessary risk.
Automated identity verification also helps accelerate time to hire by paring down data entry mistakes (made by candidates or your staff), which can slow down the screening and onboarding process. Remote smartphone-based identity verification solutions capture data directly from government-issued identity documents. This, in turn, can reduce costly delays and improve background check accuracy.
A Better Candidate Experience
Verifying identity at the start of the hiring process via a simple, convenient, remote process sends a clear message to candidates that they're engaged with a forward-thinking employer that takes creating safe work environments seriously. Capturing data up-front also means candidates and your customers are less likely to be inconvenienced by requests for corrections to data that may have been entered incorrectly.
Sterling Identity's General Manager Taylor Liggett has this to add:
Making identity verification part of the up-front background check process protects businesses and accelerates onboarding. It's time to rethink outdated practices and embrace new solutions that can accommodate rapidly evolving hiring environments, such as the already expanding remote and gig worker population that swelled massively in response to COVID-19.
Ultimately, details matter. Identity verification is the first line of defense in the candidate screening process, especially with remote workers. Verifying that candidates are who they say they are offers multiple advantages. In addition to improving the hiring process, identity verification addresses potential risks to your organisation's reputation, employees, and customers. It can even deter bad actors from applying, saving additional time and expense while allowing you and your customers to make hiring decisions with confidence.
Please note that Sterling is not a law firm. The material available in this publication is for informational purposes only and nothing contained in it should be construed as legal advice. We encourage you to consult with your legal counsel to obtain a legal opinion specific to your needs. 
---
About the Author:
Vincenza is the General Manager of Sterling's Staffing, Retail, and Franchise group, holding P&L accountability of the business lines. She previously held SVP roles leading teams that supported Sterling's largest clients in Staffing, Retail, Gig, and Tech. She also played integral roles in Sterling's M&A growth strategy. Her teams are dedicated to consulting clients on building best-in-class programs, optimising the candidate experience, managing scale in growth eras, reducing time-to-hire, and driving profitability. Her team efforts have driven a 98% client retention rate.
Prior to Sterling, Vincenza spent over 11 years in leadership roles in sales, business development, and finance at Dun & Bradstreet, AT&T, and EDS.

Subscribe to the Recruitment Blog
Subscribe for trends, tips, and insights delivered straight to your inbox.