New Interview Trends Every Recruiter Should Know About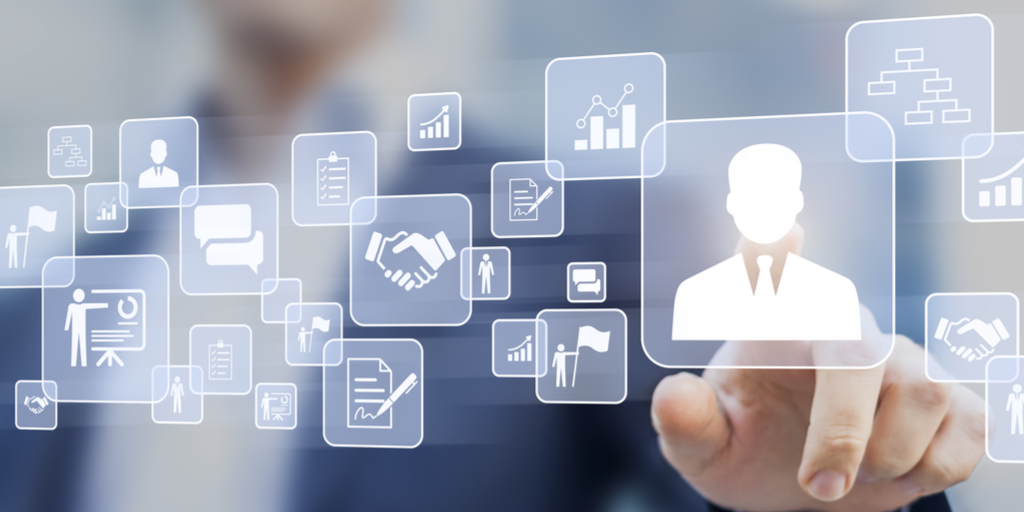 Traditional interviewing techniques like behavioural and panel interviews, phone screening, and asking candidates to complete some form of case study or assignment, have all historically been a part of how recruiters interview candidates. But new research from LinkedIn reveals that this will be the year that the 'old school' interview process is reinvented.
In its 2018 Global Recruiting Trends report, LinkedIn's research shows that recruiters are moving away from traditional interview methods that have been the industry norm for decades. While such strategies have been widely used and rated somewhat or very effective by the majority of respondents, over half (54 percent) of Australian hiring managers say that using new interview techniques are the top trend impacting how they hire.
Why are recruiters employing new interviewing techniques and which trends should your agency be aware of?
The drawbacks of sticking to old techniques
Employers think traditional interviewing techniques don't provide a full enough picture of a candidate, with 63 percent of respondents saying they offer limited potential to assess soft skills and 57 percent agreeing that traditional techniques don't help them to identify weaknesses. For example, asking a candidate about the biggest challenge they've faced only tests what they've encountered so far, not how they'd cope in the future or how they're capable of growing.
Agencies today also recognise the importance of diversity and inclusion, meaning methods which might result in unconscious bias should be actively avoided. Forty-two percent of respondents saw this as a potential problem with traditional interviews.
As a recruiter, knowing about more efficient and effective interviewing techniques is vital if you're going to shortlist candidates for your clients effectively. Here are some new interviewing trends Australian recruiters should be closely watching.
1) Soft skills assessments
Soft skills are notoriously tough to measure because personality traits can't be evidenced with qualifications or visible technical demonstration. The technology exists to measure characteristics such as curiosity and teamwork through online soft skills assessments, helping recruiters to gain a more holistic picture of candidates. This is especially useful when dealing with graduate entry and junior level staff, where their potential is a more important factor than their existing professional experience. Done early in the process, it can make honing down a shortlist quicker and more accurate.
Use soft skills assessments to demonstrate to clients that you understand their culture and you're selecting applicants you believe will thrive in their organisations, not just those who meet a much narrower technical specification.
2) Job auditions
In traditional interviews, hiring managers commonly ask candidates to describe a time when they used particular skills, such as leadership or teamwork. But this is a bit like rating a footballer based on their description of how well they can dribble a ball rather than watching them play. And, of course, sometimes job-seekers are so keen to secure a role that they exaggerate their abilities.
There's a new trend which eliminates doubt: job auditions. In job auditions, companies pay candidates to do real work so they can observe their skills in action. For example, someone applying for a role as a product demonstrator may be given an item and information about it before being asked to present it to an audience. This helps companies understand how people will actually perform in the role and measure applicants in scenarios relevant to the jobs they'll be doing.
3) Virtual reality assessments
In a similar vein to job auditions, virtual reality (VR) testing involves immersing applicants in simulated 3D environments where they're given tasks to solve. While we haven't yet seen this particular interviewing technique catch on broadly in the recruitment sector, it's one that's gaining momentum in other sectors and one recruiters should watch closely as they consider innovating interviewing techniques at their agencies.
VR assessments create a standardised environment in which skills can be tested under observation and allows candidates to deal with what might be a quite abstract task or unusual situation, rather than simply asking them to describe how they would approach a problem or situation.
Virtual reality assessments reveal authentic abilities and indicate real-life behaviours in a way that practiced interview responses can't. Recruiters can also use VR to test and shortlist interviewees before submitting them to clients with the assurance that you've vetted them with cutting-edge technology.
4) Video interviews
Video interviews can be conducted live using platforms such as Sparkhire, or prospective employees can record and upload short videos of themselves. The videos can then be used to pre-screen applicants prior to in-person interviews, helping to speed up the shortlisting process. This method also helps recruiters tap into a broader talent pool as candidates can apply regardless of their geographical location, meaning that talent across the whole of Australia and beyond can be accessed.
KPMG Australia, for example, has been using video interviewing with great success. After candidates apply and successfully complete online assessments, they then spend approximately 20 minutes answering four or five questions whilst recording their responses. The firm's recruitment team watches the videos and selects candidates for in-person interviews.
Is your agency utilising this new trend when shortlisting applicants? Are you sending video shortlists to clients? Remember that tech-savvy candidates are already comfortable using video platforms and they're embracing this trend because it's more relaxed than an in-person interview. It also eliminates the time and cost involved with travelling to interviews.
Successful recruiters know that what's always worked in recruitment won't necessarily be what will always work in the future. To stay on the cutting-edge and find innovative ways to meet client needs, recruiters should be investing in modern technology to aid their interview process and ensure they can meet client needs whilst creating an exceptional experience for both candidates and clients.
---
Learn more about the trends that are impacting Australian recruitment professionals in 2018. Request a copy of the 2018 Australian Recruitment Trends Report.
Subscribe to the Recruitment Blog
Subscribe for trends, tips, and insights delivered straight to your inbox.