The Future of Remote Work is Now – Tips for Running a Remote Agency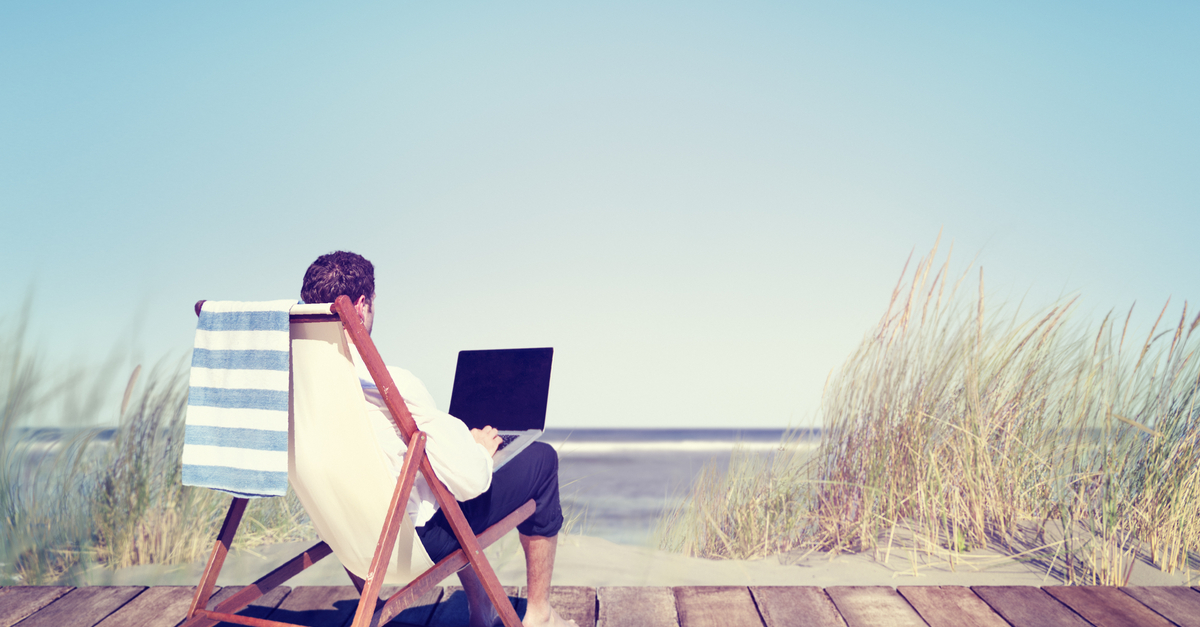 Note: This piece was originally written in April 2019. As more teams explore remote work in light of recent events, we've updated this article to help your team ensure your agency can thrive in a remote setting.
---
I'm a remote freelancer specialising in user experience design – and I'm part of the "new normal" in today's workforce. Here's what you need to know about leverage remote work for recruitment success.
Remote work is the new normal
A study by Upwork found that:
74% of Millennial/Gen Z managers manage workers who work a significant portion of their time remotely (58% are baby boomers).

By 2028, 73% of all departments will have remote workers with 33% of full-time employees working remotely.
Remote workers are also out-performing their in-office counterparts. In fact, one nationwide survey cited in this Inc.com article found that 65% of workers said remote work would give their productivity a boost.
What does this have to do with recruitment?
The future of work is changing fast and now. Technology and a global economy are accelerating that change, with more and more workers opting for some level of remote work. Recruitment agencies need to understand the changing landscape and invest in the technology to embrace and thrive in the changing global workforce.  
How can your recruitment agency capitalise on this global evolution?
While many jobs aren't fit for remote work (especially those in manufacturing, production and distribution, as well as direct patient care), plenty are. Developers, designers, marketers, writers, accountants, customer support specialists and countless other roles are all well suited to remote work.
And I've seen people thrive in these positions. Working remotely for the past seven months I've met a variety of remote workers in jobs you'd expect: designers, software developers, business coaches…and some you might not expect: project managers, lawyers, recruiters (yes, remote recruiters!), and I even heard about a brain surgeon (not sure how he worked remote, but he found a way).
Sometimes, the best talent lives far from your clients' locations. By embracing a remote (and even global) workforce helps you find the best talent regardless of where they are. But preparing to source and place remote workers requires an investment in both your agency's culture and technology.
Three Factors to Consider:
Communication
Communication is the key to successfully recruiting, assigning and placing remote talent; it needs to be intentional and meaningful. Invest in a good video conferencing system so your recruiters can meet face-to-face (virtually) for interviews, check ins and more. Video conferencing allows remote employees to feel connected, and it's often more effective than a phone call or email.
Recruiting
Remote workers frequent boards and aggregators designed for their work model. Obviously, you need to go where they're searching to recruit the. Consider investing in remote job boards and adding a remote option to your jobs. Take a look at some of the leading job boards for remote work: WeWorkRemotely, Flexjobs, and Working Nomads. Remote Year, a travel company for remote workers, put together a great list of the Top 7 Remote Job Boards. 
Company culture
While it may not be feasible to fly in remote field associates or contractor for in-person team builders, you should still invest in tools and activities that allow them to interact and connect with their peers. So get creative:
Create digital channels for small talk.

Host online teambuilders (trivia or other games are a great option) all associates (remote or local) can participate in.

Set up coffee meetings, where associates can connect virtually and exchange ideas.

Make sure you offer the same recognition opportunities to all employees – whether they work at your clients' physical locations or virtually.
Add content to your career site to build your employment brand and show how your culture supports and values remote employees:
Profile successful associates and contractors on assignment in short videos to show what it's really like to work through your recruitment agency as a remote worker.

Blog on topics important to remote workers.
If your remote workers are clustered in a certain geographic area, consider offering access to co-working spaces with reliable WIFI and a sense of office/community. Co-working spaces are a great way for remote workers to network, bond and work around other people when they need to.
Remote work can work for recruitment employers and their associates
I wouldn't trade my remote work experience for anything. I've learned more in six months traveling around the world and working remotely than I would've working in the same office cubicle every day for a year. It's opened my mind, connected me with people from all different backgrounds and stages in life, and afforded me to the freedom and flexibility to do my best work while living the life I choose.
And with the right culture, technology and processes, recruitment agencies can capitalise on this workforce evolution – driving success for their agencies, their employees and their clients, too.
---
About the Author: Becca Searns is a freelancer and digital nomad specialising in user experience design. She creates exceptional digital experiences for the recruitment industry through her freelance business and work with Haley Marketing, a Bullhorn Marketplace partner, and a leading provider of websites, blog writing, social media and other marketing services to the recruitment industry. She is also a graduate of Rochester Institute of Technology's New Media Design and MBA programs.
---
Learn more about Haley Marketing on the Bullhorn Marketplace.
Subscribe to the Recruitment Blog
Subscribe for trends, tips, and insights delivered straight to your inbox.