Stepping Out of Australian Recruitment's Status Quo: An Interview with FutureYou's Simon Meyer
We're thrilled to bring you the latest installment of the Recruitment Speaks Out series in which top Australian recruitment leaders share unique stories on their agency's origins and what drives their business growth.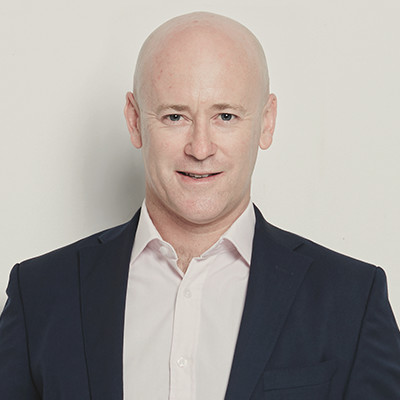 FutureYou is an executive search recruitment agency based in Sydney. It's mission "to create Australia's first super boutique" is simple but daring. I recently had the opportunity to speak with Simon Meyer, CEO and Co-Founder at FutureYou, who shared some insights on what it's taken to kick-start the company and turn it into one of the fastest-growing recruitment firms in Australia.
Sally Wong [SW]: Tell us about the unique origins of your company?
Simon Meyer [SM]: FutureYou was founded on the idea that the Australian recruitment market had really polarised. It was a situation where there were major players that were multinationals, boutique players, and Australian privately-owned companies that had a relatively small footprint.
FutureYou believed there had to be a better way to connect talent in Australia. What we wanted to create was Australia's first super boutique, which combined the depths of experience in boutique firms but with the size and scale of the major recruitment firms.
SW: What's your focus in the recruitment industry? In which area is your company most passionate?
SM: We're in the executive recruitment space, but the unique thing about FutureYou is the breadth of our job types. We cover more than 12 different job type families across the Australian marketplace. We do a heavy amount of work each quarter in both Sydney and Melbourne, which is the largest market for our space. Our specialisation is the geography we cover, where we aim to support the major Australian employment market.
SW: How did you come up with the purpose statement "the power to connect without limitations"? What does this mean to you and the company?
SM: How we came up with our purpose statement was centered around the fact that the recruiters in the market are often limited by the way their organisations operate. We wanted to remove all those barriers because with those in place, recruiters are transactional. Without those in place, recruiters can genuinely connect with people.
We engaged with many brand gurus in the Australian market that helped us build our company's brand. Once we had the brand, it was easy to work through what the purpose of the brand was.
FutureYou is not about recruitment. It's about connecting great people. The primary reason we exist and why we consult is to create a level of advocacy and connectivity, and put great people together and everything tends to flow from there.
SW: What sets apart a candidate's experience with your agency from another?
SM: We're constantly seeking insights. We don't start a conversation with a candidate with generic statements. We start with focusing on the challenges the candidate is facing. We apply a problem and solutions-focused mindset.
When we're with the candidate, we're in a conscious state and we're trying to understand, beyond the job requirement from a values perspective, what are the types of organisations they want to align with. What we've found is that candidates are looking to work with a business that shares the same values as themselves.
SW: What changes do you see happening in the industry and how is FutureYou helping to drive them?
SM: Firstly, the Australian recruitment industry has always been more relationship-oriented than the UK or the US. I've seen it accelerate over the last two to three years. In terms of Sydney and Melbourne, it's a lot around who you know and not what you know. Unless you've put the time in to curate your network and have a strong degree of advocacy operating for your company, it's getting tougher and tougher.
Secondly, the transactional nature of executive recruitment is almost completely gone. That's why the major players are finding it challenging because they tend to do a lot of recruitment over the phone. The thing I like about this market is that there's a level of genuine authenticity here. Recruitment is more and more about the face-to-face relationship. That's the future—people getting out of office and doing more work. With technology and systems getting better and better, we're able to do less administrative tasks and be more relationship-driven and hands on with candidates and clients.
SW: What challenges do you expect to face in the future?
SM: Emerging companies often face a lot of criticism. FutureYou is here to disrupt and one challenge we have to overcome is the negativity from those who don't like that disruption. Some competitors lack a sense of fair play, for a variety of reasons, and although their behavior comes from a place of fear, it can be challenging.
Another challenge we face is managing and supporting our strong growth over the last couple of years. Our headcount growth has been tremendously strong and trying to find a home and office for FutureYou has been quite challenging.
But I think the biggest challenge a start-up company faces is funding. That's a huge hindrance to the growth of many start-ups and it's unfortunate to see so many great ideas struggle to scale because of funding difficulties.
In terms of business processes, we thought a lot about the integration of our technology—how we would integrate with LinkedIn, Seek, and how we would build a strong level of data integrity. The unique thing about FutureYou is the size of our dataset. The challenge and opportunity at the same time is getting the data integrity right in the first place. We put a lot of emphasis on that and train staff accordingly.
SW: If you could pinpoint two things that most directly contribute to your company's growth, what would they be and why?
SM: The team at FutureYou is second to none in the sector. At the heart of our success is inspirational leadership and a really can-do attitude from the group. Everyone is really active in terms of what they know and how they bring value to their networks.
The second thing is formulating the right purpose and values framework for everyone to clearly understand what it means to be a FutureYou-er. It's having a mantra. When you've been in an organisation for a long time, it's easy, but when you're doing something from scratch, it's harder.
Inspirational leadership and getting the values and purpose framework set-up were the two most important things that have contributed to our success.
---
Looking to start your own recruitment agency? Check out these 10 Considerations for Success.
Subscribe to the Recruitment Blog
Subscribe for trends, tips, and insights delivered straight to your inbox.