Technology and Employee Engagement: A Double-Edged Sword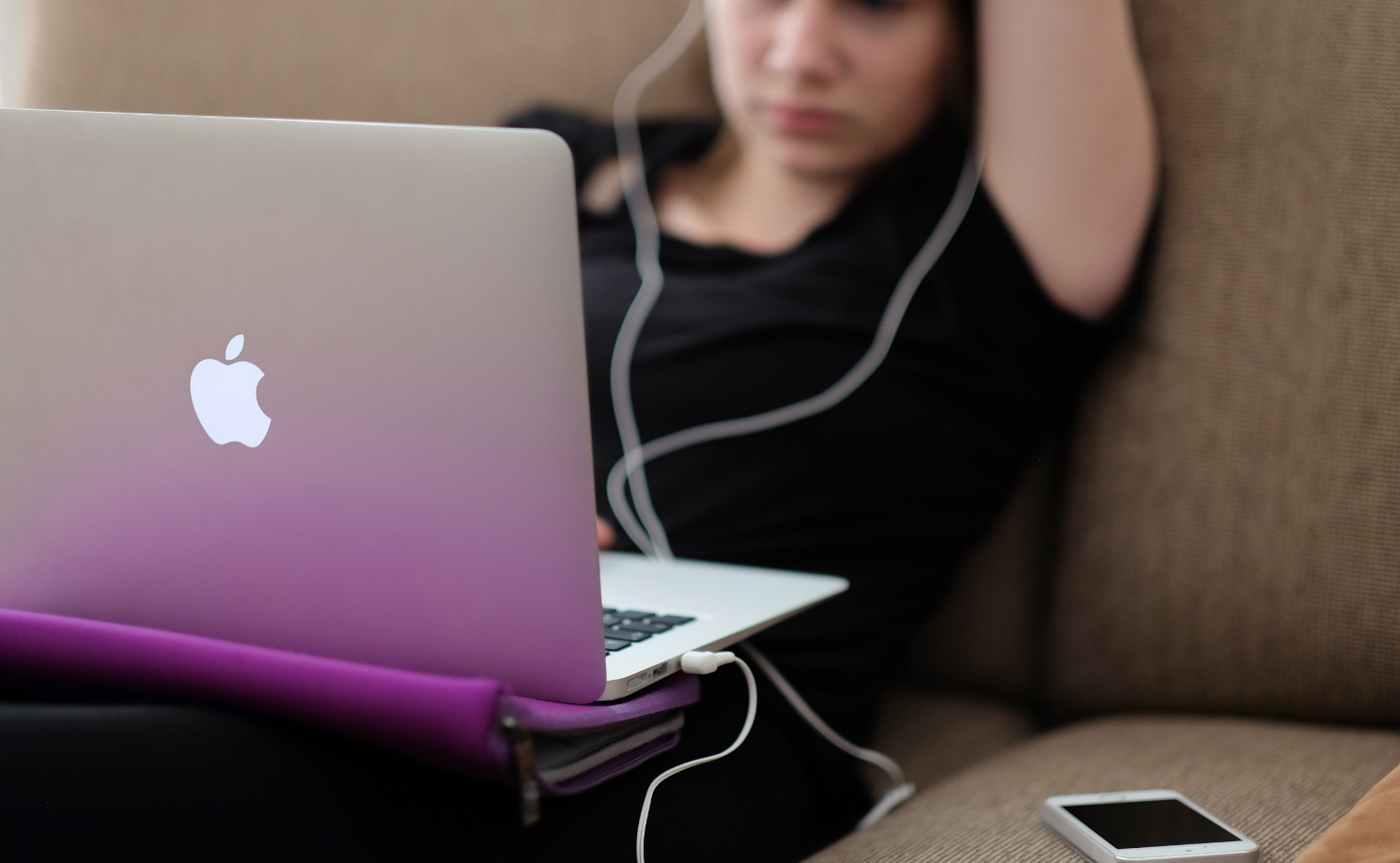 Is Technology a help or a hindrance to employee engagement?
Employee engagement is a hot topic for most recruitment companies – and looking at the statistics on the benefits of an engaged workforce, it's not hard to see why:
Clearly, the advantages of an effective employee engagement strategy are not in doubt. But at a time when our working lives are so dominated by technology, the question for many firms is whether digital solutions help or hinder the pursuit of a more engaged workforce.
In this article, we weigh up the pros and cons of technology-based strategies recruiting firms commonly use to engage their consultants.

1. Social Media

The Benefits:
Built for connectivity, social media can provide an engaging platform for key recruitment needs such as communication and collaboration. The "social" aspect offers a more personal, human approach to workplace interaction, while convenient features such as instant messaging and group chat can be leveraged for work-based activities.
What's more, social media is a platform that Millennials in particular can strongly relate to; spending an average of 2.4 hours per day on social networks. Social media is an extension of Millennial life and so they expect it to be present within a professional context too.
The Drawbacks:
More commonly associated with personal rather than professional communication, using social media as part of your employee engagement strategy can "blur the lines" and send a confusing message.
Social media is also rife with distractions, which can be detrimental to output and productivity, while the tendency of some users to "overshare" can be problematic (and costly!) when attempting to bring social media into the workplace.
The Best Approach?
Use social media to encourage connection with clients and candidates, as well as interorganisational collaboration. Social networks such as LinkedIn and Twitter can be extremely useful in helping consultants interact with clients and candidates. If you decide to use other social media platforms, such as Instagram or something else, educate your staff on the correct use of these channels in a professional context. You might consider creating a 'social media best practice guide' that both employees and management can refer to, keeping things clear for everyone while encouraging social media use.
Tools like Slack foster collaboration among consultants. Larger organisations could even consider setting up an internal social media network. This will allow you to promote your internal brand, make a clear distinction between professional and personal interactions, and customise the platform to your workplace needs.

2. Enterprise Gamification

The Benefits:
Bringing the fun and interactivity of online gaming to your agency can be a surefire way to boost consultant engagement. Enterprise gamification can turn even the most humdrum of tasks into exciting challenges that employees actually want to participate in.
When executed successfully, gamification allows businesses to reward positive behaviour, track progress and performance, strengthen employee alignment with the company brand, and increase collaboration.
The Drawbacks:
Enterprise gamification efforts have been known to fail for two opposing reasons. First, there's the game that is highly engaging and eagerly participated in by employees, but doesn't align with business goals or provide benefits such as tracking and reporting.
On the other hand, a game that ticks all the boxes in terms of corporate objectives but doesn't provide a fun experience for employees will fail to engage and is likely to result in low levels of participation.
The Best Approach?
Key to the success of engagement through enterprise gamification is striking that fine balance between a user-friendly platform and one that delivers the required results for your recruitment business.
To start with, focus on tasks in need of an engagement boost. For your agency, this could be making more prospect calls per day or sending more account management emails. Then think about a suitable incentive or reward and associate 'game points' toward the reward for completing tasks. Bullhorn's SalesDuel makes this easy by integrating with the recruitment CRM and gamifying system actions into a fun fantasy football experience.

3. Telecommuting
The Positives:
While enabling greater mobility through telecommuting options is proven to increase productivity, it can also make for a happier workforce – almost 75% of workers say they'd like more flexibility in the workplace.
Providing the opportunity for your recruiters to carry out some of their role from home can increase levels of engagement, and a wealth of mobile technology solutions means it is now easier than ever to make this happen.
The Drawbacks:
Without an effective mobility strategy, allowing employees to work from home can have the opposite effect on output and performance. What's more, if the end result is workers feeling they simply cannot "switch off" from their work tasks, engagement may not increase after all (in general, telecommuters work longer hours than their office-based counterparts).
Back in the office, senior staff members may be apprehensive about the implications of managing a remote team and how to keep track of their progress.
The Best Approach?
The first step to successfully implementing remote work policies is to create a performance-based culture. Employees should be measured by the results they bring in, rather than time spent at their desk. This requires a culture of trust between employees and management. You should also make sure you have the right mobile technology in place. Business continuity relies on remote staff having secure access to all the assets they require to perform their roles, as well as ease of communication with those back at base.
If you're considering telecommuting options to engage your consultants, be sure to set clear guidelines from the start and consider which recruitment tasks are most suitable for undertaking outside of the office. Finally, implementing tracking systems to monitor progress will ensure management have clear visibility into processes, no matter where staff members are located.

If you're keen to find ways to boost employee engagement in the workplace, technology can certainly be a great enabler. The secret to making it so is through creating an internal framework where employees aren't denied technology but are rather entrusted to use it responsibly. Companies that establish this sort of relationship with employees will not only achieve higher engagement, but can also expect to retain their talent for longer, a particularly challenging task in the fast turnover land of recruitment. Learn how you can create a culture of accountability and foster the right use of technology within your organisation.
Subscribe to the Recruitment Blog
Subscribe for trends, tips, and insights delivered straight to your inbox.