Why an ATS is Critical in Recruiting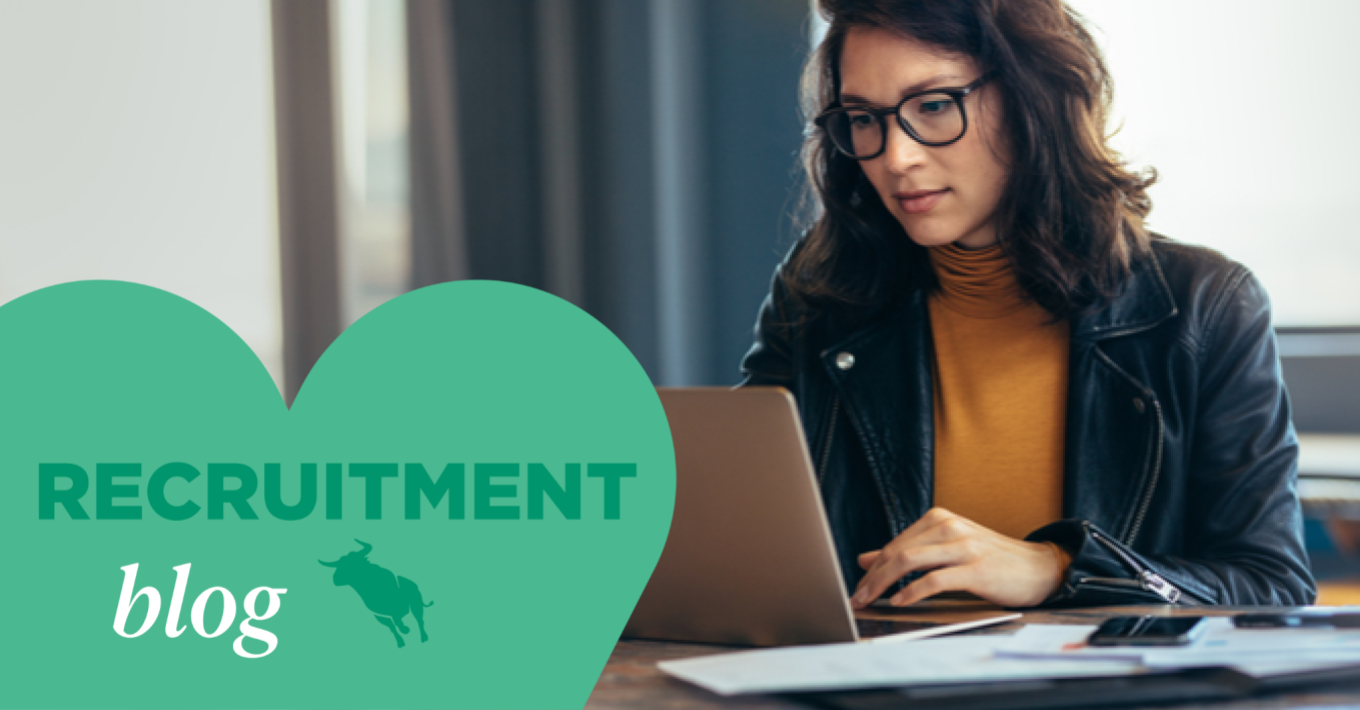 The world has changed, and the recruiting industry is changing with it.
In the midst of these tumultuous last few years, recruiting agencies are facing unprecedented challenges, mainly stemming from COVID-19 the subsequent historic talent shortage. Candidates' expectations have changed with the rise of remote work and increasingly flexible hours. Agencies also face increased competition from each other and non-traditional labor models. But these challenges also offer an opportunity for growth – to leverage digital transformation as a means to not only survive, but thrive.
As recruitment agencies ramp up their efforts to meet the demands of the modern landscape, they're looking for digital solutions. Gone are the days of keeping track of data across spreadsheets, tacked up to pinboards, or scribbled on sticky notes. In a technology-driven world, recruitment agencies need technology-driven solutions.
This is where an ATS comes in.
What is an ATS?
ATS stands for applicant tracking system – and it's all in the name. An ATS helps recruiting agencies and recruiters manage every step of the recruiting process, from sourcing to onboarding. All the while, it helps automate tasks to make a recruiters' job run more smoothly.
How does an ATS work?
An ATS captures activity from (and information about) your candidates and organises it, automatically collecting data that would otherwise require your employees to log manually. This data is captured in real-time, which means that your ATS can provide you with real-time insights and analytics on your candidates to make informed, data-driven decisions. For every step of the recruiting process, an ATS has a solution.
What are the benefits of an ATS?
When it comes to streamlining the recruiting process, an ATS is invaluable. In our survey of more than 2,000 perm, freelance, and temp workers in North America and the UK, held in conjunction with our research site, GRID (Global Recruitment Insights & Data), a majority of candidates said they like working with recruiting agencies. However, a near-unanimous 92 percent of all respondents wished the process of finding jobs through recruiting agencies was easier. 
Agencies that have a digital solution in place are better poised to meet the needs of their candidates in several ways:
Efficiency:

Digitising with an ATS helps your agency deliver better customer service, reduce mistakes, and improve redeployment rate. Plus, once you have the groundwork of digitisation in place, you're ready to automate. Once your ATS is taking care of the manual tasks, your team can focus on streamlining the recruiting process, making life easier for both your organisation and your candidates. 

Scalability:

With a digital solution like an ATS in place helping your team make placements more quickly, you can scale up your ability to acquire top-tier candidates and win more clients. 

Expenses:

Save time and resources – and avoid the potential for costly mistakes – by digitising. Plus, more focus on the candidate relationship increases your chance of redeployment, saving you valuable time.

Ease:

It all comes back to the candidate experience. Candidates are searching for a flexible, easy solution when working with recruiting agencies. Agencies that capitalise on the advantages of an ATS have an opportunity to make their candidates' lives easier, and creating an incredible experience is what it all comes down to.
In the long run, an ATS is here to help amplify your work, not replace it. 94% of recruiting professionals say their applicant tracking system has positively impacted their hiring process. Plus, a majority of candidates still want human interaction during their job hunt, including freelance workers who use online talent platforms. Using an ATS to combine the best of technology and recruiter expertise is essential to ensure your candidates have the best possible experience.
What makes a good ATS?
Depending on the needs of your recruiting agency, your ATS will look different from anyone else's. After all, your tools should be as unique as you are, customised to provide the services you would benefit from the most.
However, there are a few key features that the best-reviewed systems have in common:
Notes

: It's all in the details. Attach notes on candidate interviews and conversations to their record, helping you stay organised and up to date.

Tearsheets

: Create your own customised categories of candidates based on defined criteria – for example, "top healthcare technology candidates" or "available IT specialists." This way, when you have an opening, you have lists of potential candidates ready to go.

Submission Lists

: Keep track of candidates' submission statuses and available placements, all in one place, with a submission list. 

Email Integration

:

Integrate with your inbox

to get the latest information on who you're emailing and handle recruiting tasks right within your inbox – no need to bounce back and forth between applications.

Mobile Functionality:

Work just as well on the go as at home. Having

an ATS with mobile functionality

allows you to work more quickly and efficiently. If the right candidate or a key job comes your way while you're away from your computer, you'll be able to take action from anywhere.

User-friendly Interface:

Don't get bogged down in the fine print. An intuitive design enhances your user experience and helps your team work seamlessly with your ATS.

Single Source of Truth

: All of these tools help ensure that everyone in your organisation has access to the same data set and uses that information to make decisions and shape your strategy.
It's a changed world out there, full of new challenges but also new opportunities. Make the most of these opportunities by leveraging digital solutions to their fullest potential. It's time to leverage data to empower your decisions, automate the heavy lifting, and refocus attention on the candidate experience – all thanks to the power of an ATS.
---
Ready to empower your team and ensure your candidates have an incredible customer experience? Request a personalised demo of Bullhorn's ATS & CRM today. 
Subscribe to the Recruitment Blog
Subscribe for trends, tips, and insights delivered straight to your inbox.