Why Experimentation is the Key to Future-Proofing Your Business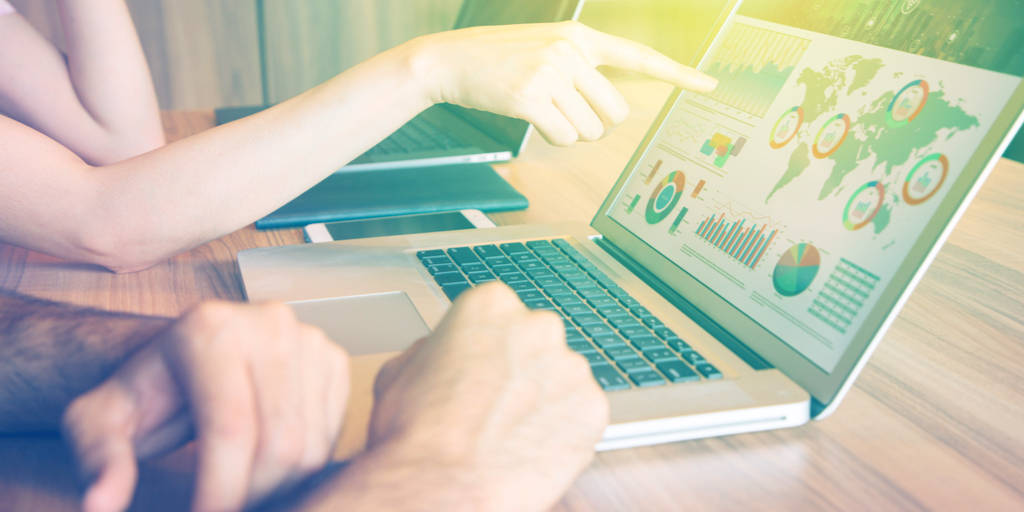 The recruitment landscape is constantly evolving. How can you ensure your agency evolves with it? If you were among the delegates at the Australasia Talent Conference in Sydney, you will have seen industry advisor Kevin Wheeler, founder of The Future of Talent Institute, speak about the ways that recruitment leaders can future-proof their agencies. If you missed it, here are the top takeaways from Kevin's presentation.
Get Comfortable with Experimentation
Kevin noted that the future is, of course, impossible to predict, and will present challenges that nobody will have a clear solution for. Changing technological and market forces will result in unexpected circumstances that recruiters will need to navigate. Consequently, recruiters need to have a mind-set and skills that will allow them to remain agile in the face of uncertainty and ambiguity.
Kevin advised agency managers to become much more comfortable with testing and trying new things as "when nobody knows the answer to something, you deal with it by experimentation." He added that most recruitment leaders are uncomfortable with taking risks, saying, "We do lots of planning and lots of front-end thinking – God forbid we should make a mistake – then roll it out over a long period of time very carefully, and then assess it. A year later, we find out it didn't work. We don't have that kind of time. That's the way to kill yourself and your function." So, his advice for agency leaders is to accept that they can't fully predict or plan for the future, and to ensure that their strategic planning allows for pivoting and a degree of experimentation that may or may not pay off.
Build Diverse Recruitment Teams
With 85% of Australian employers saying that diversity is a key concern, finding candidates from wide backgrounds is clearly a top priority for recruiters. However, Kevin argued that the makeup of many recruiters' own agencies doesn't reflect this and urged leaders to build more varied recruitment teams.
He advised, "I look at us in recruiting, and we're all kind of alike: we have similar backgrounds, similar histories, similar experiences. To really get innovation, you need to put somebody in your recruitment function that you would never, ever find in a recruitment function."
So, is your agency looking for recruitment professionals in the same places? Or are you looking at much less common talent pools, such as the more senior individuals in our rapidly aging population who are likely to retire later, or ex-services personnel? Partnering with organisations that support underrepresented groups, is another great way to attract individuals from more diverse backgrounds. It's also worth considering if you are presenting recruitment as a profession of choice to a wide range of school-leavers and graduates of various disciplines, while demonstrating that your employer brand makes your agency a great place to work.
Recognise the Shift in Organisational Thinking
According to Kevin, businesses are shifting away from 'organisational thinking'. He gave the example of start-ups which have a totally different structure to the more hierarchical firms of a decade ago. "Rather than having all these functional silos, they're building out networks in connectivity between other people and groups," he told delegates. The result is a commercial mindset less about having departments which are kept separate and more about sharing ideas and skills across the business through collaborative relationships and networks.
Kevin says this means agencies must now also think about recruiting across these organisational networks, with a focus on how candidates' abilities could be utilised on project-based work, rather than trying to match a role to an individual in possession of all of the key skills. He added, "I don't believe there is a talent shortage – what we have is a shortage of how we think." So, agencies can demonstrate an understanding of this by partnering with clients to help them look at ways for individuals to work across departments or on various projects, rather than focusing too much on securing an individual for a fixed role. This will also help clients remain agile and respond to their business's evolving needs.
It's clear that in the face of change, the most successful agencies will be those that find ways to evolve and adapt along with their clients.
---
What do you think is in store for the recruitment industry in 2019? Share your thoughts with us in our Global Staffing and Recruitment Trends Survey

Subscribe to the Recruitment Blog
Subscribe for trends, tips, and insights delivered straight to your inbox.