5 Ways Bullhorn Analytics Can Help You Win More Business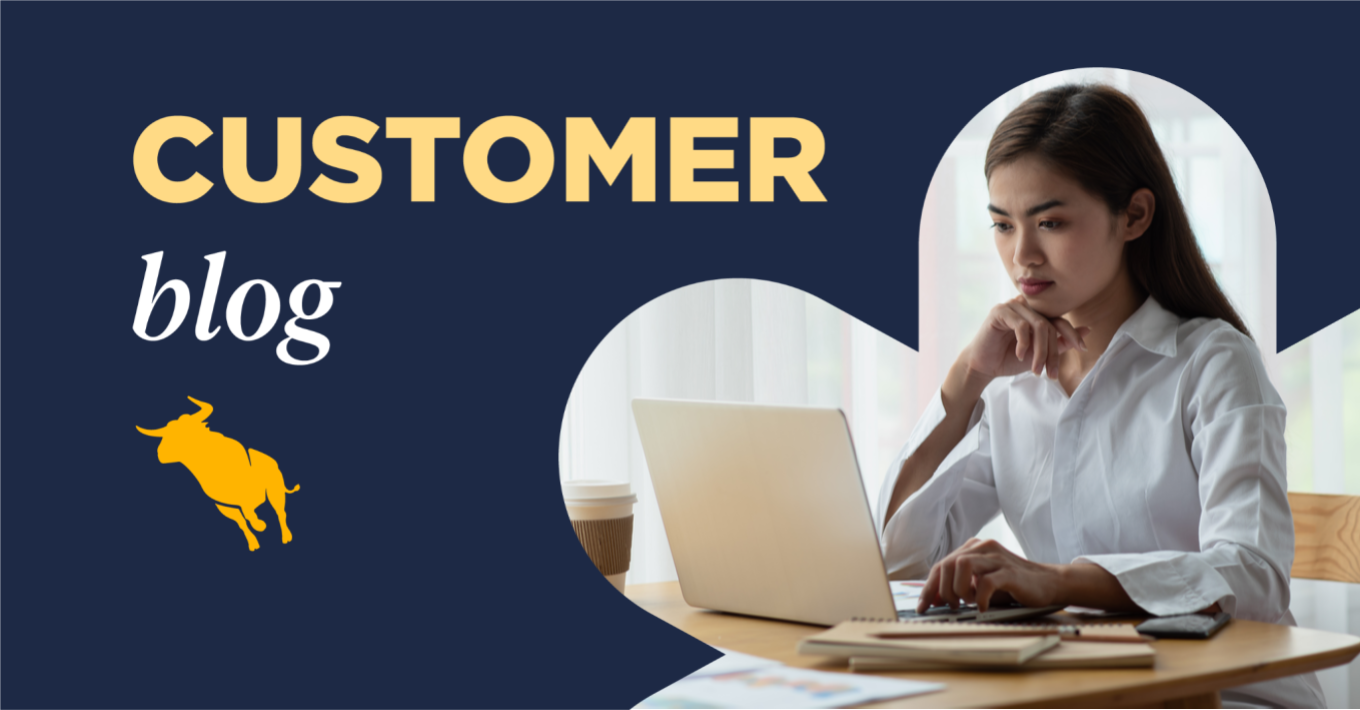 In the current competitive market, recruitment agencies need to use the tools available to them to stand out from the crowd. According to data from our 2022 Global Recruitment Insights & Data (GRID) Trends Report, agencies with a digital transformation strategy in place were more likely to report revenue gains in 2021 and are more likely to anticipate revenue growth in 2022.
How can you effectively use digital tools to set up your business for success? Look no further than Bullhorn Analytics, the ultimate analytics platform for agencies using Bullhorn. Bullhorn Analytics helps you and your team make better and faster data-led decisions; its users so far have seen a 39% increase in average billings and a 15% gross margin boost.
Below are five ways Bullhorn Analytics can help you to build a data-driven recruitment agency, win more business, and set your agency up for highly scalable growth.
1. Actionable Insights
Utilising data to inform your business decisions is a journey. Chances are, if you're just getting started with reporting and analytics, you're making business decisions based on past data. What if you could look to the future instead of looking backward?
Bullhorn Analytics offers actionable insights at the desk level to help every member of your team see what specific steps they can take now to succeed later. These insights eliminate any potential uncertainty about the best courses of action, save time on wasted effort, and even help reduce burnout. 
Which candidates do your recruiters need to submit to clients? Which contacts do they need to call? With actionable insights, Bullhorn Analytics has the answers. You can be confident that your organisation is making intelligent, data-driven decisions now to help grow your business in the future.
2. Live Metrics
The world moves quickly these days, and relying on out-of-date information to guide your business decisions can be detrimental to your growth. Your team needs quick access to the latest data to be able to accurately identify trends, successes, and areas for growth.
Bullhorn Analytics offers powerful and intuitive reporting produced in real-time, without the need to spend an entire day manually building spreadsheets or searching endlessly for data. In just seconds, you and your team can build reports on any number of metrics: leads, opportunities, CVs, client submissions, interviews, placements, revenue, and more. 
These reports can be as granular or as high-level as you like, with the options to visualise your data so you can analyse trends at a glance. With data you can trust, you can make strategic and operational decisions quickly and confidently.
3. Contractor Redeployment
It's no secret that agencies are working amidst an unprecedented talent shortage. It's time to look beyond simply acquiring more candidates; agencies that make the most of their existing talent pool by consistently redeploying contractors are most poised for continued success.
The numbers don't lie: agencies using Bullhorn Analytics have seen a 134% increase in their contractor redeployment rate. With a few clicks, your team can see how many contracts are ending soon, which ones are extended, and which contractors can be redeployed.
If contracts haven't been extended or redeployed, Bullhorn Analytics highlights that, too, and lets your recruiters know what can be done to nurture that relationship and create a cycle of talent engagement.
4. Candidate Utilisation 
In today's competitive, candidate-short market, agencies can't afford to leave jobs unfilled. It's more critical now than ever to properly utilise your candidates, ensuring they're being submitted, interviewed, and placed in the jobs that need them.
Within the Jobs Pipeline feature, you can visualise which candidates your recruiters have submitted, which action points have happened, and what the next step of the process needs to be for each and every job in your system. The Jobs Pipeline also shows you the monetary value of each job, the days since any action, and any data you might need to help provide context around a specific role. Make the most out of your candidates – and help your clients get the most value.
5. Lapsed Clients
The best way to improve client value – and re-engage lapsed clients – is to fully understand your clients. How many jobs have you worked with them on in the last six months? In the last twelve? What is your fill rate for this client? How much revenue have you generated? 
Bullhorn Analytics provides you with individualised client dashboards with all the information you need at your fingertips in the form of actionable insights, live metrics, activity summaries, and more. Having this data is fundamental to building better client understanding. When it comes to bringing clients back into the fold, you'll be able to pinpoint exactly how you can give them the best possible experience. Ultimately, providing this continued value can transform one-off, transactional sales into long-term client relationships.
With Bullhorn Analytics providing you and your team with real-time, actionable insights, you'll be able to create an incredible experience for candidates and clients, all while experiencing highly scalable growth and outpacing the competition.
---
To learn more about Bullhorn Analytics, visit our product page or reach out to your account rep.
Subscribe to the Customer Blog
Subscribe for trends, tips, and insights delivered straight to your inbox.