Create a Time Machine with Recruitment Automation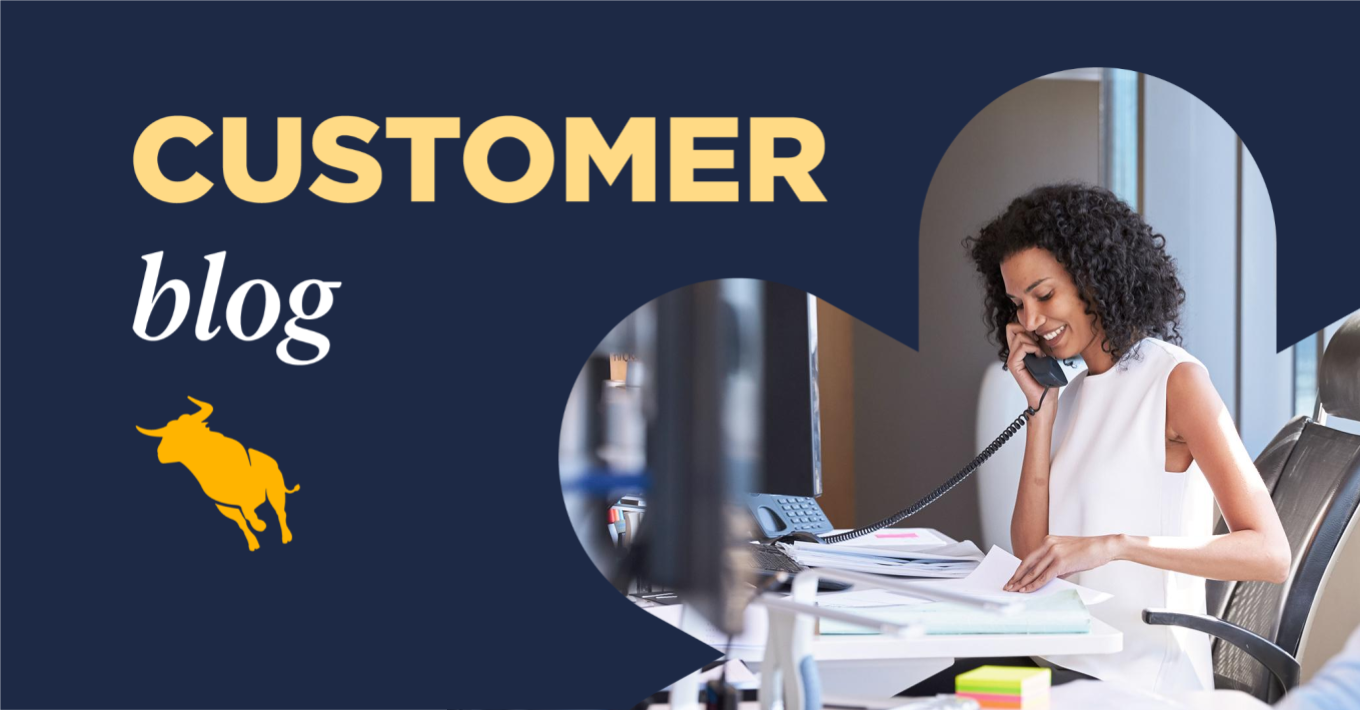 Incorporating recruitment automation into your tech stack can fill many skills, time, data, and process gaps in your business. It can free up time, so your recruiters can focus on building relationships with talent and clients.
Additionally, recruitment automation can enable your team to develop a speedy recruitment process, build efficient workflows, source quicker, and prevent counteroffers.
How do you measure recruitment automation's impact? ROI is critical, says Bullhorn Marketplace partner Barclay Jones. Read on for their tips and success stories from businesses who have used recruitment automation and Barclay Jones to set their teams up for success.
What Would You Do With an Extra Full-Time Recruiter?
​Barclay Jones works with recruiters and recruitment marketers to help them implement automations to improve speed and enhance their pipeline. When they start a recruitment automation project, they often need to raise the expectations of their clients, coaching them to "think big" about what recruitment automation can do.
Where's the pain, and how can automation solve it?
The recruiters they have worked with have seen some fantastic results! What would you do with an extra 35 hours per recruiter?
Check out the infographic below to see some success stories of clients that Barclay Jones has helped implement automation. If you could pick just one outcome from the list, which one would it be?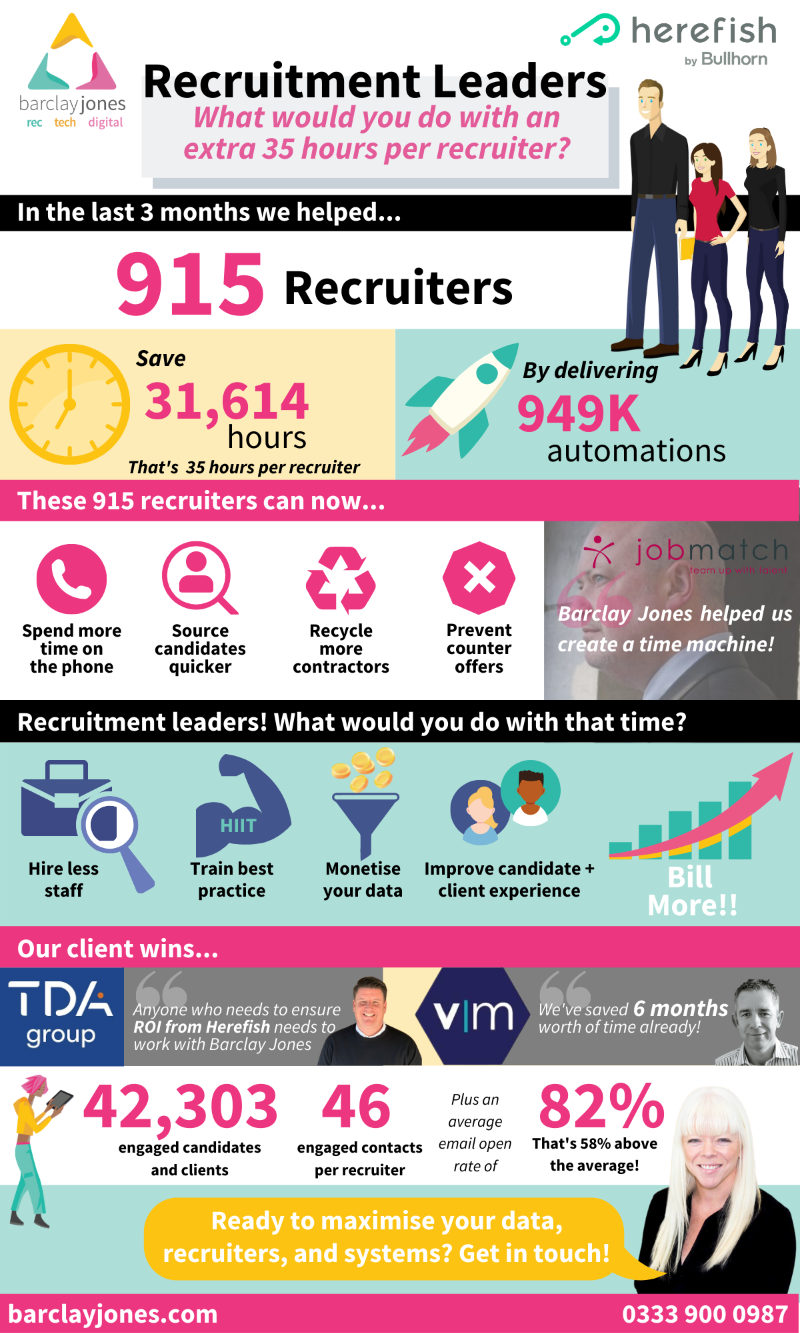 Enable Recruiters to be More Automated
Using recruitment automation to improve data, processes, candidates, and client experience is a great goal. But, you also need to free up your recruiters to be exceptional, which often requires additional training.
Barclay Jones' high-intensity interval training – Recruitment HIIT – helps recruiters source, convert quicker, and develop healthy pipelines, and recruitment marketers attract, engage, and retain candidates, generate leads and colleagues (3Cs).
To learn more about Barclay Jones, check out the Bullhorn Marketplace.


​
Subscribe to the Customer Blog
Subscribe for trends, tips, and insights delivered straight to your inbox.