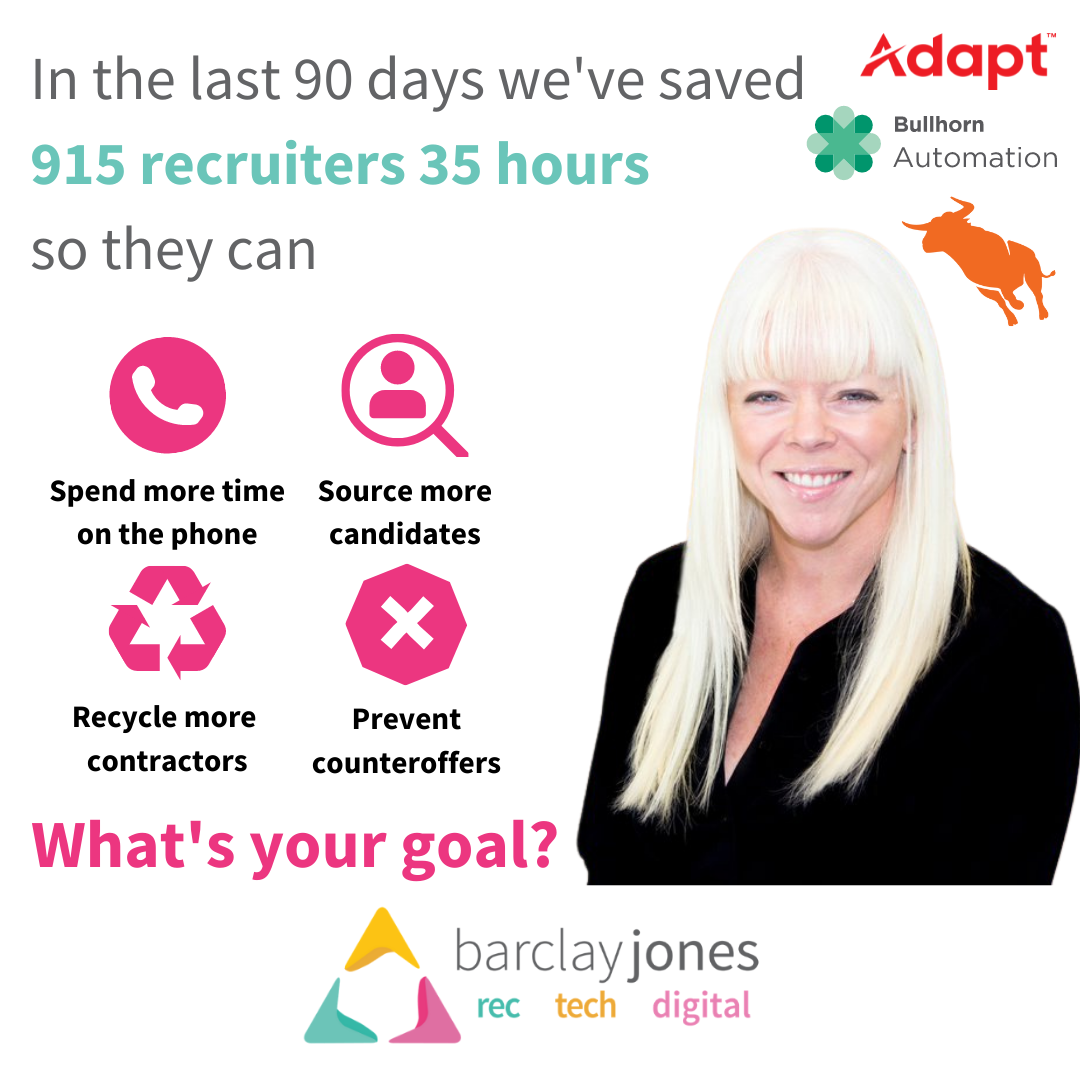 Bullhorn, Bullhorn Automation and Adapt ROI and Adoption Training
We deliver some of the best Bullhorn, Bullhorn Automation, and Adapt training. Our focus is to deliver sustainable sourcing and sales.
Your recruiters need to convert more leads, source talent faster, proactively manage accounts, protect pipelines, make more placements, and be more profitable. They need to see your CRM as a critical recruitment tool, not simply a data store.
"What was clear – Barclay Jones are all about ROI. Their enthusiasm and expertise has massively helped to win people over. They are a breath of fresh air! They supported us with our Bullhorn processes which is critical for our ultimate goal – scalability."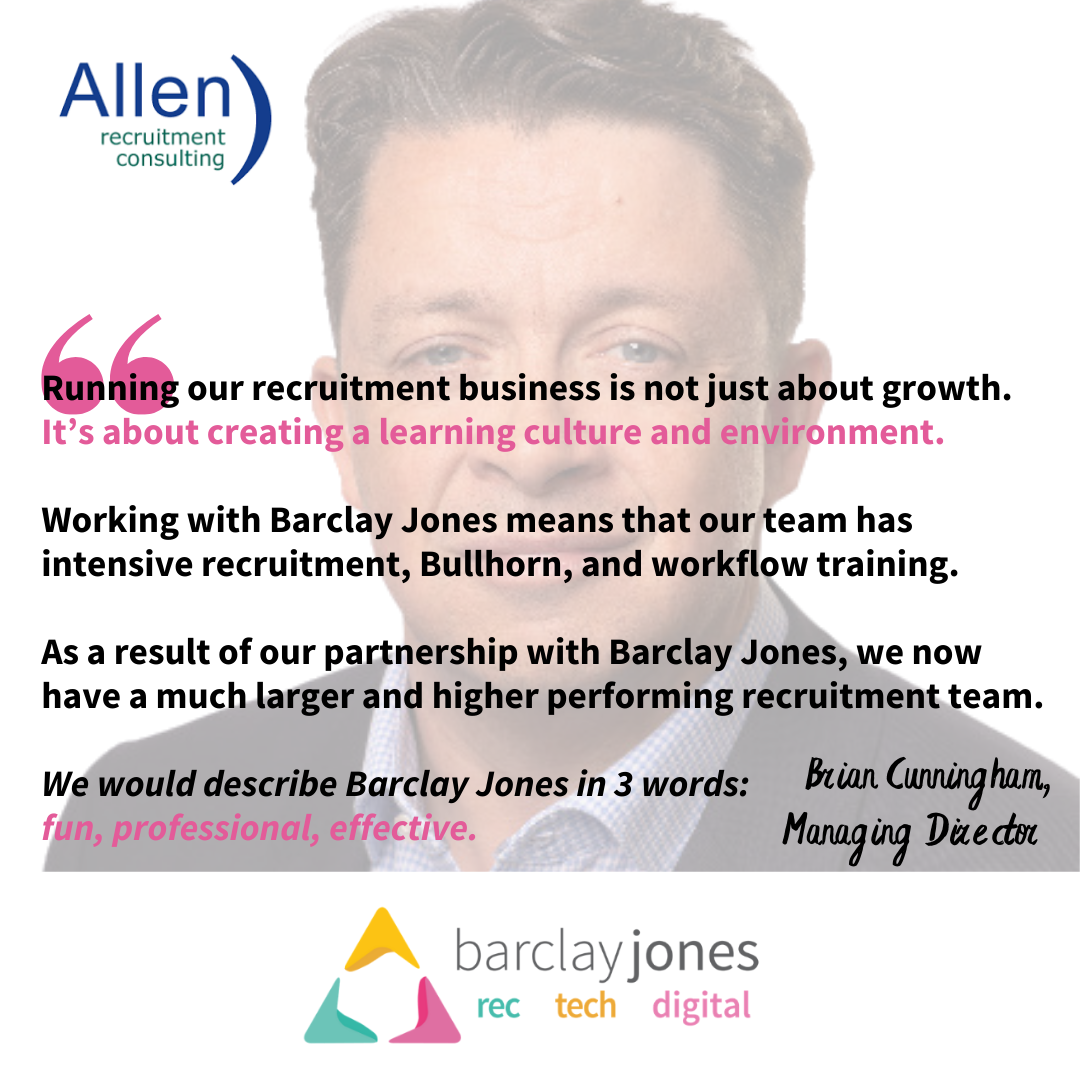 Recruitment Training - Recruitment HIIT
Your coolest tool is The Recruiter, but are they drowning in dirty data, poor processes and expensive systems?
Improve productivity by 30-40% and sales by 29% with continuous training and effective use of systems. Our 5-10 minute, high intensity interval training drives an engaged team to deliver best practice.
"They bring the latest techniques and methods of training and educating recruiters so that it sticks, and our Recruiters, Account Managers and Resourcers become effective super-quick. As a result of our partnership with Barclay Jones, we now have a much larger and higher performing recruitment team."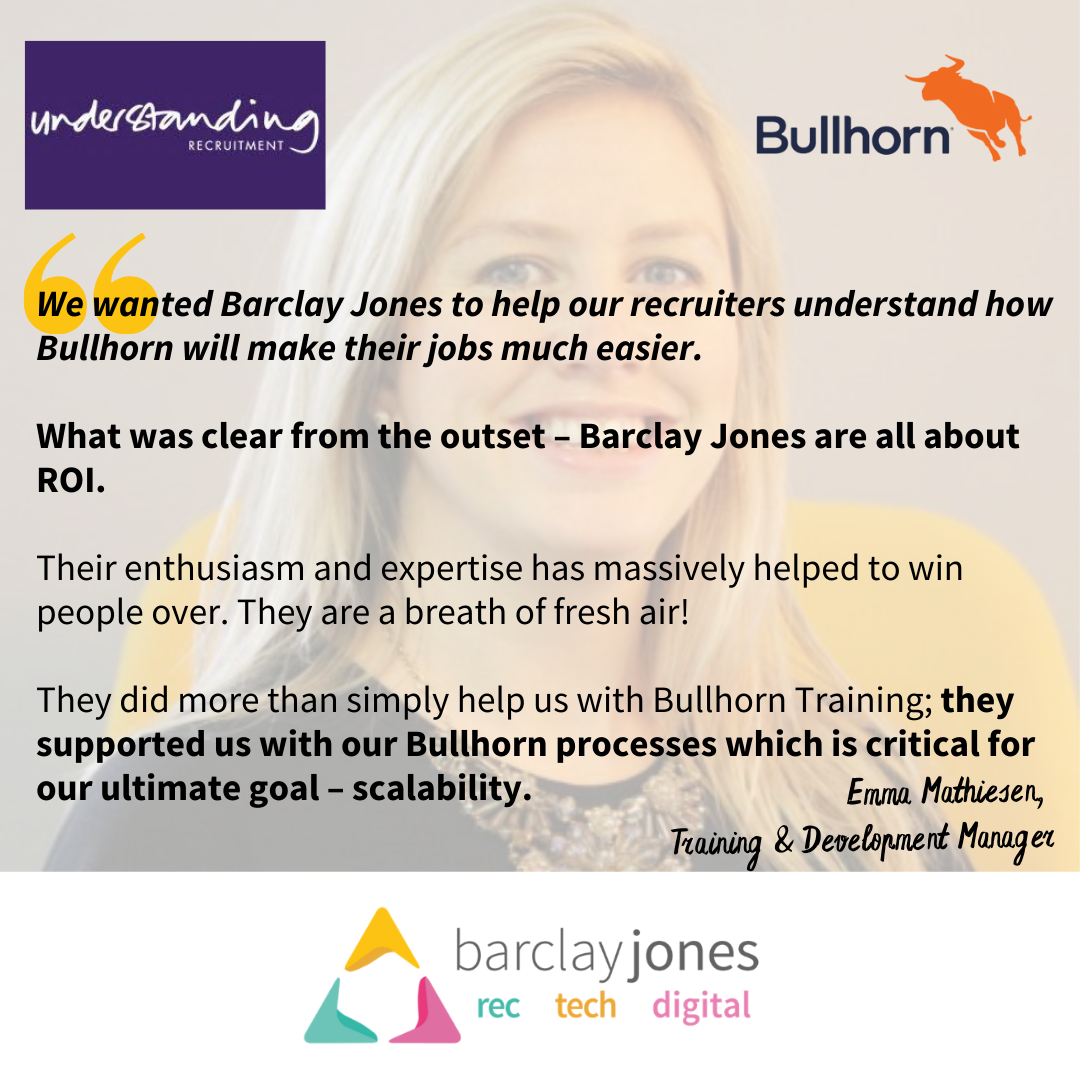 Bullhorn and Recruitment Technology Stack Review
Is your tech delivering profit? Or, do you have:
Too much data, not enough information?
Too many applicants, not enough candidates?
Too many jobs, not enough placements?
Too many systems, not enough process?
Recruitment and IT leaders ask us for help to get their recruitment tech to deliver improved speed and pipeline. We'll review what you have, and tell you what you need, often saving you significant budget and time.
"Would I recommend Barclay Jones? Absolutely. They couldn't do enough for us. If you're looking to lift the lid on your recruitment business and suggest improvements and move forward, Barclay Jones is perfect for that."