Creating a Seamless Digital Experience with Bullhorn's New Chatbot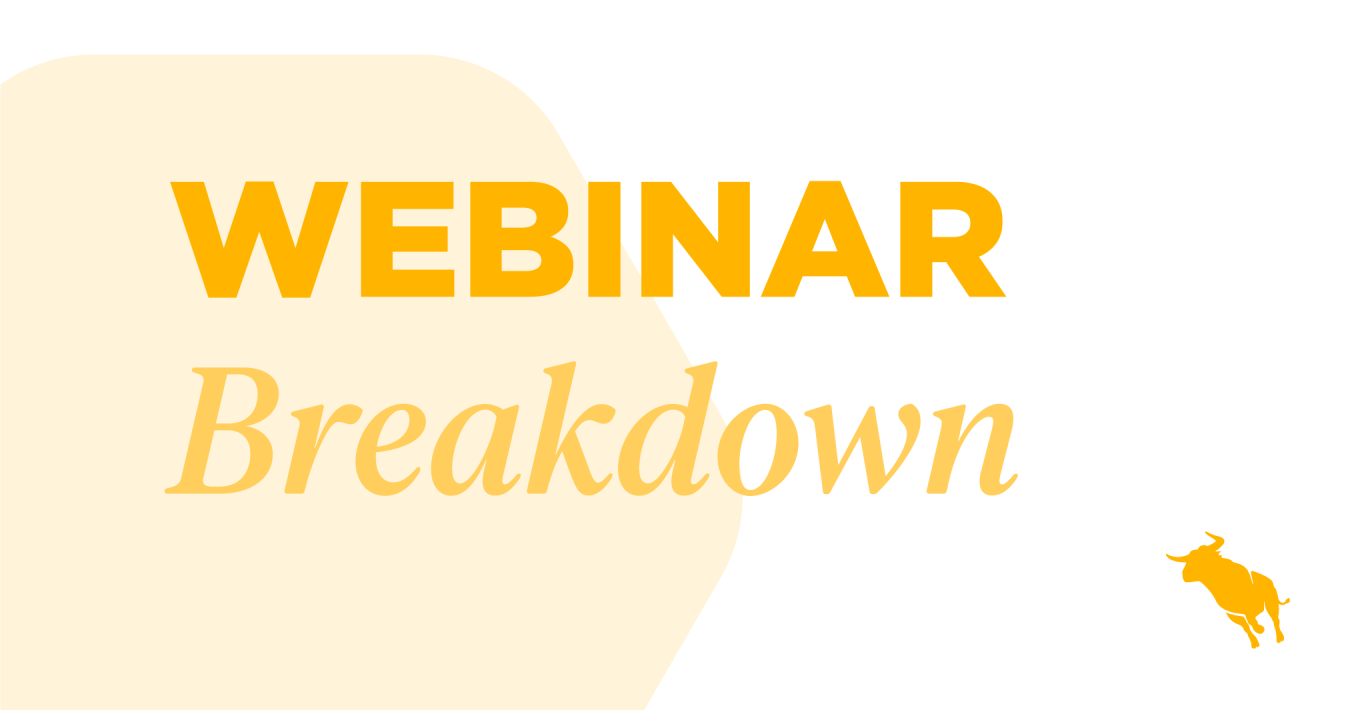 In our annual survey of more than 4,000 global recruitment industry professionals, the top three priorities were candidate acquisition, digital transformation and the candidate experience.
We've listened to the feedback from our customers. Agencies who want to focus on talent attraction using technology to amplify their candidate experience through the whole recruiting process. The result of this is our new Chatbot, powered by Bullhorn Automation which offers a 24/7 digital experience.
Automation experts, Hugh Catterall, Global Account Director, Enterprise and Nathan Green, Senior Solutions Consultant recently discussed how you can attract new business, engage with existing candidates and improve recruiter productivity using Chatbot. Watch the webinar recording here and read on to learn more about the Chatbot.
The Need for Chatbots
There are major changes in workforce dynamics occurring in the candidate market. Today's talent pools are made up of four distinct generations — Baby Boomers, Gen X, Gen Y and Gen Z. Each one has different traits, motivations, perspectives and communication preferences.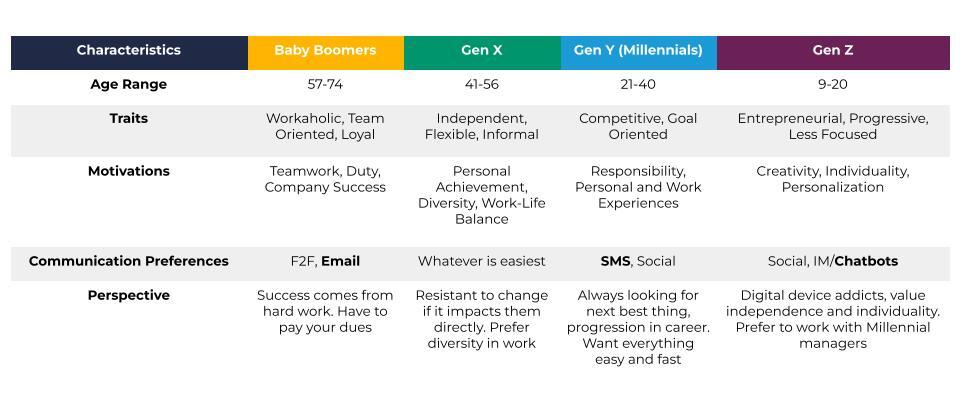 As a recruiter, you need to account for these generational differences and adapt to the communication preferences of each group. Whether it be face-to-face, email, SMS or social methods you should engage using the channels that are most appealing to each generation so you can provide the best candidate experience.
According to the Australian Bureau of Statistics, Gen Y (Millennials) now make up the largest generational group in Australia (21.5 percent) with Gen Z not far behind at 18 percent. Given these two younger generations are more prominent than ever, utilising a Chatbot in your communication strategy could set you apart from the competition.
Create a Digital Experience with Chatbot
The Bullhorn Chatbot helps to create a truly digital experience for your agency to engage candidates and clients. Chatbot functions across the complete recruitment lifecycle creating streamlined, easy-to-use engagements, ultimately speeding up the hiring process and providing an incredible experience.
Chatbot helps to create more touchpoints for your candidates and clients to engage with your business, including:
Lead capture: Capture information from new visitors to your website
Refresh data: Capture up-to-date information and sync back in real-time
Application: Have people answer knockout/pre-screen questions
Check-ins: Have candidates provide a place to check in on day one
Feedback: Capture general and NPS style feedback any time
Referrals: Grab referrals from happy candidates and notify teams
Chatbot Key Features
Built specifically for recruitment, the Chatbot is an incredibly useful tool for your agency. Let's take a closer look at just a few of its key features now.
Branding
The ability for your agency to edit the Chatbot appearance is crucial to create a consistent brand experience. Easily change the colours, labels and logos to align with your unique brand.
Keyword Branching
This gives you the ability to select the next question based on keywords being used in the previous free-text answers, as opposed to pre-selected questions or answers. Similar to the way a normal conversation works the Chatbot identifies the key information given in order to respond accordingly.
Jump to Chat
Never replicate the same chat flows or repeat a set of questions again when you're building out the chats. Bullhorn's initiative Chatbot can seamlessly jump from one chat flow to another based on logic.
Recruiter Handoff
Bring your recruiter into the conversation at the right moments by triggering the start of text message conversations via Bullhorn Messaging in real-time.
AI Job Match
Use the AI Job Match functionality to display jobs that are a match to the candidate directly within the chat.
Chatbot Engagement in Practice
Have we got you thinking about how you can take advantage of the key features mentioned in specific scenarios? Watch the video above to see just a few in action.
The Bullhorn Chatbot has the distinct advantage of being able to identify whether the person is a candidate or client within your database. This means you can categorise people based on status as follows:
Active: A chat that is designed for direct engagement by the person clicking on a call to action. This could look like answering knockout questions, providing feedback via an NPS survey, or responding to candidate refresh campaigns to update their data.
Passive: A chat that is designed to interact with a known visitor on the website. This still originates with a call to action – for example, from an email campaign – to visit the website. Here, though, Chatbot is there just in case the visitor has any questions, is looking for jobs, needs to update their information, or wants to speak to their recruiter.
Unknown: A chat that is designed to interact with unknown visitors that visit the site organically. Instead of a call to action, visitors will have landed on your site from, for example, a digital ad campaign. This chat is designed to perform lead generation activities, capturing a new visitor's information and even converting them into a candidate or client.
How to use Chatbot to Engage your Audience?
Chatbot is available on all devices, from desktop to mobile. If your candidates prefer to engage with you on the go (as is often the case these days), they'll be able to do so with ease. It presents an opportunity to interact with candidates and clients on a different level enabling you to make more placements.
The Chatbot can be available 24 hours a day, 7 days a week, just like your website so candidates can engage with you when it suits them. This experience helps reduce dropouts and missed opportunities, providing a valuable backup to recruiters to maintain engagement.
For customers currently working with the Enterprise version of Bullhorn Automation please contact our support team to have this feature enabled! Not yet on Enterprise automation or just want to learn more about Chatbot? Reach out to our team here.
Subscribe to the Customer Blog
Subscribe for trends, tips, and insights delivered straight to your inbox.