Connected Recruiting Webinar Series: Episode 4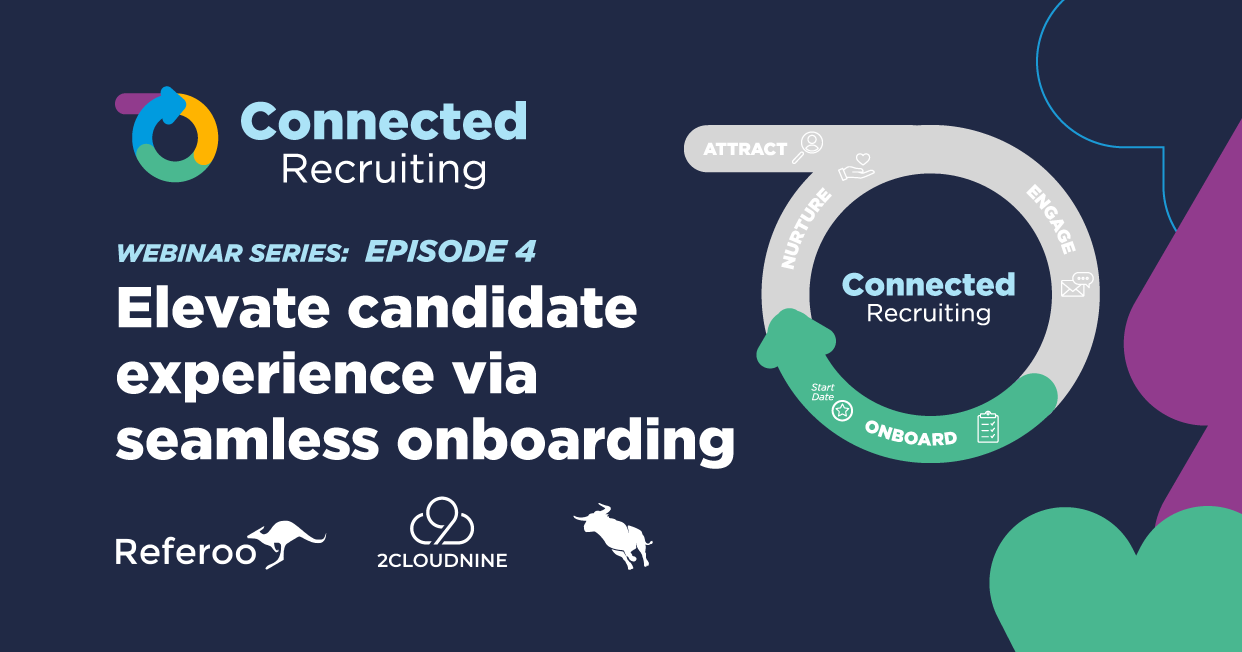 Connected Recruiting Episode 4 – Elevate candidate experience via seamless onboarding
Connected Recruiting is a methodology that empowers agencies to create an ever-growing, consistently engaged talent pool while lowering their cost of talent acquisition.
In this session, recruitment technology experts Rene du Plessis, Head of Staffing Practice – APAC at 2cloudnine and Neil Rose, Co-Founder of Referoo joined Bullhorn's Global Account Director, Hugh Catterall to share their experience on how to enhance the onboarding experience from all perspectives including as a recruiter, candidate, and client.
In particular they covered what candidates expect throughout the onboarding process and strategies you can implement to ensure success.
Note: This webinar is suitable for anyone in the recruitment industry. 
View all the other episodes in the series