Optimising your business development strategy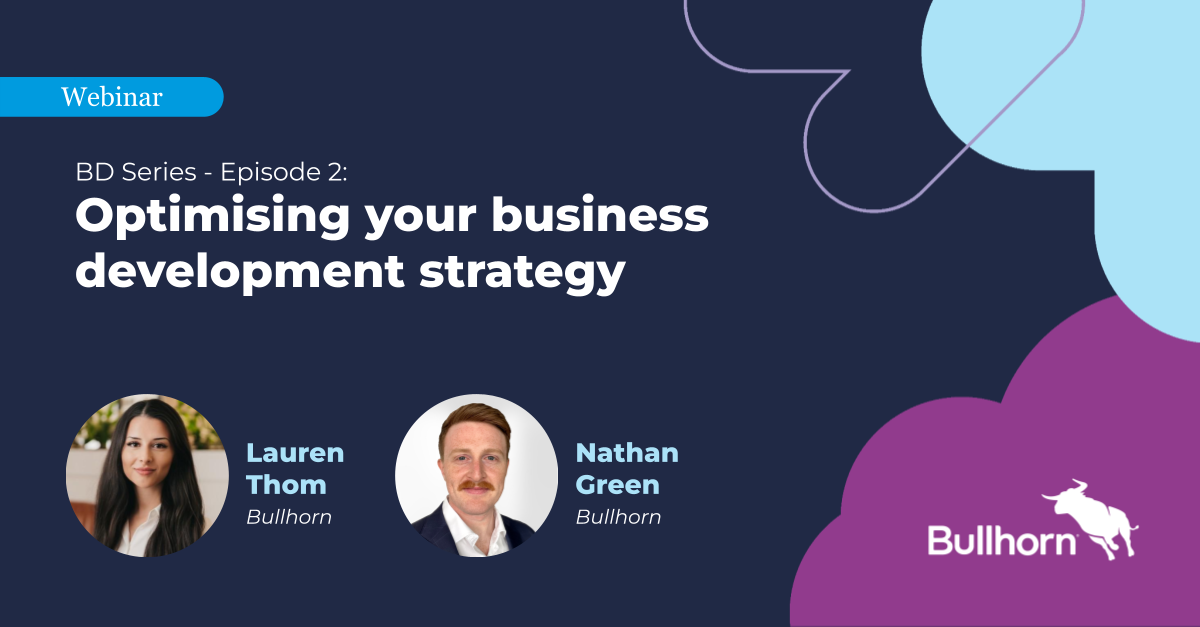 Winning new business has always been important, but with changing market conditions, it's now become even more of a focus for recruitment agencies.
Watch series episode 2 – Optimising your business development strategy
How can you guide your team to reach new clients and grow key accounts?
In this webinar, presented by Bullhorn experts Lauren Thom and Nathan Green we explore how to optimise your performance at every stage of the business development process with the Bullhorn platform.
In this session learn how to:
Optimise your business development strategy to flourish in all market conditions
Improve consultant 'return on effort' with new and existing clients
Uncover the most important metrics to drive behavioural change at desk-level
Deliver a tailored experience and understanding of key prospects
Note: This session will feature the Bullhorn Analytics product.
View the other episodes in the series