Elevate your BD with Ez Khan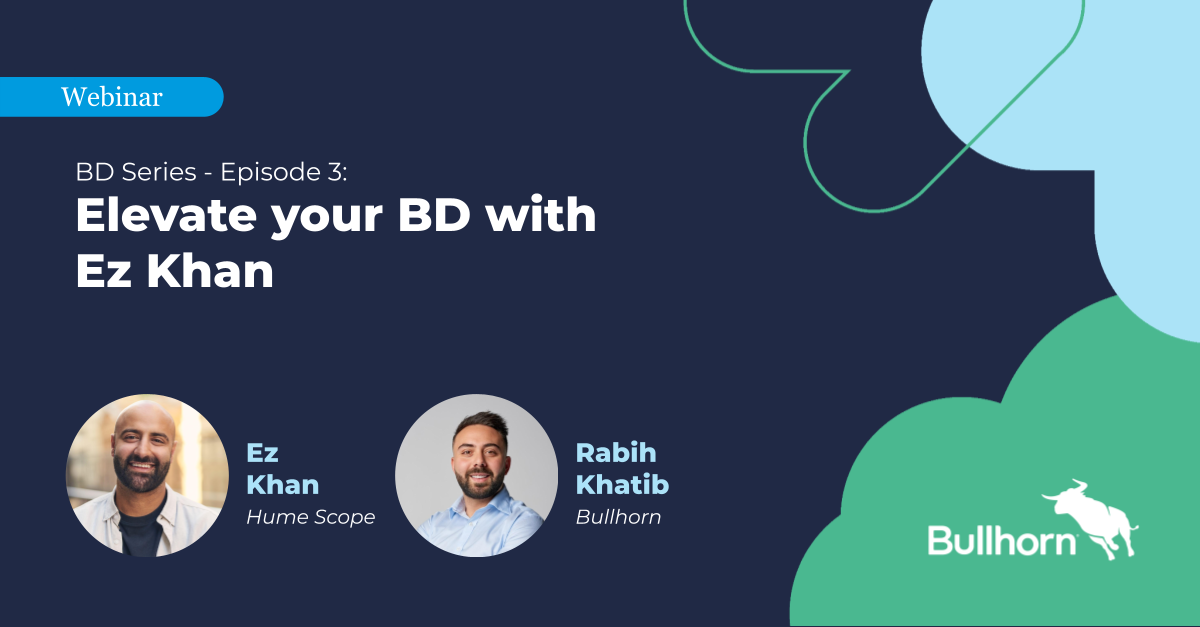 Winning new business has always been important, but with changing market conditions, it's now become even more of a focus for recruitment agencies.
Watch series episode 3 – Elevate your BD with Ez Khan
Welcome to Episode 3 of our Business Development series. In this session, we're joined by Ez Khan, Co-Founder of Hume Scope who will share how he helps recruiters win new business at scale. Alongside Bullhorn's Rabih Khatib, they'll discuss implementing an effective BD strategy all recruiters can adopt.
During this webinar we cover:
Best practices in delivering high touch, high quality client engagement at scale
Automating low-value tasks to unlock your recruiters time
How to build a personal brand to connect with clients on a deeper level
Pitfalls to avoid in order to maximise your efforts
Note: This webinar is suitable for everyone in the recruitment industry.
View the other episodes in the series