Unlocking the Power of People Through Reskilling — Top Takeaways from Art Papas Engage London Keynote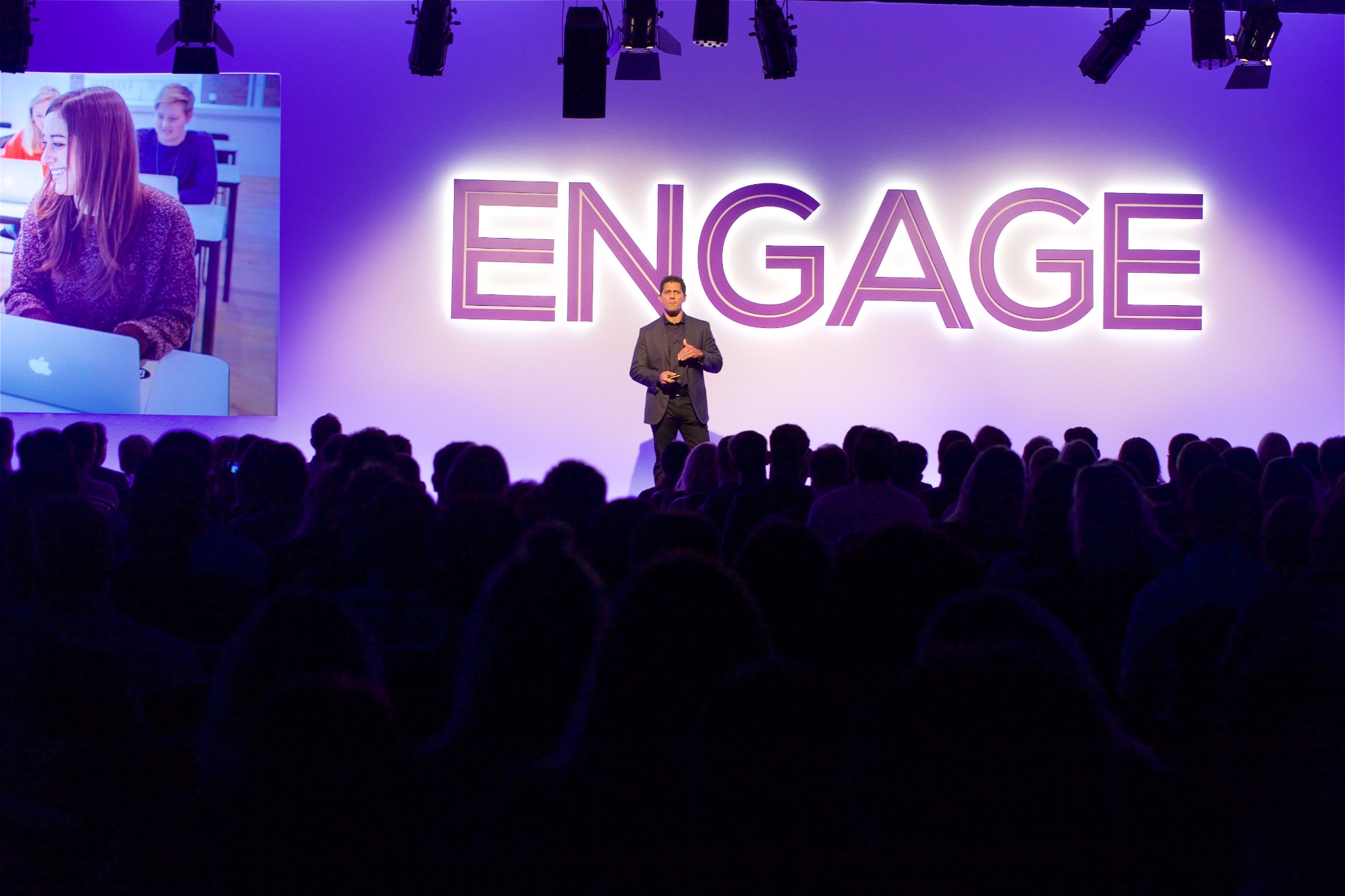 What does it mean to work in the recruitment industry? How do you describe what you do? The world is changing—is your recruitment agency evolving with it? These were some of the underlying questions Bullhorn CEO and founder Art Papas explored in his Engage London 2018 keynote. Read on for some of the top takeaways.
What Do You Do for a Living?
Art began his keynote asking the audience of recruitment professionals what they do for a living. Does "recruitment" really capture what it is that we do? Does it encompass everything that goes into putting people to work? Earlier in the year at Engage Boston, Art asked attendees to describe what they do in one line. These were some of the top responses.
Jobs are Changing. Is Your Approach?
Art then moved on to the ways that the recruitment industry and jobs are changing. It's well-accepted that technologies like automation, AI, and robotics, are rapidly transforming the way people work. To illustrate this point, Art encouraged attendees to think of how many interactions in life can and will be handled by a computer.
"What happens to these people?" he asked. These jobs will transform. Jobs that don't require technology and computer skills will transform into those that do. And this, he said, presents a major opportunity for recruitment agencies.
One example: security is going to be one of the biggest problems in the world. Accordingly, the demand for cybersecurity roles in the UK alone has skyrocketed in the last decade.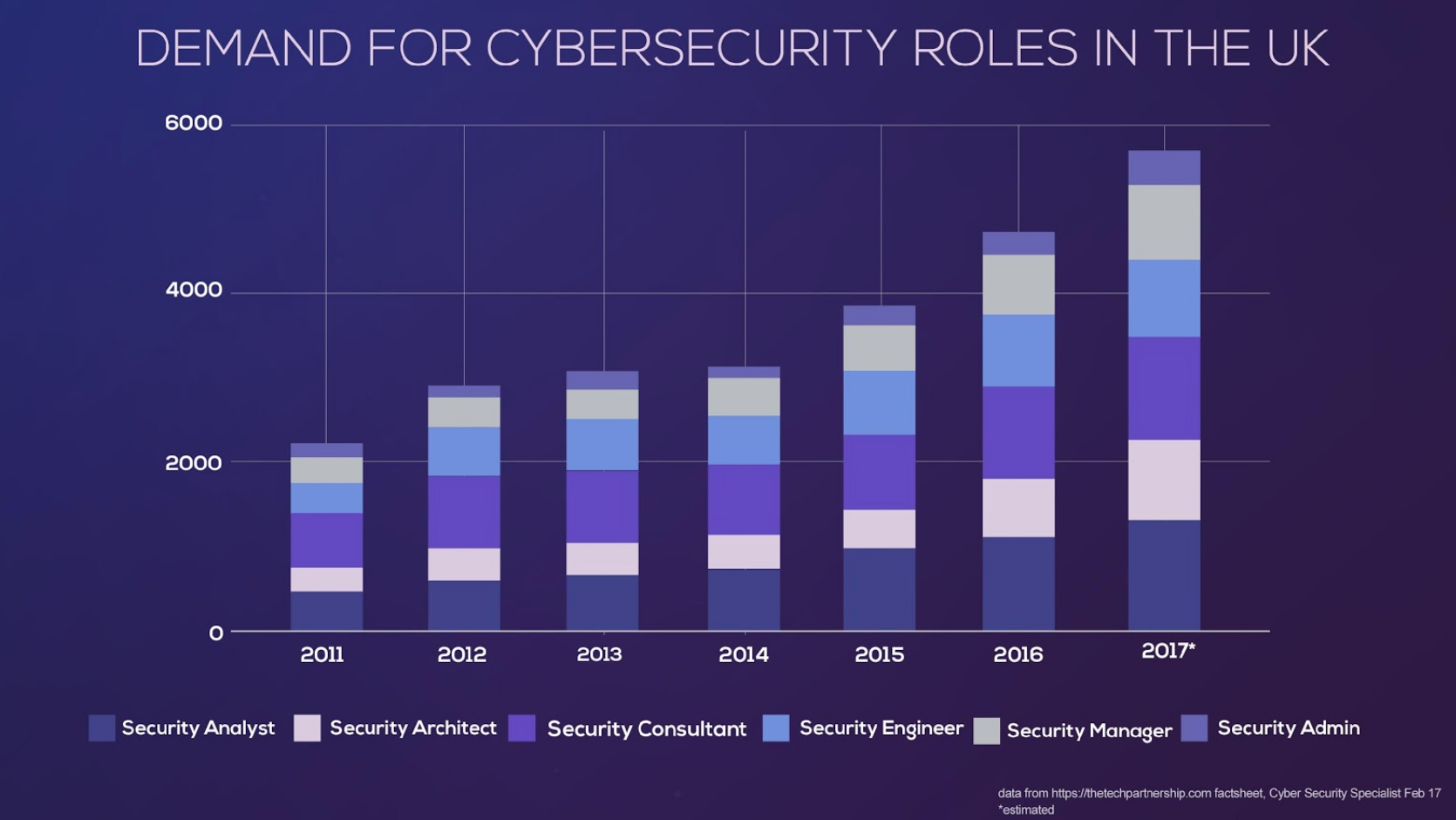 The rapidly evolving job climate has created a situation where there's a skills shortage at the same time that millions of people are finding that their existing skills are no longer relevant.
A Challenge and an Opportunity
How can recruitment professionals resolve this conundrum? Art Papas shared the examples of General Assembly and Adecco.
General Assembly helps workers transform skills that are outdated to be ready for the modern world. Recruitment professionals have access to talent that has the intellectual capacity for new and advanced roles, but not the training.
General Assembly provides free training for candidates working with recruitment agencies in return for a small share of the cut when an agency placed a candidate.  Adecco realised the inherent brilliance in reskilling otherwise qualified candidates and acquired General Assembly earlier this year.
"Think of how grateful someone would be to you if you said 'I'm going to educate you for free and transform the rest of your life,'" Art Papas asked. "That's a compelling message that creates an incredible amount of loyalty."
Reskilling employees, he said, presents a phenomenal opportunity for agencies. "The recruitment industry loses half a billion dollars in annual turnover. Imagine if we took employees from lower-wage jobs and reskilled those people. This could be a trillion dollar industry with a very different profile. This isn't a crisis, this is a huge opportunity for all of us."  
Art closed his keynote with a challenge and a promise. "Reskilling employees is one of the biggest opportunities in recruitment right now," he said, and to help recruitment agencies realise this opportunity, he introduced a new Bullhorn resource for recruitment agencies to use to close the skills gap. You can find the free resource here.
Closing the Skill Gap Starts with You. Get the Free Resource
---
Find general event recaps here. Make sure you're part of the action next year by registering for Engage London 2019 today. You'll be guaranteed the lowest rate possible.
Subscribe to the Recruitment Blog
Subscribe for trends, tips, and insights delivered straight to your inbox.