How Spreadsheets Stop Marketing Agencies from Growing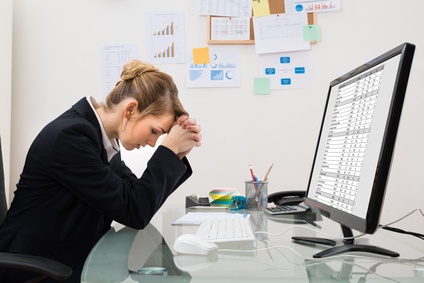 By Richard Young
Emma was fuming. A four-hour round trip to meet a prospective client had proven to be a source of embarrassment and confusion, reflecting badly not only on her personally but her organisation. She was worried a relationship that she had been nurturing carefully for a year was dead.
An opportunity missed
Emma had travelled to pitch a new communications strategy. She had been discussing details with several key contacts in the client firm for over six months. When she arrived for the latest meeting, however, there was a lack of warmth in the exchanges. People appeared to be talking at cross-purposes, and a cloud of misunderstanding hung in the air.
Eventually, Emma confronted the issue directly.
To her horror, she quickly discovered that a colleague from another agency within the network had been to pitch the previous week. Their proposal, which had a radically different communications strategy, had sown seeds of doubt. Which was the right approach and the best use of budget? All deals were off for the time being.
The spreadsheet trap
Emma could not understand what had gone wrong. She had been careful to brief her colleagues in the network, ensuring reports were escalated to Executive meetings. She had recorded details of her conversations, phone calls and emails with her partners at the other agencies. This included information about forthcoming meetings, location and purpose.
All this was stored in an Excel spreadsheet on the shared drive. It was easy to find and even easier to search. What could have gone so wrong that a colleague missed all of this?
Making use of the train's WiFi, Emma logged on to the shared drive and began to scan through the spreadsheet. One thing became quickly apparent. No one, beyond her direct reports, had added any information to the spreadsheet for several months. No one else in the network, no one outside her own agency, had ever entered content on it.
Worse still, on talking with her colleagues, Emma found work was being lost when the team had been simultaneously editing the spread sheet and overwriting each other's work.
Emma resolved to investigate further when back in the office.
Emma quickly learned that lack of time and competing priorities had led them to stop using the spreadsheet. They did not search it to understand relationships with customers, business partners and other stakeholders. They did not add to it either.
What was supposed to be an aid was actually inhibiting collaborative work within the network. More importantly it was damaging relationships with prospective clients.
Redefining business as usual
Emma decided to do something about it. If this was business as usual, Emma was going to redefine the term. She pulled together an inter-agency working group to discuss ideas for improving working practices.
With the working group, Emma sketched out some core requirements they wished to address. These would help them identify potential solutions. Emma's criteria list included:
The ability to easily see who was pitching to whom?
Automatic collection of emails linked to the right contacts – no BCC or anything complex to get emails integrated.
Insights regarding the strongest relationships with our clients throughout the network and also links to influencers too.
A cloud-based tool for easy access and reduced IT involvement.
Telephone-based support in the UK.
Consensus was quickly found that better relationship management processes were essential, enabled by a technology platform. This would not be viewed as a bolt on to business as usual; it was business as usual.
Relationships were the lifeblood of business. Without them there were no customers, no business partners, no suppliers, no knowledge exchange.
Emma had worked on marketing assignments for customer relationship management products in the past and decided to look for a platform to work with. She knew some of the limitations of CRM, but at the same time, the R in CRM stands for Relationships, and this was key to what Emma needed to change.
The concept of relationship management needed to be woven into the way people did their work, and it need to be supported by enabling technology that was easy to use and understand. Something with a good user interface, powerful search and relevant reporting functionality regardless of how and where it was accessed.
With clear ideas about the categories of personal and corporate information they wished to collect, and the various business functions they intended to support with such information, Emma and her colleagues began to search for a solution provider. It was then that they encountered Bullhorn's Marketing CRM for the first time and left new business spread sheet behind them for good.
Interested in learning more? Start a Conversation
Only 45% of marketing and advertising agencies are using CRM systems, despite the fact that these service-oriented businesses could benefit tremendously from client intelligence and relationship nurture. Why is there a reluctance to adopt CRM technologies at some agencies, and how can marketing and advertising professionals circumvent this institutional hesitation and ensure widespread adoption and productivity? Read our whitepaper to find out more.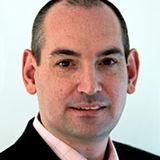 r.young@bullhorn.com | Twitter | LinkedIn
Richard helped introduce CRM to the UK back in the '90s. With this wealth of knowledge, Richard helps organizations with their CRM and sales management processes in a practical and efficient manner.
Subscribe to the Recruitment Blog
Subscribe for trends, tips, and insights delivered straight to your inbox.