Customer Churn – Unfortunate or Careless?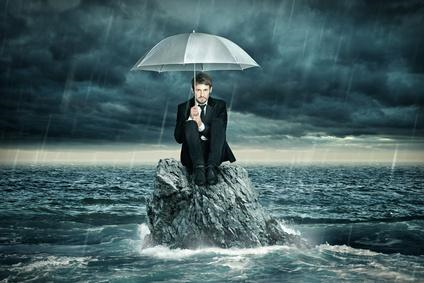 How today's CRM systems can give you the intelligence to identify and address flight risk.
We've all been there. A supposedly happy client decides to re-pitch its account. Then recriminations begin because, as we all know, it costs six or seven times more to win a new piece of business than to retain an existing one.
The reality is that clients churn for a few basic reasons. The gung ho consultants that started on the account 18 months ago have now become mere order takers, simply replying to client requests for activity rather than proactively pitching new ideas. Or the PR director (who loves you) is acting on the orders of the head of communications (who can barely remember who you are). Or they're no longer feeling the love because your account leader, who schmoozed them relentlessly at the start of the relationship, is now training his or her charms on a newer piece of business.
If only there were a way to monitor these activities…well, actually, there is. Customer Relationship Management (CRM) software (yes – the same CRM that you might associate with call centres, but which is now much more agile, intelligent, and cloud-based than before) can provide you with just the tools you need.
You can get a complete overview of the interactions between you and your client: who is making contact? How regularly is this happening? If you see that activity is dropping off over time, you can take the necessary steps to freshen up the account. You can see which members of a client you are and are not in contact with, and maybe sort out a lunch or some drinks with a key contact that might have been overlooked. Additionally, you can see how often individual team members are getting in touch with the client and address any issues quickly.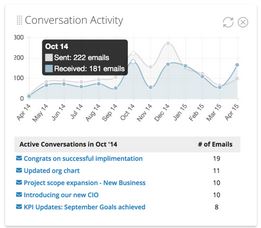 Losing clients is, like death and taxes, inevitable and always unfortunate. However, McKinsey reckons that an average company will lose 10-20% of its customers every year, which, to paraphrase Oscar Wilde, looks more like carelessness. Even a small decrease in lost customers can have a huge impact: according to Emmet Murphy and Mark Murphy, authors of "Leading on the Edge of Chaos," a 2% increase in customer retention has the same effect as a 10% cost reduction.
So if you want to find out more about what CRM can do to prevent client churn, feel free to get in touch. And if you liked this post, please take the time to share it with your community.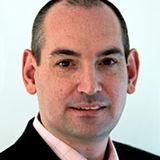 r.young@bullhorn.com | Twitter | LinkedIn
Richard helped introduce CRM to the UK back in the '90s. With this wealth of knowledge, Richard helps organizations with their CRM and sales management processes in a practical and efficient manner.
Subscribe to the Recruitment Blog
Subscribe for trends, tips, and insights delivered straight to your inbox.