Does Marketing Have a Seat at Your Table?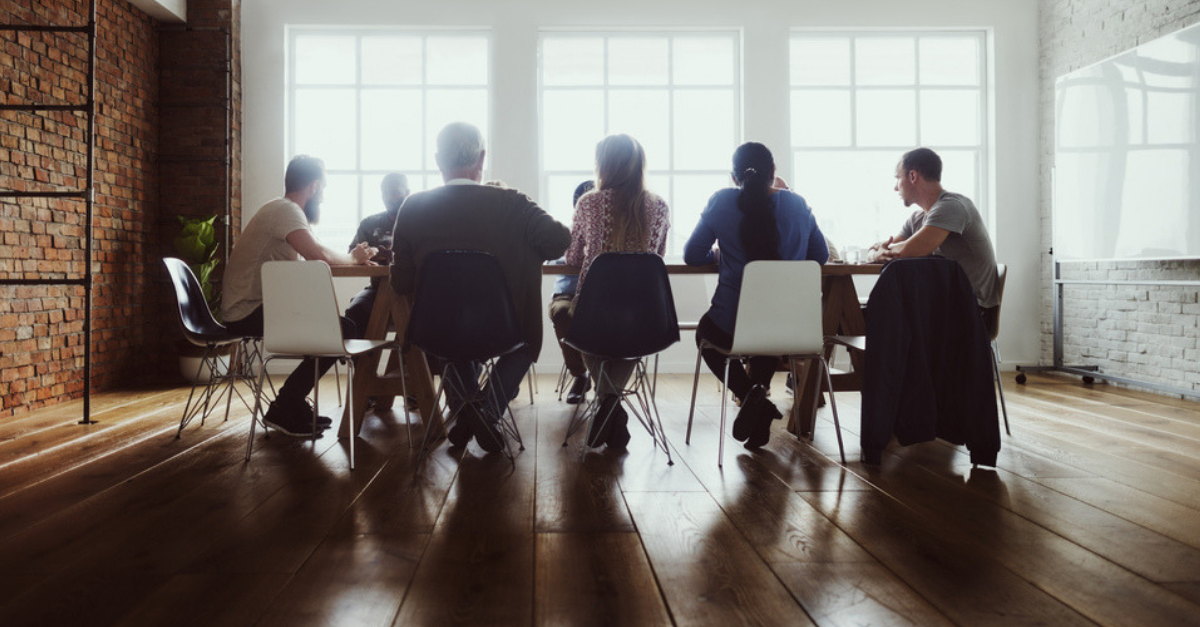 The recruitment industry has a marketing problem. No, I'm not referring to the image problem discussed by Bullhorn CEO, Art Papas, in his Engage Boston 2018 keynote. I'm talking about a different marketing problem altogether: most recruitment agencies lack proper marketing leadership.
Go to Art Papas' Engage 2018 Keynote
Does your recruitment agency have a cohesive marketing strategy?
Are you investing in marketing efforts for your agency? Ask most recruitment leaders and they'll tell you they do invest in one—or even a few areas—of marketing. Some may have a little bit of budget allocated to headcount, some may invest in programs, and others may even spend some money on their marketing tech stack.
But if you ask most top executives if they've hired a VP Marketing or a CMO, someone with a seat at the table that sets the actual marketing strategy and vision, most will tell you 'no'. In a Bullhorn survey of more than 100 recruitment leaders of medium to large-sized companies, 61 per cent indicated that they have neither a VP Marketing nor a CMO.
Bullhorn's survey results reveal that agencies with marketing leadership are more likely to have a dedicated marketing budget and a cohesive marketing strategy. More often than not, agencies without marketing leadership lack any sort of unified marketing strategy.
Marketing leadership can shape your relationships
In an industry where nurturing your relationships with candidates is critical —candidate engagement was one of the top cited challenge for agencies in 2018—it's baffling that there aren't more top-notch marketing leaders setting an agenda to enhance that experience. Marketing can play a similarly important role in client acquisition and relationship management as well.
A ranking of the top areas of marketing investment for agencies with marketing leadership highlights the ways a marketing leader can shape a company's vision. Email marketing and marketing automation rank number one and number two respectively, for agencies with marketing leadership. These investments drive candidate and client engagement. The top areas of investment for agencies lacking leadership are job boards and social media.
While those investments ranked highly for all agencies, experienced marketing leaders place more emphasis on database marketing and relationship-building than on broader 'spray and pray' activities.
The starkest difference in the way agencies think with and without marketing leaders is illustrated by the use of retargeting programs. Agencies with experienced marketers leverage retargeting, likely as a way to engage with and stay top of mind with key candidates and clients. Meanwhile, it's barely on the radar of agencies without marketing leadership.
Marketing is about more than tactics
Every recruitment agency has unique goals and objectives, so it's counterproductive to definitively state that one tactic is better than another. However, with talent at a premium and the need for recruiters to provide an exceptional client experience at an all-time high, it's critical to have a laser focus on your candidate and client engagement strategies.
If you have a clear understanding of how your candidate pools and clients behave—and how the right technology can help you engage with them—you will have a serious competitive advantage.
No one is better equipped to manage these strategies and the follow-on execution than marketing. Absent a leader, marketing tends to devolve into a series of tactics – tactics that become less aligned over time with an agency's overall strategy.
It's time to stop thinking about marketing leadership as an afterthought. Yes, investing in another leader at the executive level can be expensive. On the flip side, wasting marketing investment on misguided people and programs is sure to prove far more costly.
---
Want more sourcing tips? Check out the guide to candidate sourcing for great resources—including marketing advice—designed to help you find candidates and provide a great experience.


Subscribe to the Recruitment Blog
Subscribe for trends, tips, and insights delivered straight to your inbox.