Pass Probation with Bullhorn

In the recruitment industry, Paul is known for putting the Pro into Probation. Since Bullhorn was introduced at his agency two years ago, he's used Bullhorn systems to become the top recruiter. At a recent mentoring session, Paul explained the importance of candidates passing probation. It's not just a case of sourcing and placing top talent, but keeping that talent in place.
There are three parts to his plan for passing probation.
Paul's Five Ps for

Successful Talent Placement
Precision

searching – recruiters must understand their targets in order to seize high-calibre talent.

Professional

skills – the right talent possesses appropriate skills for the post.

Personality – ensure that there's a good match between client and candidate.

Probation

– the candidate must pass probation, in order to maintain:

Profitability

for the recruiter.
Paul knows that recruiters concentrate on sourcing top talent for their clients. He also understands the risk of rush jobs. Recruiters are often under pressure to seek out and place candidates quickly. But what happens when the process is too rapid?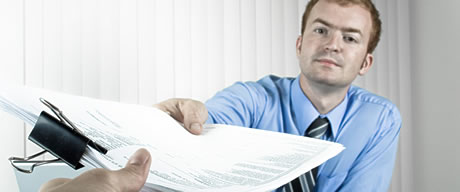 Probation Pitfalls
Long-term aims become short-term actualities
Clients and candidates who don't match are destined to part ways. If this happens too soon in the relationship, commission rebates will often apply.
Profitability plummets
When commissions are handed back to the client, the recruitment agency loses income.
Professional reputations are affected
When the candidate is a poor fit, this reflects negatively on the recruiter. In fact, this may lead to losing the client's business.
Time is lost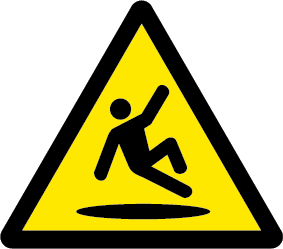 The candidate has wasted time being trained for a position he or she is not suited for. The client is unhappy because it expended energy on the wrong person. Even if the recruiter manages to retain the job, at best, he's back to square one.
To avoid probation pitfalls, Paul the Probation Pro employs his secret weapon: Bullhorn.
How Bullhorn Gets Paul's People Past Probation
Paul uses

Bullhorn Recruitment CRM

to source the best talent for his clients. It's the speediest CRM out there. With the "fast find" search bar and advanced keyword search, Paul can create shortlists in one shot. With sophisticated sorting configurations, Paul works quickly but, more importantly, with

precision

. He builds a selection of top talent to fit the bill – matching

professional skills and personality profiles

with the needs of his client.
Bullhorn is Paul's constant companion. With

Bullhorn Mobile

, Paul never misses a conversation. He's in constant contact with the best candidates, reaching them before the competition does.
Paul is passionate about

Bullhorn Onboarding

.

It streamlines hiring administration for both Paul and his clients. With all requisite paperwork completed and signed electronically, both new hire and employer are ready for the start date with no delays. The client is prepared and the candidate feels valued. A happy employee integrates into a company quickly.

Probation becomes less of a likelihood

and more of a formality.
Bullhorn CRM

lets you set probation review dates in advance and with reminders. Bullhorn ensures that no one forgets.
With Bullhorn on his side, Paul's placements stick. Probation is passed. Profitability is stable. All whilst Paul's professional profile stays strong and respected within the industry.
To find out more about the Bullhorn tools that have helped Paul perfect probation performance, please click here.
Subscribe to the Recruitment Blog
Subscribe for trends, tips, and insights delivered straight to your inbox.