5 Memorable Moments from Engage Sydney 2023
Engage Sydney 2023, brought together over 350 recruitment professionals to learn, network, and share insights about the industry. From thought-provoking keynote speeches to engaging conversations with Marketplace partners and the Bullhorn team, the conference was filled with truly memorable moments. Read on as we take a closer look at some of the highlights of the day!
1. Make it Happen
At Engage Sydney 2022, we challenged our audience to Meet The Moment and embrace the opportunity in front of them, to win the race for talent. The race for talent hasn't slowed down and is as competitive as ever so this year, we encouraged attendees to Make it Happen.
There's not a specific moment that encapsulates 'Make it Happen' at the conference, rather it was continuously present at Engage Sydney 2023. We celebrated those who excelled by shining a spotlight on our most innovative customers and those who have seen the greatest gains by adapting their businesses and technology strategies in the face of a changing economy. We hope all attendees left the conference feeling inspired by the successes they learnt about and confident they have the tools to make it happen for their own agencies.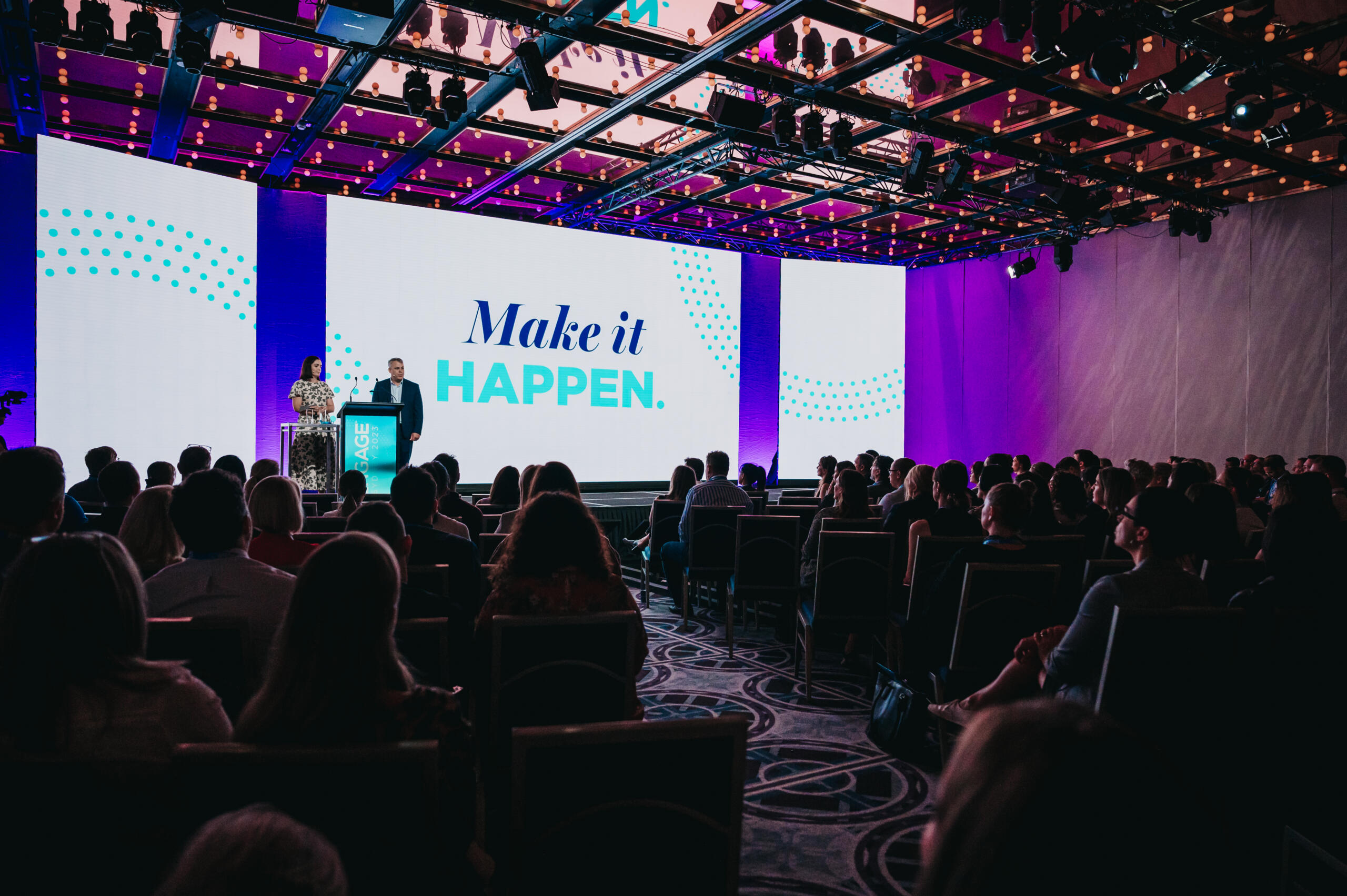 2. Opening Keynote with Jeff Neumann
The opening keynote session at Engage Sydney 2023 was an energising experience that set the tone for the rest of the conference. This was truly a memorable moment. Jeff Neumann, Bullhorn's VP Product Marketing dived straight into the theme of the day, Make it Happen, by sharing insights and examples of how agencies have been successful turning concepts into practice and how technology is being used in innovative ways to solve complex problems.
Jeff emphasised the importance of focusing on the entire candidate journey so you can optimise their experience at every touchpoint. He spoke about how every interaction with a candidate, whether it's through the application process, interview, or post placement, is an opportunity to build a relationship and create a positive impression of your agency. To do this most effectively, Jeff stressed the importance of "journey mapping your candidates to understand their experience from start to finish." This helps you to identify areas for improvement and opportunities where you can use technology to enhance the experience.
3. The Bullhorn Hub
The Bullhorn Hub area was a hive of activity throughout the day. There were many memorable moments present in The Hub. It was great to see attendees take advantage of the opportunity to meet with Bullhorn's local team of experts, including the technical support team, customer success and solution consultants. They could ask the team questions they had about their Bullhorn environment, and learn about the latest features and functionality that could help them streamline their recruitment processes.
The Bullhorn Hub area was the perfect place to network with other recruitment professionals while hanging out on the chill-out zone couches. Attendees were regularly seen taking photos at the Engage Sydney wall with their team or speaking with our roaming videographer to share their experience of the day within The Bullhorn Hub.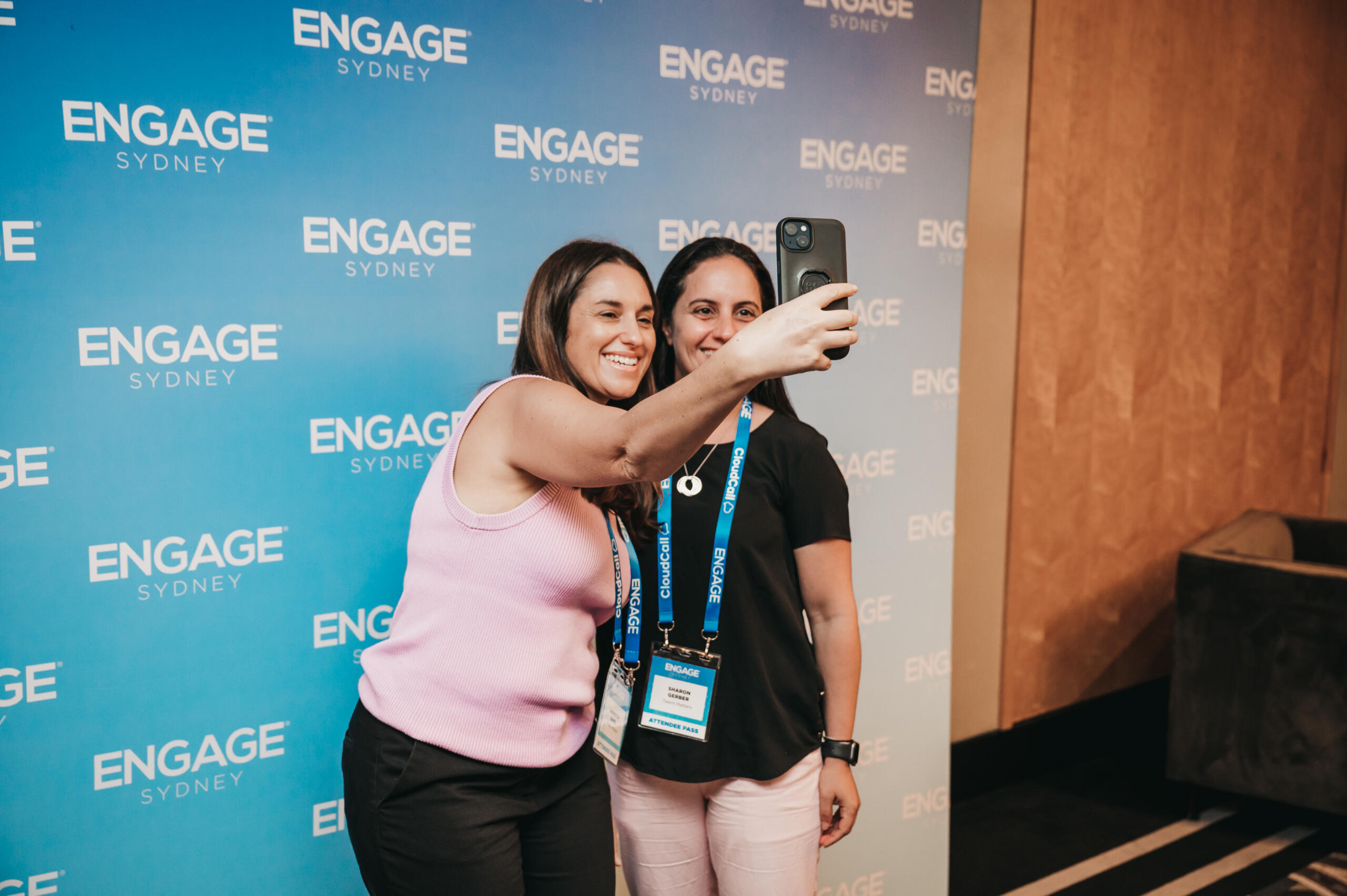 4. Marketplace Partner Speed Pitch
Another memorable moment at Engage Sydney was the Marketplace Partner Speed Pitch.There was an amazing energy in the room for this session! Featuring nine different Marketplace partners, the fast-paced session challenged all the partners to deliver concise 2-minute pitches about their recruitment technology and services.
They certainly achieved the feat! Each pitch was packed with information, leaving attendees feeling informed about the range of solutions available to help them improve their recruitment processes. From ways to utilise Bullhorn more efficiently such as integrating payroll, making calls from within your ATS/CRM, to building recruitment websites or attracting and engaging candidates, there was something for everyone.
5. After Party at Barrio Cellar
The After Party at Barrio Cellar was the perfect way to end the conference, with many more memorable moments made throughout the night. It was fantastic to see the venue jam packed with recruitment professionals having a great time, continuing to network and build relationships with peers in the industry.
The Morada cocktail, sponsored by CloudCall, available as you entered the venue was a crowd favourite, with many people returning for more. The atmosphere was lively, with great music all night. A truly memorable way to cap off Engage Sydney 2023!
---
Looking for more highlights and session recaps from Engage Sydney 2023? Check out our content hub!
Subscribe to the Recruitment Blog
Subscribe for trends, tips, and insights delivered straight to your inbox.