Engage Sydney 2024: Breaking new ground at Royal Randwick Racecourse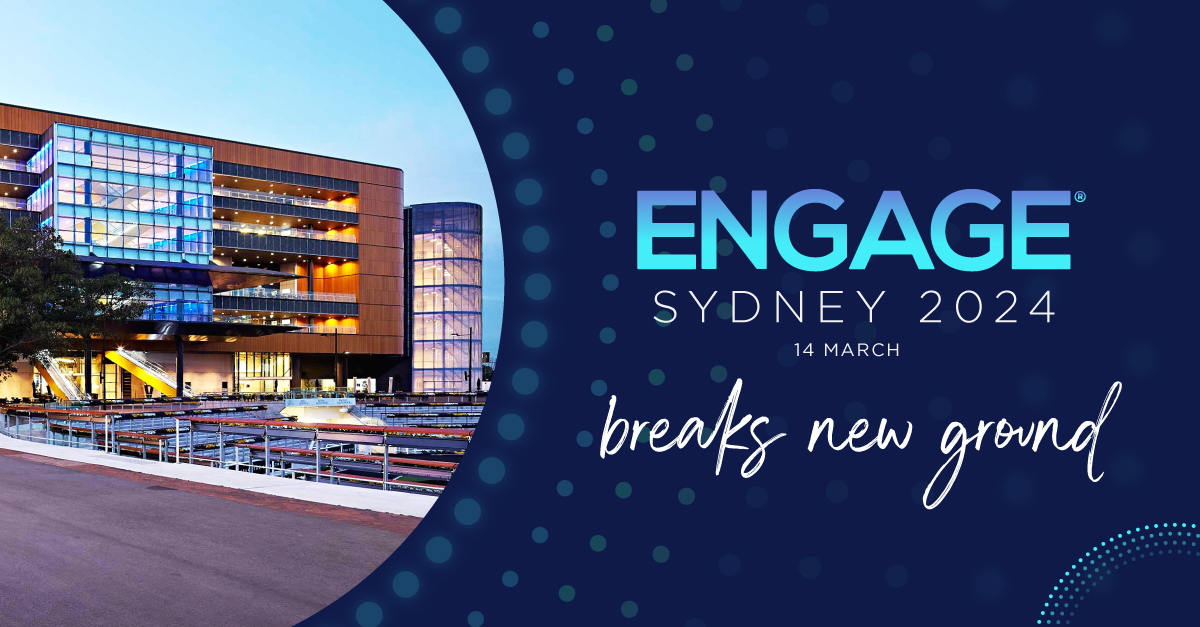 In 2020, we took our first bold step bringing together thought leaders, tech experts, and recruitment industry professionals in the heart of Sydney with the first-ever Engage Sydney.
Fast forward to today, and we're thrilled to be in the midst of organising the latest Engage Sydney conference set to be held on 14 March, 2024.
Engage Sydney is breaking new ground with a new home for the one-day conference, the prestigious Royal Randwick Racecourse. This iconic location is set to offer the ideal backdrop for our conference, allowing us to provide an immersive experience to all attendees to learn, network, and discuss key industry trends, the latest tech innovations, and Bullhorn best practices.
Here are some interesting facts we've learnt about our new venue.
'Royal' history at Randwick Racecourse
Royal Randwick Racecourse has witnessed countless historical moments, from the first organised horse race held at the venue in 1833 to champion mare Winx's final race where she secured her 33rd consecutive victory and Queen Elizabeth's royal visit.
It was during this visit in February, 1992, in front of a crowd of over 25,000 where Queen Elizabeth officially granted the title of 'Royal' Randwick to the venue. This came after direct appeals and letters from the Australian Jockey Club. The title wasn't granted lightly and it cemented Royal Randwick Racecourse's place as a community focal point. Today, Royal Randwick has a grandstand named in honour of Queen Elizabeth II.
The Everest
The venue has played host to some of the most prestigious racing events in the country. The Everest has been a fixture on the Australian racing calendar since 2017. This annual event is the world's richest race on turf featuring the best thoroughbred sprinters and jockeys competing over 1200m. The most recent event held in mid-October saw a record-breaking crowd of 46,498 people attend the race day.
Australian Turf Club Foundation
Perhaps little known to the general public, the Australian Turf Club Foundation strives to serve local communities through charitable support programs and engagement. Since 2016 Australian Turf Club's community and charitable initiatives have made a significant impact. In total, estimated grants and community work from the foundation exceed $10 million. They work to benefit the community across a wide range of sectors and have been known to support Ronald McDonald House Charities, The Kids' Cancer Project, and the Miracle Babies Foundation to name a few.
We can't wait to bring you Engage Sydney 2024 at such a historic venue! Don't miss your opportunity to build lasting relationships with the brightest minds in the industry, gain insights from expert speakers, connect with our amazing team, and explore the charm of the Royal Randwick Racecourse.
We're working hard behind the scenes to curate a jam-packed program (stay tuned for exciting announcements coming soon) featuring content that's not only relevant to the recruitment industry but also provides actionable insights to help you thrive in an ever-changing landscape. But that's not all – you'll be introduced to a brand-new Bullhorn hub area, where you can meet, connect, and learn from our expert team.
The conference is a must for all recruitment industry professionals, so register for Engage Sydney 2024 today!
Subscribe to the Recruitment Blog
Subscribe for trends, tips, and insights delivered straight to your inbox.