Account Based Marketing for Recruitment Agencies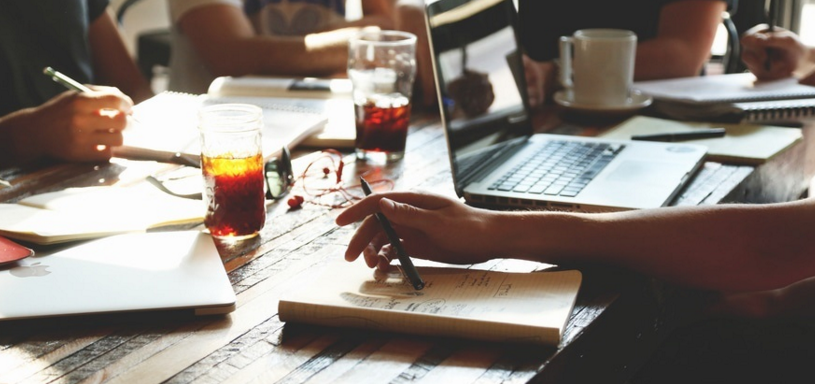 Using Account Based Marketing and recruitment CRM technology to grow client relationships.

If you've been keeping up with the latest B2B marketing trends, you'll have heard of account-based marketing or "ABM". For those not yet acquainted, ABM is a targeted approach to selling and marketing. Rather than directing marketing and sales efforts toward a general audience or industry, an ABM approach focuses on creating relationships with specific businesses or accounts. If traditional marketing can be likened to casting a net into the ocean, an ABM approach is like fishing with a spear and for a single prize catch.

ABM is based on one simple premise: new business decisions are decided by a group of people, not individuals. We know this rings true within the recruitment industry, particularly in larger organisations hiring in multiple departments. ABM tools can allow agencies exposure to all of these decision-makers simultaneously and instantly.

In the case of online advertising, ABM display advertising allows agencies to display their branding to everyone in a target business based on IP address. This isn't only cost-effective, it ensures all key decision-makers will see your brand. The advertisements might only get 30 impressions, but they will be from the right audience, allowing consultants to make a warmer introduction.

Recruitment agencies could also use an ABM approach to nurture existing clients that they have worked with in the past, especially during known hiring periods. Most companies tend to hire around the new year or mid-year financial year period. Combining targeted display advertising with sales-driven account management during these periods is an astute strategy.

ABM doesn't end at advertising. It extends to all departments and tools at a business's disposal that help to build relationships with the right accounts. Effective ABM strategies can include events, email marketing, and strategic sales campaigns. Recruitment consultants and marketing departments must be able to align efforts, share information, and collectively buy into drive key relationships.

The final element to an ABM approach is tracking and monitoring these relationships. It's here that modern recruitment technology comes into its own. Investing in an ATS with customer relationship management (CRM) functionality is ideal. CRM functionality within your recruitment software can give you the ability to send out mass emails to your key accounts, alert consultants of engagement, and even manage ABM results with reporting.

Bullhorn takes relationship management further than other recruitment CRM providers. Its functionality includes activity reporting and mass email functionality as standard, a great accompaniment to ABM. Bullhorn Pulse, a patented email tracking tool, also provides users with granular insights into account health, allowing your agency to take a proactive approach to building relationships with key accounts.
---
Bullhorn's applicant tracking system with advanced CRM functionality is the recruitment software suite built for humans. With over 10,000 clients and 350,000 users worldwide, Bullhorn is the most widely adopted ATS/CRM on the market.
Interested in learning more? Request a free demonstration today!
Subscribe to the Recruitment Blog
Subscribe for trends, tips, and insights delivered straight to your inbox.