From Bullhorn Live Sydney 2019 to Engage Sydney 2020: Evolution on the Horizon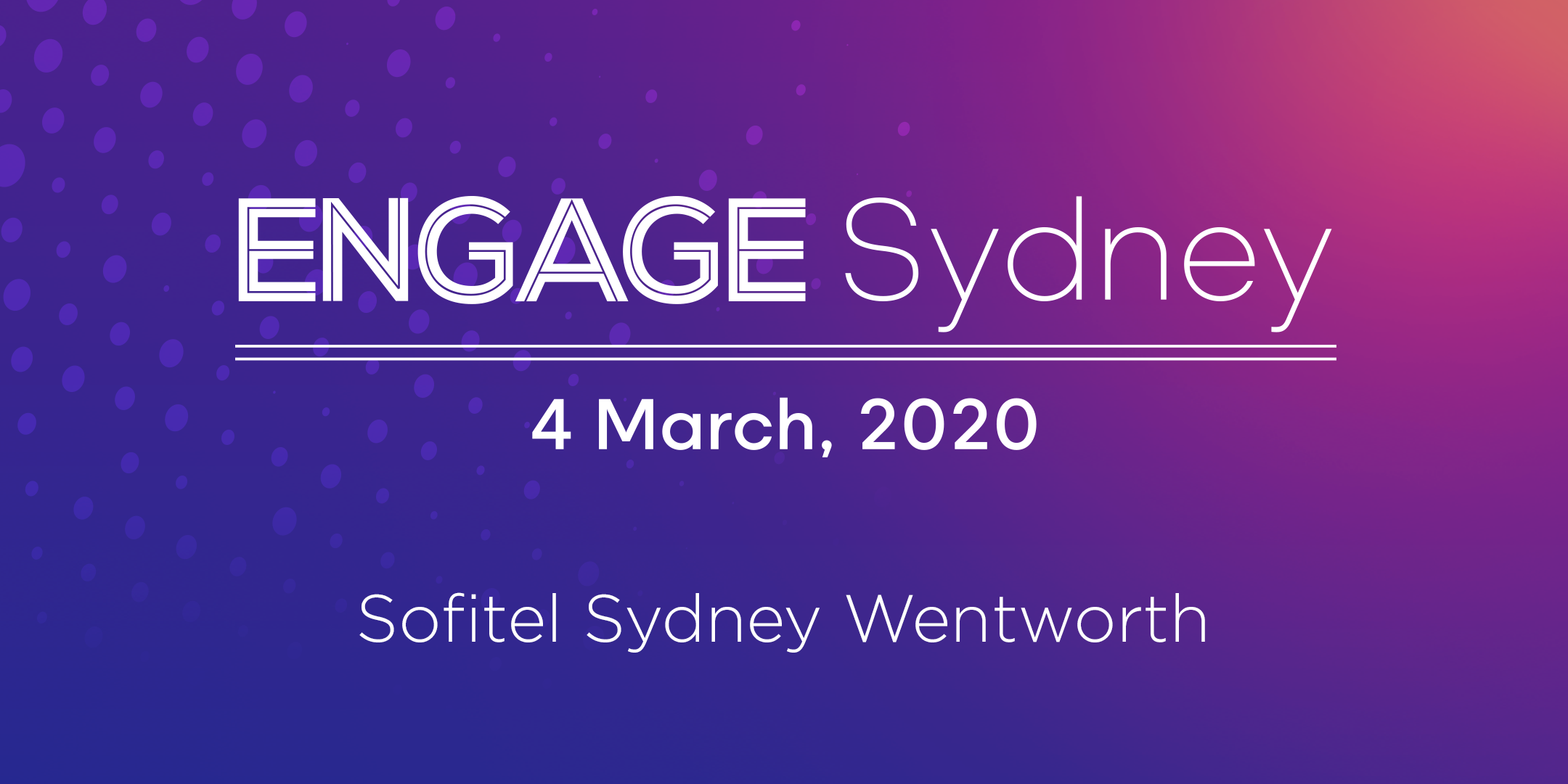 2019 marked a momentous occasion for Bullhorn and our APAC customers as we hosted our first Bullhorn Live Sydney. Whilst hosting an event for local recruitment industry professionals was something we had always aspired to, it remained uncertain as to how receptive the market would be. Incredibly receptive, it turns out! Selling out tickets six weeks prior to the event, and welcoming 250 recruitment experts on the day, the success of Bullhorn Live Sydney was a perfect indication that APAC has four of the five fastest growing labour economies in the world.
With seven hundred and fifty million new workers expected to enter the APAC workforce in the next five years, now – moreso than ever before – is the perfect time for us to expand and evolve our skills, knowledge, and networks to improve business and capitalise on the exciting growth opportunities. And Bullhorn is ready to evolve right alongside you by expanding from Bullhorn Live to Engage.
Engage is one of the worlds largest premier recruitment industry conferences that takes place in both Boston and London. Hosted by Bullhorn, the event explores cutting-edge technologies, transformative leadership techniques, and radical recruiting strategies.
Events like this don't just happen overnight however, they all start somewhere. In our case it started in Boston 12 years ago with the first Bullhorn Live Boston, focused on customer education and product roadmap previews. The event eventually made its way across the ocean and established itself in London. Over a five year span in both regions the event grew significantly, developing into a broader industry event that we now feel the sophisticated and eager APAC audience is ready for.
Engage Sydney 2020 is poised to be the largest recruitment event in Sydney. With exceptional recruitment content tailored to your agency and leaders. Engage will bring in outside voices, offer a fusion of technology and industry content, and draw in the broader recruitment industry.
The average session score of Bullhorn Live Sydney 2019 was 4.7 out of 5 and we promise they will only get better. The networking opportunities alone offer the chance to learn from the most successful recruitment leaders today. We are very excited for Sydney to join the ever-evolving recruitment conference series that is Engage.
I encourage you to register for Engage Sydney 2020, happening on the 4th March at the Sofitel Sydney Wentworth to see for yourself what all the excitement is about. Register by 15th November for Super Early Bird tickets!
Whether it be at Engage London this September, Engage Sydney in March or Engage Austin in June, I hope to see you at one of these premier global recruitment events!

Subscribe to the Recruitment Blog
Subscribe for trends, tips, and insights delivered straight to your inbox.