Recap from Bullhorn Live Sydney 2019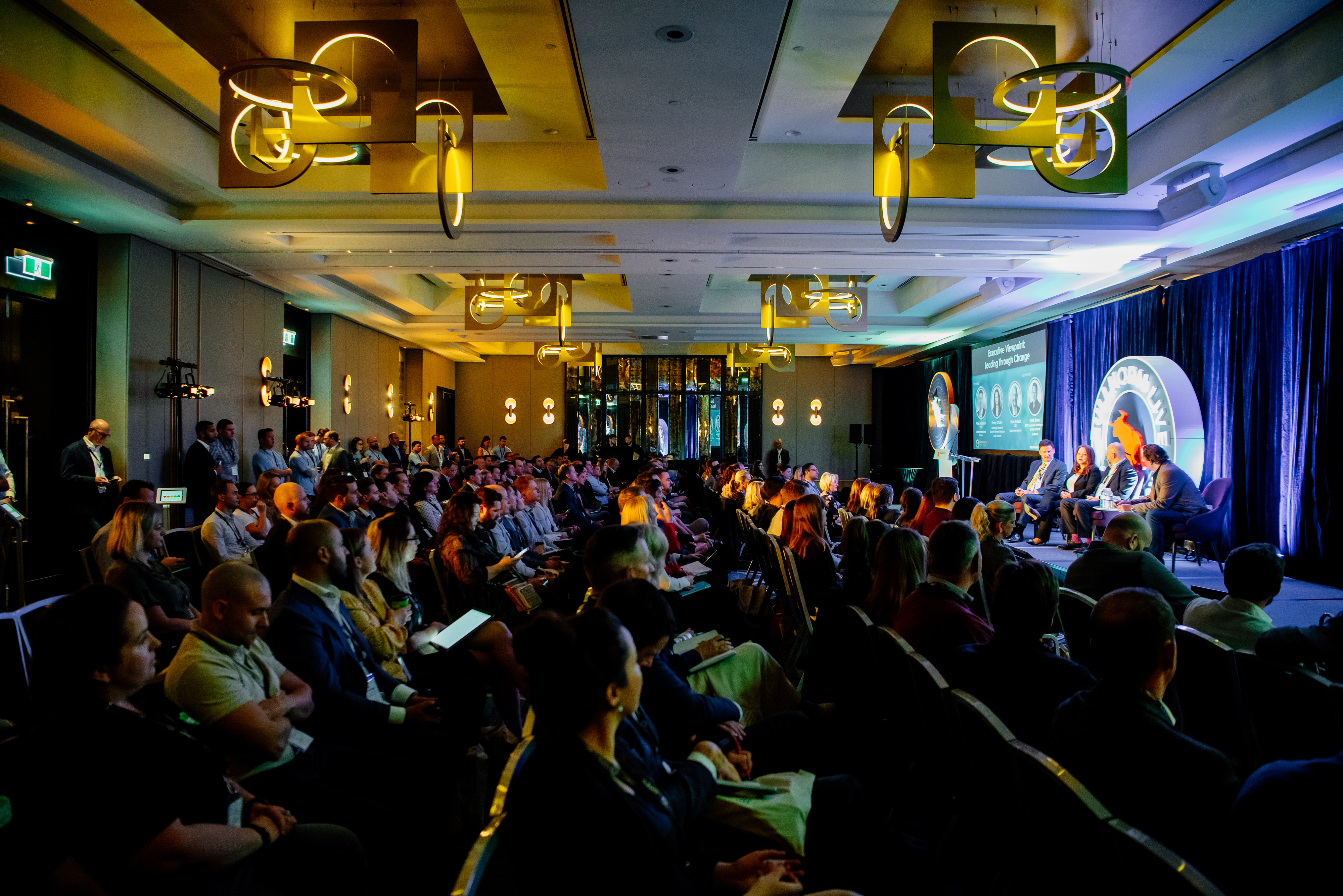 The first-annual Bullhorn Live Sydney was a smashing success and it was recruitment professionals like you who helped make it a fantastic day! Bullhorn Live Sydney is all about giving APAC recruitment professionals the opportunity to come together and explore the industry trends and technology. Here's a recap of the major themes and sessions from this year's conference.
Leading Through Change
For the opening Keynote panel, three of Australia's top recruitment leaders—Peter Acheson, CEO at Chandler Macleod Group, Mark Nielson, CEO at Talent and Penny O'Reilly, Managing Director and Country Manager at Kelly Services— discussed how they navigate change. Our own Peter Linas moderated the session and asked them about the major challenges faced by the local market. Penny mentioned the ever evolving regulatory environment in Australia and New Zealand and the breath of our countries meaning different cities would often deal with different issues. Peter said in the longer term, 'an aging population is going to create a talent shortage across most vertical sectors in Australia.'
So what are they most excited about? Mark is most excited about 'moving from transactional recruiters to being business partners with organisations' as more businesses see their people as a core asset. Peter echoed those sentiments as he is excited to see agencies become 'trusted talent partners that can solve talent problems for our clients' to combat the talent shortage. Technology was mostly seen as a compliment to recruiters, 'it is only a threat when you don't change your business, companies need to embrace tech to add value', said Mark.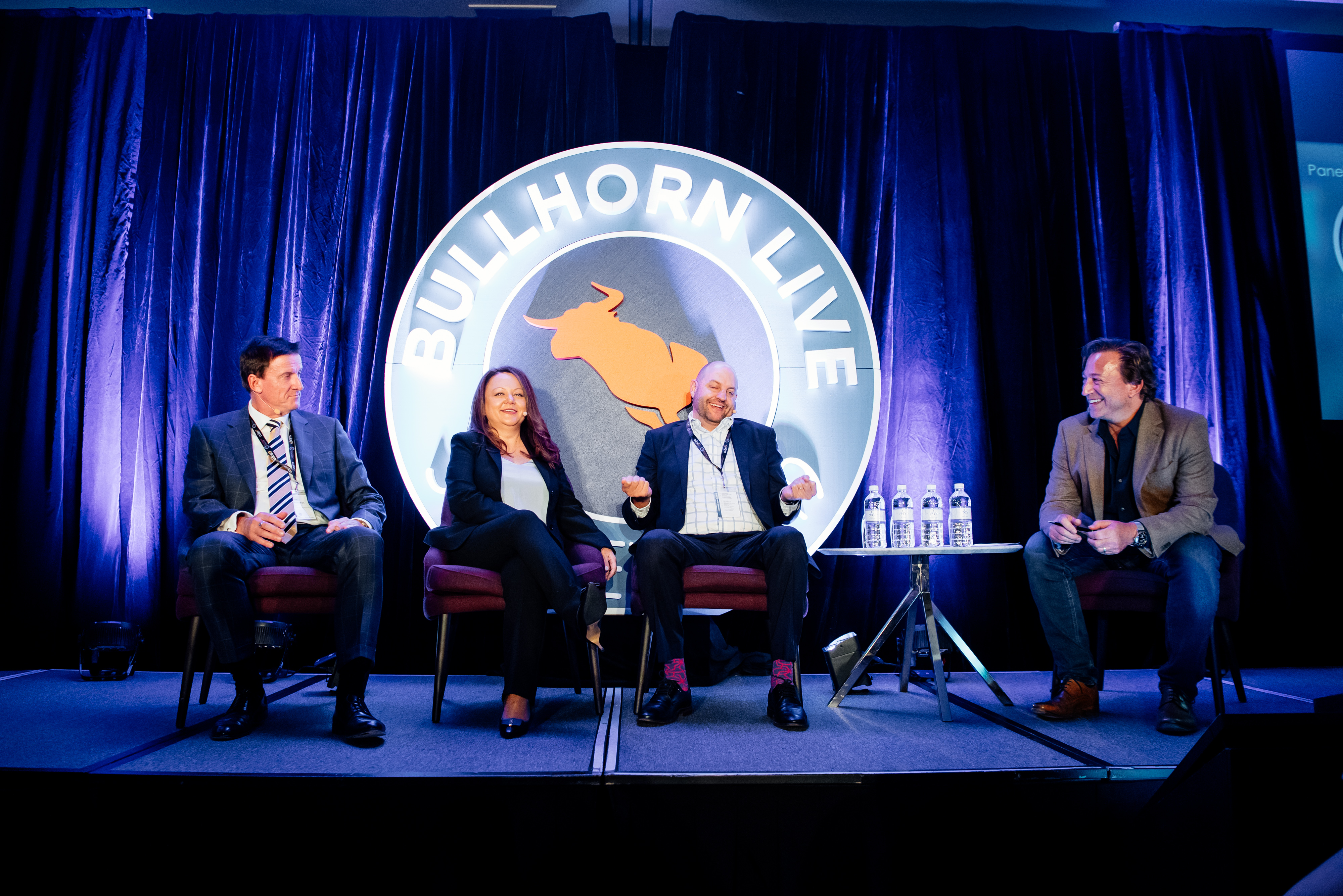 Where is Bullhorn Heading?
Matt Fischer, CTO at Bullhorn, and Jeff Neumman, VP Product Marketing, Enterprise and Salesforce, spoke about Bullhorn's upcoming areas of focus and our product roadmap.
Fischer started by speaking about Bullhorn Mobile. 'About 5000 people a week are signing up' for mobile, he revealed. It offers a faster, more initiative experience that allows users to have a more interactive experience. Users can expect more to come, as we look to add in more important workflow steps into Bullhorn Mobile.
Bullhorn's vision moving forward is providing a full start-to-finish experience. The goal is to provide a tightly integrated system including shift scheduling, flexible pay conditions, VMS submittals and middle office capabilities.
It's All About Growth
The recruitment industry is growing at an incredible pace. Eighty-one percent of Australia and New Zealand recruitment agencies expecting an increase in revenue in 2019 and over the next five years 750 million new workers are expected to enter the APAC workforce alone.
We started off the concurrent sessions exploring where the Australia and New Zealand recruitment industry stands in comparison to the global market. Australia's industry is worth approximately $45 million, putting us within the top ten markets globally. 'A sizable market' Sinead Hourigan observes. She noted the increased casualisation of the workforce, unclear policies around labour hire laws and a lack of talent as the key challenges we face as an industry. As recruiters in order to combat these challenges 'we must do the right thing by our candidates', says Sinead.
We should use technology and automation to enhance the work we do while ensuring we don't lose the human touch. Sinead later joined Charles Cameron to get his expert insights in a short Q&A. He says recruiters should be 'loud and proud about their work' in order to expand the industry. Sinead agrees, saying, 'we as recruiters add significant value to businesses so be loud and proud about it.'
Next up was a panel discussion with three of Australia's top consultancy business leaders in Paul Hallam, Urszula Lusk and Mark Smith. Together they guided us through what it took for them to scale their businesses for growth. A common theme during this panel was their emphasis on people, company culture, and values.
Paul shared that the culture at Six Degrees Executive has evolved as the business grows, but noted that this change is guided by their values and purpose of the organisation, which have always remained the same. Mark highlighted the importance of developing your own talent, not just relying on bringing in experienced recruiters to drive growth. They've been able to build infrastructure for their new recruits to grow within the business and sees rookie recruits as key for people2people's strategy.
To round off our growth stream, Rebecca Wallace, Michelle Oliver and Ainsley Johnstone spoke about how to get into a marketing mindset to drive your recruitment agency. In such a crowded market Ainsley says, 'we need to influence the relationship with candidates' through expressing their recruitment brand. This will help you predict what's the market trends and what's coming next. A large part of marketing is having a clear idea on your company story and being able to convey it.'Make sure the whole business knows your story', Michelle said.
Technology is Evolving Fast
In the technology sessions, we focused on how to maximise your existing technology, the emergence of vendor management system (VMS), and the truth behind artificial intelligence (AI).
In APAC, VMS is worth $10 million. This makes our region ranked fourth in the work behind the US, UK and Europe. We've seen VMS use gradually increase in APAC—especially in larger agencies—with 76% of agencies globally submitting their candidates via a VMS. Bulhorn's Jeff Neumann predicts APAC will follow the trends from the US, where the increased influence of Managed Service Providers (MSPs) has meant maintaining MSPs relationships is critical. Bullhorn Fyre Sync allows you to get ahead of the competition and gives you time back to concentrate on building those important relationships.
In our fireside chat focused on the truth behind AI, Grant Wright, Director, AI Platform Services at SEEK defined AI simply as 'machines modelling intelligent behaviour'. Grant sees 'intelligence' as doing the right thing at the right time, applying data, maths and intelligence all at once to enable machine learning.
Recruitment is fundamentally a people business where relationships are at the heart of all activity. AI won't necessary create new roles, but it will allow people to focus on the areas of their roles that require the human touch. AI and machine learning will focus on efficiency gains allowing the recruiter to build those important relationships with candidates and clients.
Strong Businesses Are Built on Resilience
Leading recruitment industry adviser Greg Savage led us through a discussion on how to build your recruitment business based on resilience. By now, you know that Australia's recruitment businesses have been experiencing great results for the past year, with upturns in both permanent and temporary placements. Greg warned, 'don't be seduced by the results', with 80% of recruitment companies having ten people or less it means a majority of them are lifestyle businesses not resilient to change or built for growth.
Greg pointed out the importance of finding your recruitment business weakest link and guarding against it. He advised us to be wary of 'hairdressers' as a consultant. Those recruiters that keep specific client relationships to themselves, use your business resources to grow their profiles and log data only at the point of placement. Greg urged business owners to not 'compete with technology'. Where technology can do a faster more efficient job in the recruitment workflow is where it should be implemented, this will allow your consultants to concentrate on improving the candidate experience.
Thank you to everyone that helped make the first Bullhorn Live Sydney such a great day! Stay tuned over the next few weeks as we dive deeper into the key takeaways from our brilliant speakers.
---
Stay tuned for more Bullhorn Live Sydney recaps in the coming weeks. In the meantime, why not head over to our Global Recruitment Insights and Data (GRID) site to discover the top industry trends for the rest of the year.

Subscribe to the Recruitment Blog
Subscribe for trends, tips, and insights delivered straight to your inbox.