Top Takeaways from Jeff Neumann's Opening Keynote at Engage Sydney 2020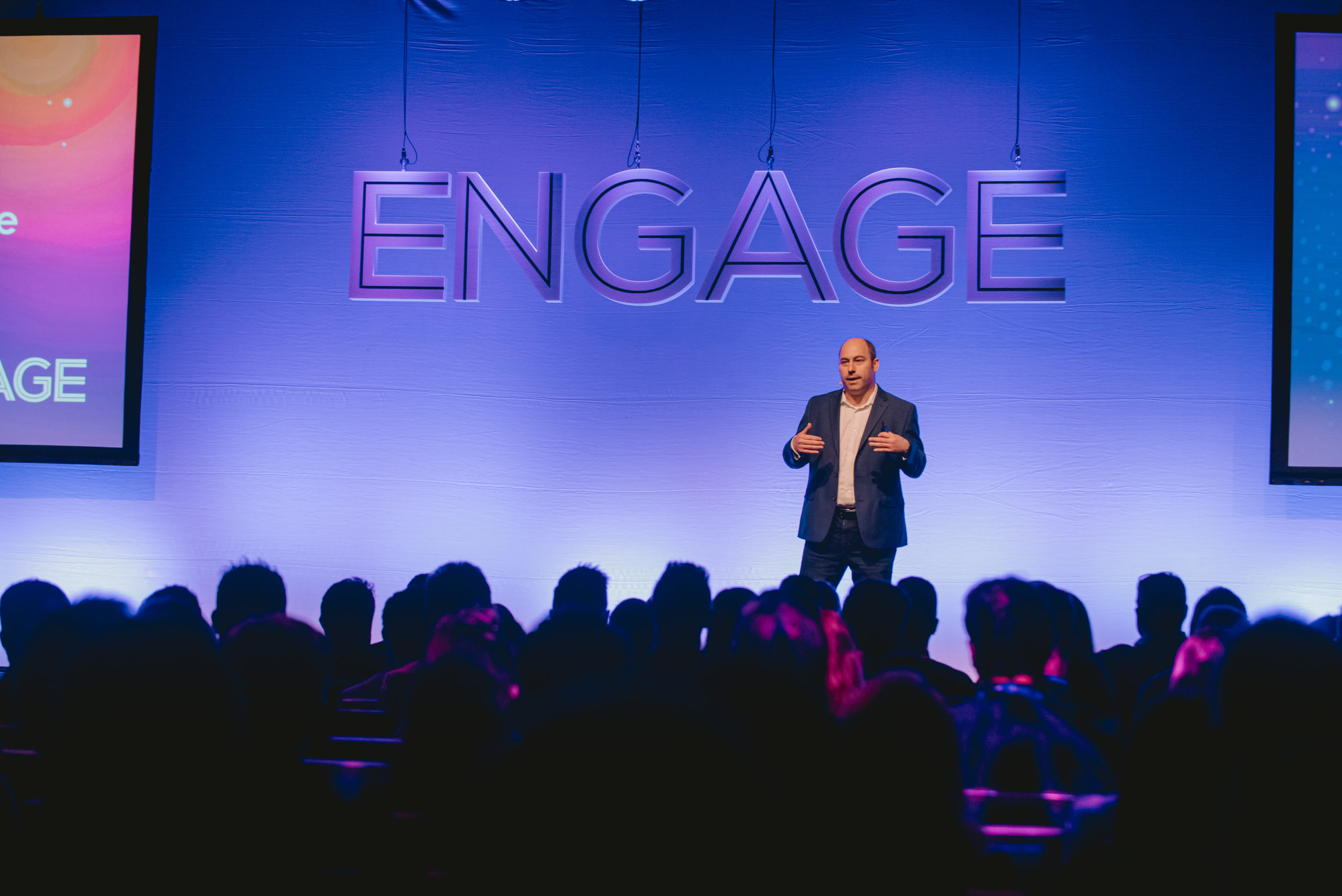 For those of you who didn't know, here's a fun fact about Bullhorn: we were founded in 1999 so we've been working with recruitment agencies for the last 21 years! That's a long time in anyone's book and in that time, we've seen and heard so much about the changes in the recruitment industry.
Bullhorn's VP of Product Marketing, Jeff Neumann, kicked off Engage Sydney 2020 by taking us down memory lane in his retrospective keynote. He touched on the importance of looking back in order to "understand where we came from" before touching on the future of the industry.
Read on for the top takeaways from his insightful address.
Recruitment Remains Strong
For as long as the recruitment industry has been around, we've heard that new technologies will cause the demise of the recruiter. From job boards to VMS to LinkedIn, you've been told over and over again that these new technologies will make all recruiters redundant. Jeff noted that, while they've certainly "changed the way we work, they haven't been our demise."
The latest technology to emerge that threatens the role of the recruiter are robots. Robots can do tasks faster, better, at scale without fatigue, and with fewer mistakes, so they'll surely be the end of the industry, right?
The answer is a resounding no!
Jeff highlighted that the Power of People allows us to "forge ahead, grow, and continue building great recruitment businesses" as new technologies cause disruptions and we must continue to adapt to overcome these challenges to the industry.
Technology is Here to Stay
After Jeff explored the past, he delved into the key trends we expect to see in the next 10 years and one thing is for sure: technology is here to stay. We are embracing technology more than ever in our personal lives, with assistants such as 'Siri' and 'Alexa' common features in and around our homes. These innovations present a new privacy issue for candidates and clients alike, so as we look to the future, we must also utilise technology to navigate these challenges.
We've seen the growth of online staffing platforms like Upwork over the last couple years and Jeff predicts their influence will continue to expand. It may not be disrupting the industry now but will be something recruiters will have to work with more in the future. Jeff urged the audience to think about "how you can access those new talent pools and integrate them into your business".
Self-service requests will have a similar effect as we move towards 2030. Self-service requests are already growing today, especially with millennials, and with the prevalence of talent shortages, it will only continue to grow in demand. To get ahead of the curve, Jeff says, "start to look at the area's clients and candidates will want to have self-service" today so you can start implementing those types of technologies ahead of your competition.
Get ahead by utilising AI and automation now. We know it won't replace the roles of the recruiter, but it will certainly help you as a recruiter over the next 10 years. By using current technology already available, such as Herefish, recruiters are able to reduce repetitive tasks giving them more time to focus on building relationships with clients and candidates.
Differentiate Your Agency
The future holds many mysteries, so Jeff posed the question "what advice would my future self give me if they were here today?'. Jeff noted that regulations are a part of the business environment, so you should see them as an opportunity. "Don't pretend it doesn't exist," he said. Instead, make sure you're a front runner, get ahead of the change, and embrace the process so you can give your candidates a better experience. 
Lives are changing and so is the way we do business, so the way we interact with others has to change, too. We no longer have to pick up the phone to communicate; there are a hundred different platforms we can use digitally. We should be thinking how to generate inbound activities so candidates reach out to you and you can kick off the relationship on the right foot. By not pestering candidates with call after call and having them proactively reach out to you, you can build a stronger relationship from the start.
Exploring new technologies will become everyone's job in an organisation, not just a task for the CTO or the IT department. Jeff recommends exploring new technologies at least every 6 months or you run the risk of falling behind on innovations. Embracing technologies will be a key differentiator for your agency.
---
Want to see more about the day at Engage Sydney 2020? Check out these highlights or subscribe to our blog to get the latest events news straight to your inbox.

Subscribe to the Recruitment Blog
Subscribe for trends, tips, and insights delivered straight to your inbox.