Volatile Australian Economy Drives Recruitment Businesses to Improve Efficiency
The Australian economy has been in a state of flux recently, with many economists claiming that a second recession is a real possibility in the foreseeable future. Capex fell 4.4% in the first quarter of 2015, directly and negatively affecting job growth and retention. Australian recruitment companies contribute a whopping $11 billion (AUS) to the economy every year, and although the industry is forecasted to grow 0.9% in this calendar year, keen-eyed players are becoming increasingly wary of economic instability.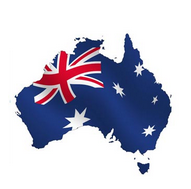 With lowered interest rates spurring explosive investment in real estate, a continually high cost of living, and the dramatic decline within the mining and manufacturing sector, many hardworking Australians are bunkering down and favoring stability rather than seeking new employment opportunities. As a result, finding quality candidates and keeping expenses under control will be two key priorities for Australian recruitment businesses looking to stay afloat and turn a profit. So, how can Australian recruitment companies improve employee efficiency and drive revenue?
Well, your software solution plays a larger role in this effort than you might have thought. Here are four tips to maximise its effectiveness:
1. Use Only One System
Many companies use multiple systems to handle their daily tasks, making multiple data entries per candidate and quite literally double-handling all of their administrative work. Not only is this a huge waste of time, it also increases the chance of human error. By using a comprehensive system like Bullhorn, recruiters who were previously navigating across multiple systems can save up to 20 minutes per candidate entry and really turbo-charge their productivity.
2. Integrate Applications
Recruiters currently use multiple applications throughout the recruitment life-cycle, so why not save time and integrate them all into your recruitment CRM? From segmenting email lists and sending email campaigns to multi-posting on job boards and recording calls, the Bullhorn Marketplace enables recruiters to do all this from one location. It's the ultimate time saver.
3. Speed up Onboarding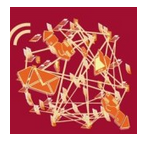 Australia now has the second-highest percentage of temp workers anywhere in the world, with 3.8% of the total working population employed on a temporary basis. This is an incredibly lucrative but potentially admin-heavy aspect of recruitment, so time savings within onboarding can produce real, quantifiable cost savings. By automating the process of onboarding, contractors could see recruiters spending more time placing candidates and less time filling in monotonous forms and performing other admin-heavy tasks.
Bullhorn Onboarding is designed to improve the contractor experience and provide operational efficiencies in the back office.  It enables consultants to automatically populate placement data, including contractors' names and addresses, and provides a secure login to a portal for easy completion of documents and for candidates' electronic signatures. All document progress is tracked online, and electronic reminders ensure that paperwork is completed in a timely fashion so that your recruiters don't have to do it themselves.
4. Go Mobile
Today's workplace needs to be flexible and, most importantly, mobile, but for no industry is this more true than for recruitment. Recruiters are constantly out of the office meeting new candidates and clients, and it's vitally important that they have access to their candidate and placement data while on-the-go. By using a cloud-based recruitment CRM, recruiters can access and update both their client and candidate data anywhere and at any time, meaning time out of the office is no longer wasted.
For more information or to receive a personalised demonstration of any of Bullhorn's offerings, please feel free to get in touch.
Alternatively, if you would like more information on recruitment industry trends, take a look at our recent free publication: Making Headway: The 2015 APAC Recruitment Industry Trends Report
Subscribe to the Recruitment Blog
Subscribe for trends, tips, and insights delivered straight to your inbox.