What Inspired Me to Launch Bullhorn Live Sydney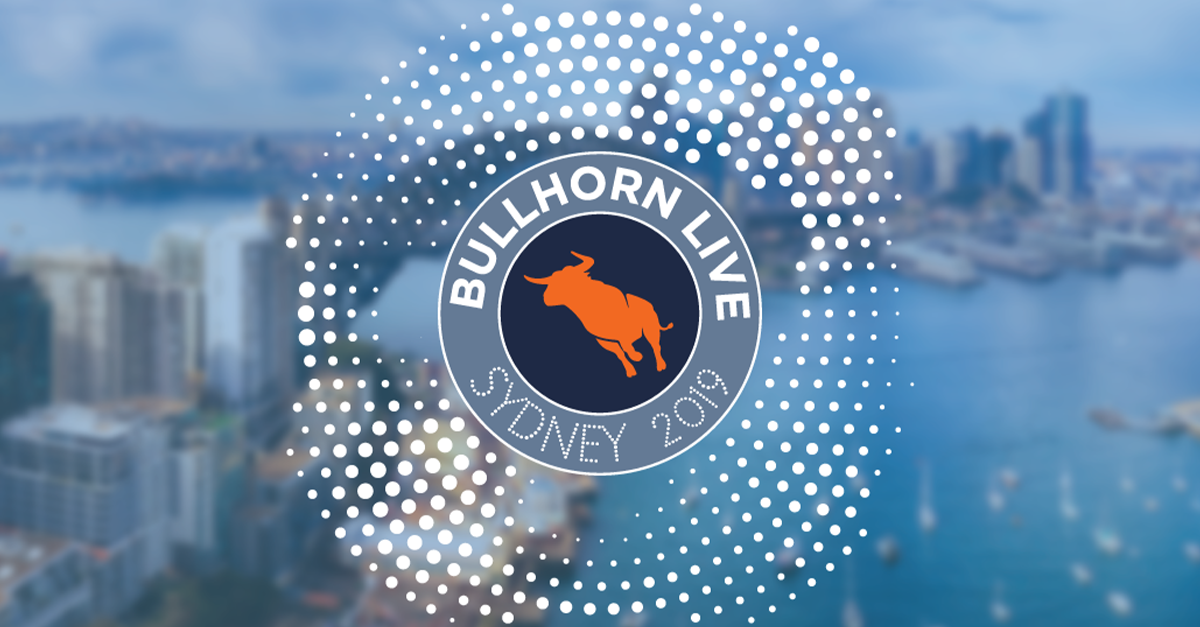 It's not often you find out on the first day of your new job you get to fly to London. Why was I there? Because I was given the opportunity to attend Engage London, Europe's biggest recruitment conference, produced by my new company Bullhorn. Previously, having worked for a business that specialised in running conferences, I was rather intrigued and also slightly sceptical to see what level of a quality conference a "tech business" could produce. First day in, it was fair to say… I was more than impressed!
The calibre of speakers and sessions were next-level. A combination of Bullhorn tech-focused content and broader industry topics meant there was something there for everyone. There were also fantastic networking opportunities and a seamless integration of marketplace partners throughout the event. I was so impressed by the event, I raised the question pretty quickly, why weren't we running an event like this in Sydney?
It's not a secret that the recruitment market is currently at an all-time high in Australia. The unemployment rate is at its lowest point in five years despite concerns about the current economy. Each year Bullhorn surveys recruitment professionals from around Australia and we found a majority of Australian recruitment professionals expected an increase in hiring needs in 2018, and they were right. Let's not forget about the opportunities for increased automation in Australia as technology continues to advance at a lightning pace.
With the recruitment industry ever-evolving, it's time recruitment professionals around APAC got the opportunity to get together at a premier recruitment event to network, learn and get actionable tips on best practices about the industry. As you can imagine, I am very excited to announce the launch of Bullhorn Live Sydney 2019, Bullhorn's first recruitment conference in APAC.

During the full day event, we'll offer exceptional recruitment-focused content for your agency – leaders and consultants alike.
So, what can you expect at Bullhorn Live Sydney?
Exclusive content by recruitment experts and the Bullhorn team
Info-packed sessions on the latest recruitment trends
Networking opportunities with industries best and brightest
Access to Bullhorn product experts to get answers to all your questions
Stay tuned over the next few months for speaker announcements and the full agenda. We look forward to seeing you in May 2019!
---
Join us at the first ever Bullhorn Live Sydney to see what lies ahead for the recruitment industry and recruitment technology today. Register Here!

Subscribe to the Recruitment Blog
Subscribe for trends, tips, and insights delivered straight to your inbox.