Women in Leadership Breakfast at Bullhorn Live Sydney Recap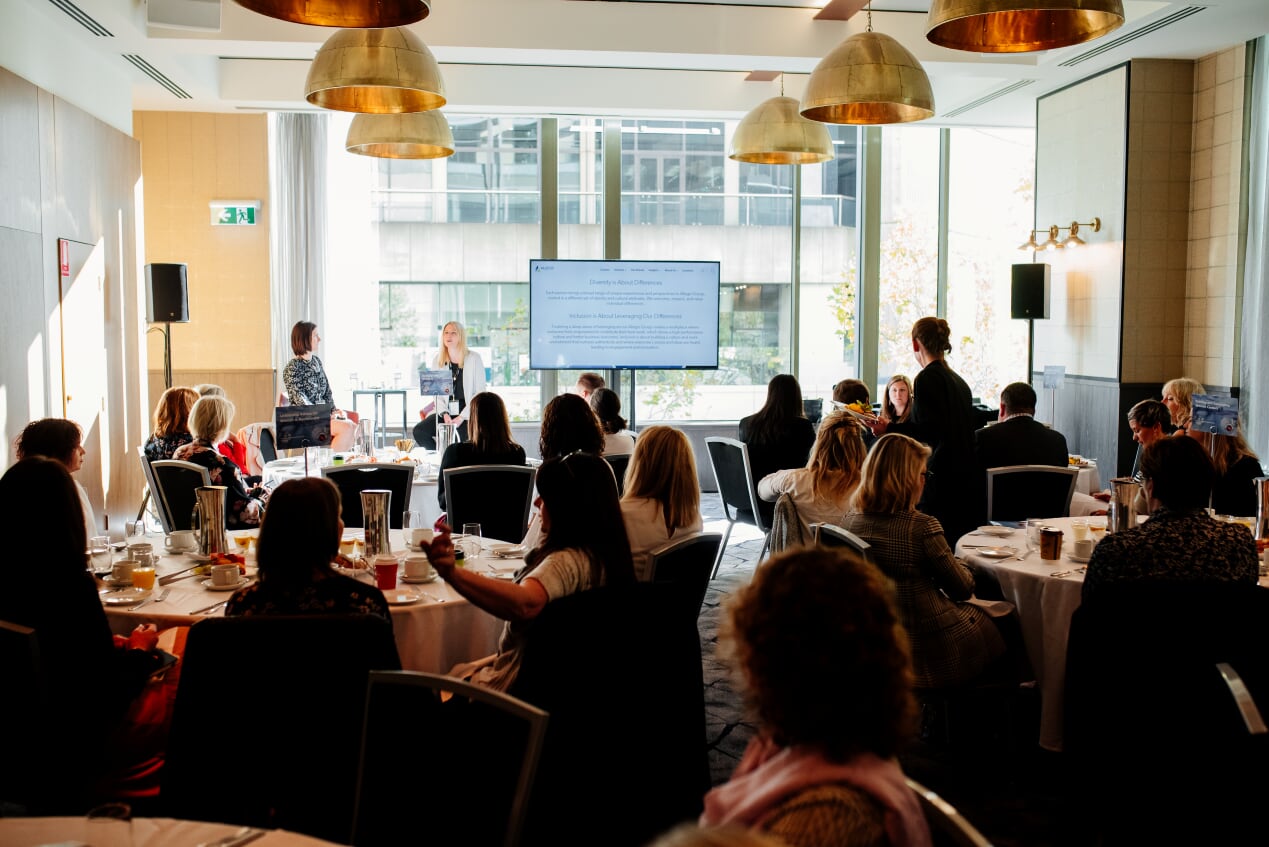 To kick-start a fantastic day at Bullhorn Live Sydney, we had over fifty recruitment pros join us at the Women in Leadership Breakfast. Some of the topics discussed included training and developing female leaders, overcoming imposter syndrome and flexibility in the workplace. Missed a seat at this breakfast? Don't worry—we've got a full recap for you below:
Mentorship Matters
In a short Q&A led by Bullhorn's Leah McKelvey with Abbie Morris, Director, Organisational Development at Allegis Group, Abbie highlighted the importance of mentorship in her career. Her mentor was there to not only help her learn in the role she was in but also gave her the confidence to grow in it. She encouraged the audience to seek out a mentor who would be similarly supportive.
"Mentorship is hugely important and the diversity in Australia means women can find a person that they can really relate to, in order to guide them," says Abbie. Putting this into practice at Allegis Group, Abbie has created working groups in the company. This allows the groups to openly share ideas and in turn gives women a larger voice in their work by sharing their projects and what they want to do openly.
Roundtable Discussion Key Takeaways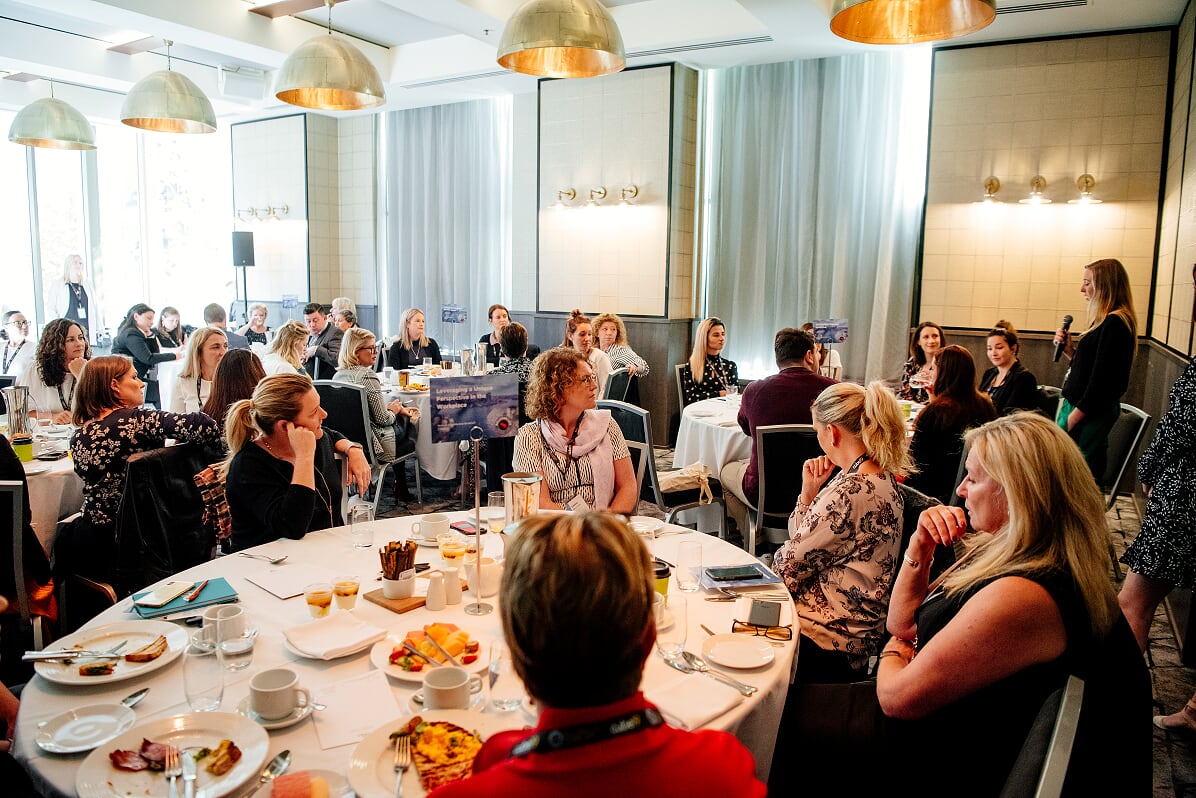 There were 6 key topics discussed during the roundtables following the Q&A; here are the highlights:
Imposter Syndrome, often found among women, is "a term to describe the psychological experience of feeling like you don't deserve your success." A common feature of the syndrome is to internalise things, turning an issue into a bigger beast. In order to overcome this, recruiters at this table agreed you need to externalise your thoughts and don't be afraid to ask questions. As the old saying goes 'you don't know what you don't know'. They agreed with Abbie's sentiment in the benefits of finding a mentor as a guide, especially as you start your career.
In training and developing female leaders, recruitment pros identified the difference in how men and women respond to the competitive nature of recruitment and therefore the need for individual training programs. It's not a matter of providing female-specific courses, but more about creating programs that facilitate the needs of the individual person. By providing individualised training, it allows recruiters to focus on what they want to achieve as a leader as they progress in their careers.
The recruitment pros agreed you don't have to be a manager to be a leader. In order to be a good leader you need to be self-aware, authentic and have consistent communication with those around you. A good leader will be fair, working within their own values first while embracing advice and feedback from all sources. Having this approach makes you mindful to everyone, encouraging trust within not only your team but the wider business. Recruitment pros agreed leaders at the executive level should try to foster a 'culture of transparency', allowing individuals to have the space to be vulnerable when needed.
One of the main questions still being asked of women is 'when are you planning to have children?' or 'when are you starting a family?'. The participants in this roundtable agreed that there's still some work to do to change these types of conversations. They found women in leadership are generally harder on other women below them, often forgetting their own experiences in trying to grow their careers.
Another hot topic discussed was flexibility in the workplace. Recruiters agreed offering flexibility is no longer seen as an entitlement, it's just a part of the DNA of work in Australia and New Zealand. Even so, it's important to create psychological safety in your teams. With the focus of flexibility still largely on female workers, leaders must reassure team members needing flexibility are free to do so, without fear of repercussions or punishment.
---
Looking for more highlights from Bullhorn Live Sydney? Check out our full recap of the day here.

Subscribe to the Recruitment Blog
Subscribe for trends, tips, and insights delivered straight to your inbox.