Creating a Platform for Discussion: Meet These Incredible Recruitment Leaders during the Women in Leadership Breakfast at Bullhorn Live Sydney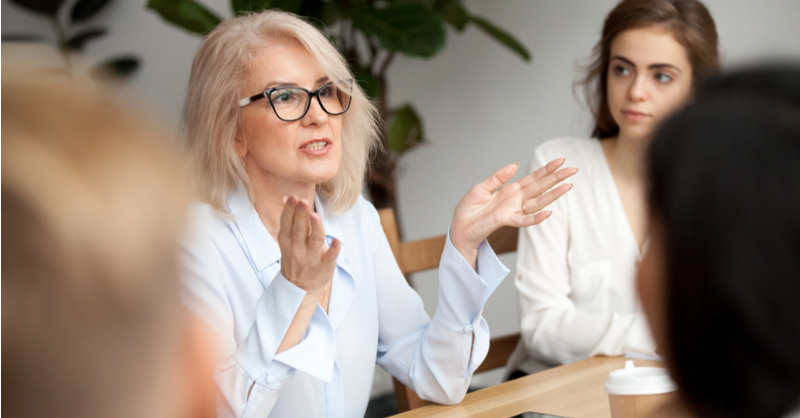 At Bullhorn Live Sydney, we're excited to bring you a full day of best practices, expert insights and new innovations, all of which will provide you with actionable insights for yourself and your agency.
Our Women in Leadership Breakfast to kick-start the conference (for registered attendees only) is a prime example of what's in store for the day: candid conversations with an eye towards continuous improvement. Leah McKelvey, VP of Global Enterprise Strategy & Operations at Bullhorn, will set the tone for the session in a short Q&A with Abbie Morris, Director of Organisational Development at Allegis Group, about some of the experiences of her team and how they've focused on enabling their current and future leaders at Allegis Group across APAC. This Q&A will be followed by roundtable discussions on some of the unique challenges and opportunities often faced by women in recruitment, with strategies and tactics to navigate.
Leah shared more about why she's excited to host this discussion alongside Abbie: "When talking to women at all levels in recruitment around the world, it's been encouraging to see the commitment and passion that these leaders have to create opportunities for people both internally and externally. However, it's also an unfortunate reality that there is often a perceived lack of opportunity within their own careers to grow to the C-suite or board level within many organisations from even the most tenured women in recruitment. However, it's been exciting to see the focus and energy being put into addressing this gap globally with efforts like specific learning and development programs that are often custom to women in recruitment who often face unique challenges as they grow within their career.
Allegis Group is known for their commitment to developing their teams – and that extends to diversity and inclusion as well. One aspect that I love from conversations with members of their organisational development team on this topic is that they also see it as a work in progress and recognise that there is more to do with this important initiative. This was highlighted by Abbie's peer in EMEA, Emily Swanborough, on a Recruitment Innovation Exchange podcast on the topic, and echoed by Abbie as well when asking her to share her experiences with this great group of Bullhorn Live attendees. I'm thrilled to have Abbie involved to share similar questions at this breakfast as to why she's driving this initiative within the APAC region for Allegis Group and lessons she's learned that can help us all move towards a more inclusive and representative industry at all levels."
Meet the Experts at the Women in Leadership Breakfast
We asked our industry leaders who will be moderating table discussions after the Q&A to share some of the topics they often see or have faced personally in recruitment. They explore issues from imposter syndrome to a lack of confidence when asking for a promotion or compensation increase. Here's who they are and what they have to say.
Julie Mills, Managing Director of APSCo , is referenced by her peers as a leader who delivers on the promise of workplace flexibility and innovative engagement solutions. Julie is very passionate about overcoming the challenges facing women in recruitment; "Having been in the workforce for 45 years as a woman and, in most of those years, as a leader, I love the challenge of these conversations as there are now as many pathways and initiatives for leadership as there are available roles in the workplace. Because of my longevity, I love to bring the history to the table and mirror the women in leadership conversation of today against the women in traditional male dominated roles such as in the armed forces or medicine– representing the many roles that were not available to women when I first left university. That we can discuss women in leadership shows just how far we have come – women as recruitment leaders is by example – and this session is exactly that!"
Sinead has led Lotus People from strength to strength since co-founding the business at the age of 27. 'Imposter syndrome' for women within the workplace is a topic Sinead feels needs to be addressed and finds it highly relatable; "Out of all of the relevant and necessary topics that we can speak about as women in recruitment, imposter syndrome is one that particularly resonates with me. Since starting Lotus People at age 27, I have met and worked with so many impressive and successful women and I am always taken aback when I hear that the vast majority feel like they either don't deserve to be where they are or they feel like they're going to be exposed for not really knowing what they're doing. Starting Lotus at a young age, this is something I've struggled with but I believe it can be overcome and that confidence, self assurance and personal empowerment can be developed."
Vanessa Meikle, Healthcare Professionals Group
Vanessa is the Director of the leading Australian healthcare recruitment consultancy, Healthcare Professionals Group. Vanessa strongly believes that the influences and advice given to you throughout your career will help shape you as a leader.
"Leadership is part of every aspect of your life. Where you are today as a person is because of the influences of the leaders throughout your life. Good and bad leadership can make a significant difference and can impact how you behave, perceive things and make decisions personally and professionally.
I take my role as a leader seriously knowing I can positively impact a person. To make sure I have a well-rounded view on what good leadership is I seek advice from different genders, cultures and generations. I watch, take things in and use daily life as an opportunity to learn. When I realised the impact good leadership had, not only on commercial outcomes, but also on how people lived their lives I made a conscious point to learn and listen to advice to influence my approach as a leader."
Laura is the creator of HopesConsult, an independent boutique training consultancy offering the very best in recruitment training in Sydney. Laura says, "as a recruitment trainer, one fundamental difference I've noticed between the females and males I train is how they respond to rejection in the recruitment process and more specifically, business development driven activities. The women I train are naturally more emotionally driven, and so this career can inevitably start to take a toll on their own self esteem and confidence. The way I work with women is extremely different to how I work with men and I'm a firm believer that we need to adjust our training style for both sexes to get the most out of their careers.
With 76% of our attendees working in businesses that do not offer female/specific training, I'm passionate about honouring this for the females in our industry, and finding new innovative ways to support their growth and development."
Natalie is an advocate for female leadership, flexibility in the workplace, and also the broader cultural influences that shape gender roles. She says, "I am passionate about challenging traditional work structures. It's 2019, and part-time work is still the option many women choose when they return to work from parental leave and yet most find themselves producing full-time outcomes for a lesser salary.
I can't tell you how many times I have had my female friends tell me they think they are failing – failing at work, failing at home and just not coping with the "balancing act" that they have been told they should be able to manage.
The reality is that most people have families and work that they need to manage and if we agree that men and women should get the same chance to have a fulfilling professional life, it stands to reason that both should contribute equally to the family unit. That means flexibility for all; not one person. I would love to see changes that support women AND men working in an outcomes focused model in the future."
So there you have it – the Women in Leadership Breakfast is all set to inspire you to think about the role of women in recruitment. If you haven't registered for this breakfast, spots are filled, but don't worry, we'll share the amazing insights that come out of this discussion. If you are interested in attending future Women in Leadership events in APAC, email eventsapac@bullhorn.com to let us know.
---
If you haven't had a chance already, check out the Bullhorn Live Sydney 2019 Full Agenda and see what else is in store for the day.

Subscribe to the Recruitment Blog
Subscribe for trends, tips, and insights delivered straight to your inbox.