You're Invited to Engage Sydney 2023!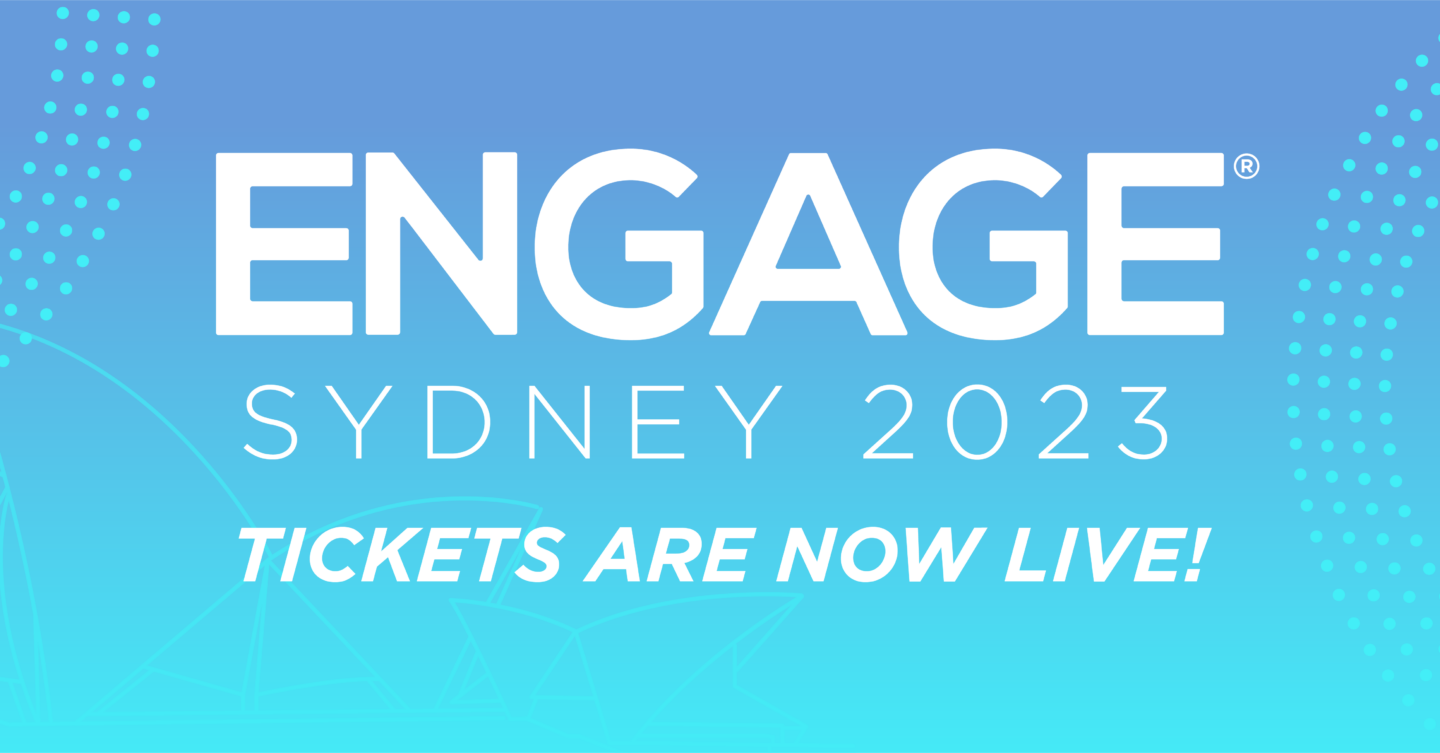 After a successful in-person Engage Sydney in May, we're excited to launch Engage Sydney 2023! Engage will be back on Wednesday 1st March 2023 to bring our Australian recruitment community together once again, and you're invited!
The room was buzzing in May as we all remembered what it was like to be in person at a large event. With close to 400 recruitment professionals reconnecting and learning, it was definitely a day to remember. Engage Boston was also run in person earlier this year, and with over 1,000 attendees, we can say it was a huge success. The final piece of our premier recruiting conference series in 2022 is our London Engage event on 8th November.
We're looking forward to continuing the Bullhorn Engage buzz in Australia and meeting in person to start 2023 off with a bang.
Bullhorn Engage is about bringing our recruitment community together to learn from each other, learn from industry experts, and understand best practices in today's recruitment world. In a jam-packed one-day agenda, you'll join hundreds of recruitment professionals to learn, engage, knowledge-share, and celebrate.
Purchase Super Early Bird Ticket Here
What can you expect from Engage 2023?
Immerse yourself in key industry trends – learn from keynote speakers, agency peers and industry experts. You'll walk away with actionable ideas for your business.
Explore technology innovation and best practices – if you're looking for ideas on how to make the most of Bullhorn, you can meet with our local team, including Customer Success, Trainers, and Support, to receive individualised technical guidance.
Hear from Bullhorn leaders and product experts – you'll learn Bullhorn best practices to make the best decisions to grow your business and get the most from your technology stack.
Meet your Bullhorn Marketplace partners – learn how to better utilise your current ecosystem or learn from new partners about how to address the unique challenges of your business.
Make new connections and reconnect with old connections – reunite with old friends, make new friends, and enjoy the amazing energy that an in-person conference brings.
Have fun – how often does your team spend the day together away from their computers? Learn, socialise, and connect together at this one-day unmissable event.
Here is a recap of Engage Sydney 2022; check out what you might be in for in March 2023.
Whether you're looking for industry trends, technology insights, inspiration from your peers and colleagues, or the opportunity to elevate your Bullhorn platform to the next level, Engage Sydney 2023 has everything you're looking for.
Engage is a one-of-a-kind event, and we hope you will join us in 2023 for an unforgettable experience!
Learn more and purchase your tickets today.
Subscribe to the Recruitment Blog
Subscribe for trends, tips, and insights delivered straight to your inbox.