Chatbots Automate Conversations; Not Candidate Experience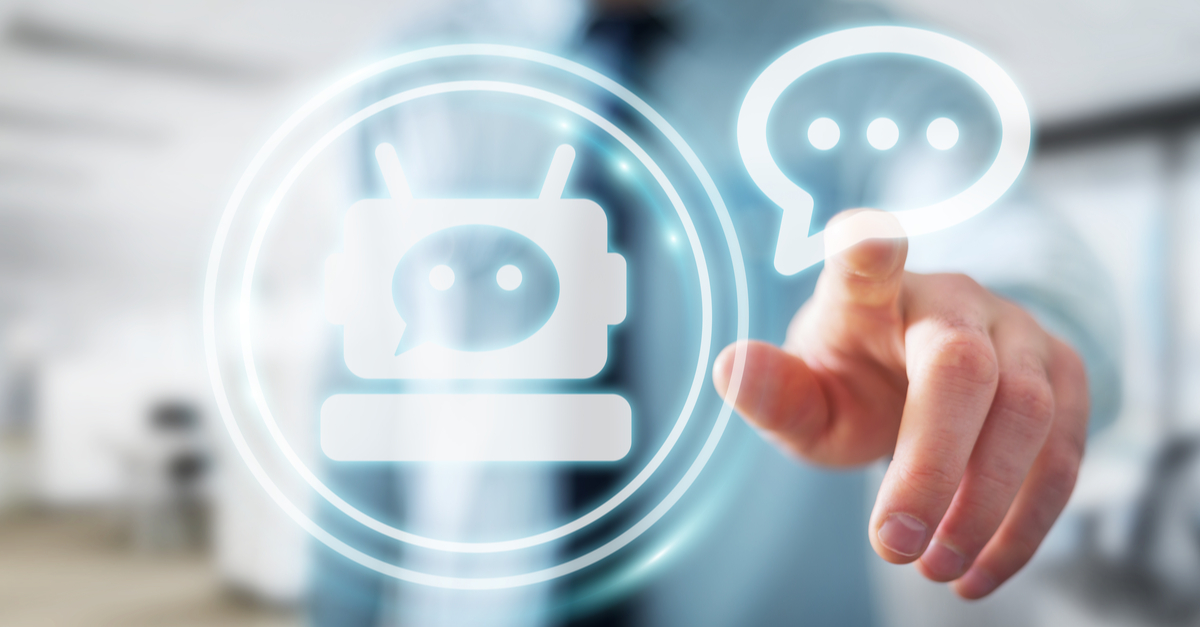 In the world of recruitment, we need to be first and we need to be fast. We're recruiting in a candidate-driven market that isn't changing anytime soon, meaning candidates have more options and have greater control over their own recruitment process. As recruiters and employers, this means we need to work quickly to get to the best candidates first.
In this recruitment environment, AI and automation are playing a more elevated role than ever before. As studies reveal that a great candidate experience and better engagement systematically increase hire retention and quality of hire, chatbots have become in increasingly high demand.
But despite this increased use of chatbots, many are finding that they aren't actually helping candidate experience.
Human Interaction is Important
Often, chatbots merely act as an automated pre-screening form which blocks a candidate from interacting with a recruiter and thus, defeats the purpose of why candidates want to chat with the recruiter. Chatbots may act like human recruiters, but they are missing a key factor in achieving a great candidate experience: humanity. Customer service and e-commerce may be completely dominated by live chat and chatbots, but , 83% of consumers still say they prefer dealing with human beings for customer service, according to a survey conducted by Accenture.
The truth is that candidates may be utilising a chat feature for quick response times, but they're still more interested in connecting with a human being than a bot. Despite these seemingly disparate ideas, we can leverage technology to facilitate an interaction that satisfies both desires.
Bots Don't Have All the Answers that the Recruiter Does
According to research conducted by LinkedIn, nearly 4 in 5 candidates (78%) say the overall candidate experience they receive is an indicator of how a company values its people.
Here at FlashRecruit, we constantly hear potential buyers looking for chatbots to take the place of their recruiters, but it's clearly not solving the whole problem. Chatbots can help drive efficiency with some automated screening, but that's only one piece of the puzzle.
Dialogue Holes
Along with benefits of engaging multiple candidates at once and faster response times, chatbots can be programmed with dialogue and conversational cues to engage the candidate and help them navigate to the right spot of the career site. The programming is very simple, but so is the extent of their dialogue. In a recent FlashRecruit blog post, we illustrated a common conversation problem that chatbots have in the world of recruitment and how the technology isn't advanced enough (yet) to meet the needs of candidates without the help of a live recruiter picking up the conversation. As we all know, some candidate questions will always require the "human touch".
Losing the Left Field Candidates
"I know he doesn't quite fit the spec, but he's had other experience that you're going to love!"
Great recruiters aren't just looking for candidates who fit the exact requirements. They're looking for candidates with different skills and experience profiles that can be just as successful in the position as those qualified: the left field candidate. This is a type of candidate whose resume would never pass through a chatbot because they don't quite fit the requirements the chatbot is programmed to screen. The ability to look at a left field candidate and provide a strong rationale for consideration is a huge reason why recruiting will always require the human element and can't be left to chatbots alone.
Building Relationships with Passive Candidates
The biggest source for candidates in this tight candidate-driven market is passive candidates already in the workforce. Most of the job seekers you'll encounter aren't actively looking; they're comfortable, but open to a conversation if a job is interesting. Building relationships with potential candidates is increasingly more important. People will always value a relationship and prefer to work with people they trust. It's as simple as having a conversation before presenting the recruitment pitch. A chatbot doesn't have that capacity to start conversations outside of what they're programmed to do, so they can't build a relationship with a candidate who's simply curious about a position.
How to Leverage Chatbots Effectively
Chatbots are needed in the recruitment space, but they're damaging the candidate experience if used without additional human interaction. FlashRecruit has built our live messaging tool with the candidate and recruiter in mind. Candidates want fast responses, and FlashRecruit has an intelligent screening bot that can be programmed for every chat bubble that appears on your website—whether it's on your main career site or on each job posting. The intelligent screening bot immediately engages with the candidate based on the questions set and sends the responses provided to the recruiter(s) attached to that chat. The recruiter can then accept the chat to answer the candidates questions or decline with an immediate response to the candidate to explain why they did not fit the bill for a continued conversation.
FlashRecruit clients have used this intelligent screening to keep candidates engaged until they can or want to answer the chat to engage with them. One client increased their total applicants by nearly 50% (49.46%) within a few months of integrating FlashRecruit.
Integrating Chat with Bullhorn
FlashRecruit is proud to be a Bullhorn Marketplace partner. With the Bullhorn integration, your candidates are automatically populated in Bullhorn post-chat to keep record of everything that was discussed in the chat as well as additional information that the intelligent screening bot took note of. For instance, if you programmed the bot to ask for a resume, the resume that was uploaded into the FlashRecruit platform is then sent to the profile created in Bullhorn. That candidate will then appear as a new candidate profile as well as be listed as an applicant for the position they inquired about with the click of a button.
ChatBots certainly play an important role in the recruiting process. The key is to understand where and how they fit within your business and process. On their own, there is the risk that you will negatively impact the candidate experience, but combining technology and the human touch is paramount. FlashRecruit was built as a proven balance between automation of chat and connecting candidates to the right recruiter; so candidates can get their questions answered and recruiters can streamline the recruitment process.
Subscribe to the Customer Blog
Subscribe for trends, tips, and insights delivered straight to your inbox.