How to Get More Value from Your Bullhorn ATS/CRM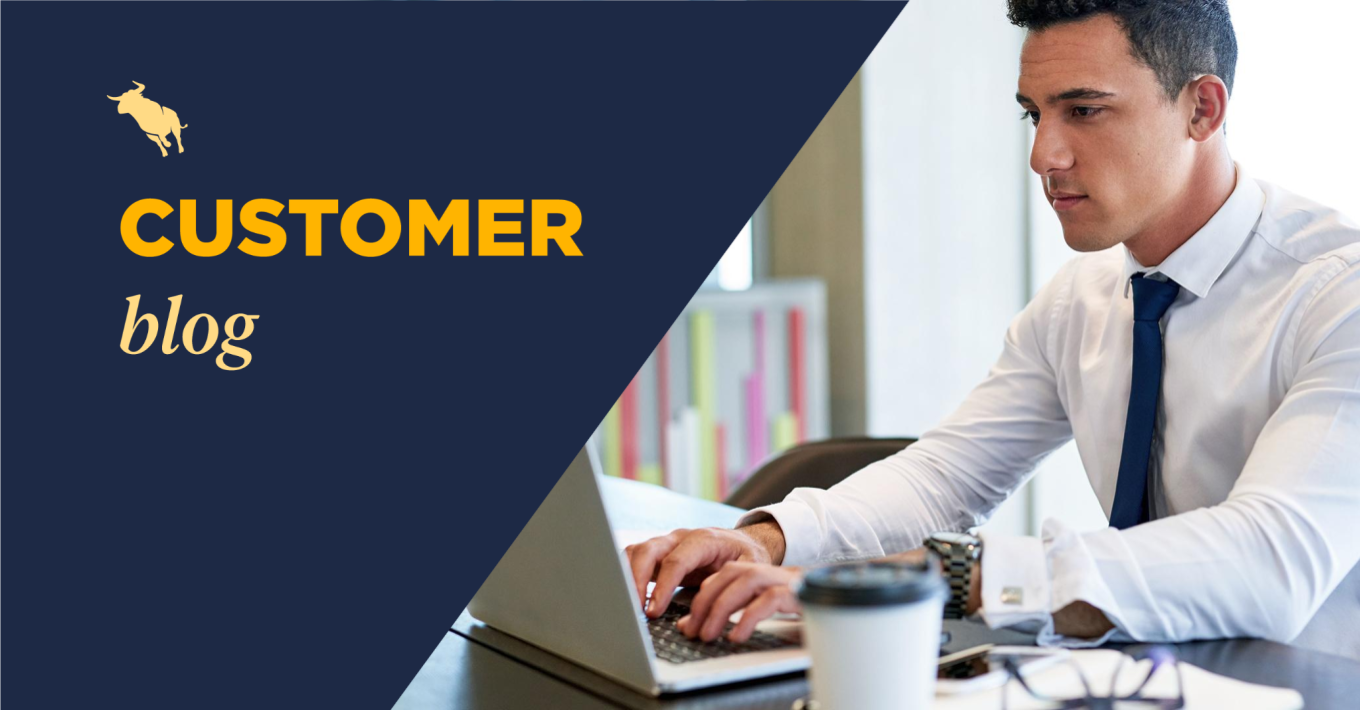 An ATS/CRM is one of the most powerful tools in a recruiter's toolbelt, but adopting one is only half the battle. Knowing how to best use your Bullhorn ATS/CRM is essential to generating more fees, commission, and profit, and maintaining a work-life balance for your team. 
The Bullhorn1st Approach
Effective use of your Bullhorn ATS/CRM can boost sales by 29% and productivity by 34%. But what does "effective use" look like?
Compiling a single source of truth is the practice of aggregating data from various sources to one accessible location and is essential for any organisation. With our Marketplace partners Barclay Jones' Bullhorn1st approach, recruiters use Bullhorn as their single source of truth and get the fullest value of Bullhorn possible—namely, by utilising the data within Bullhorn's ATS/CRM in shaping their decisions. The more recruiters put into Bullhorn, the more they get out of it. Plus, building a reliable database is the groundwork upon which your organisation can develop its digital transformation strategy and meet the moment in 2022.
Conquer the Candidate Shortage
It's no secret that we're in a candidate-short market; 46% of respondents of our Global Recruitment Insights & Data (GRID) Trends Report cited the talent shortage as their top challenge for 2022. Using a Bullhorn1st approach can empower your team to conquer this challenge.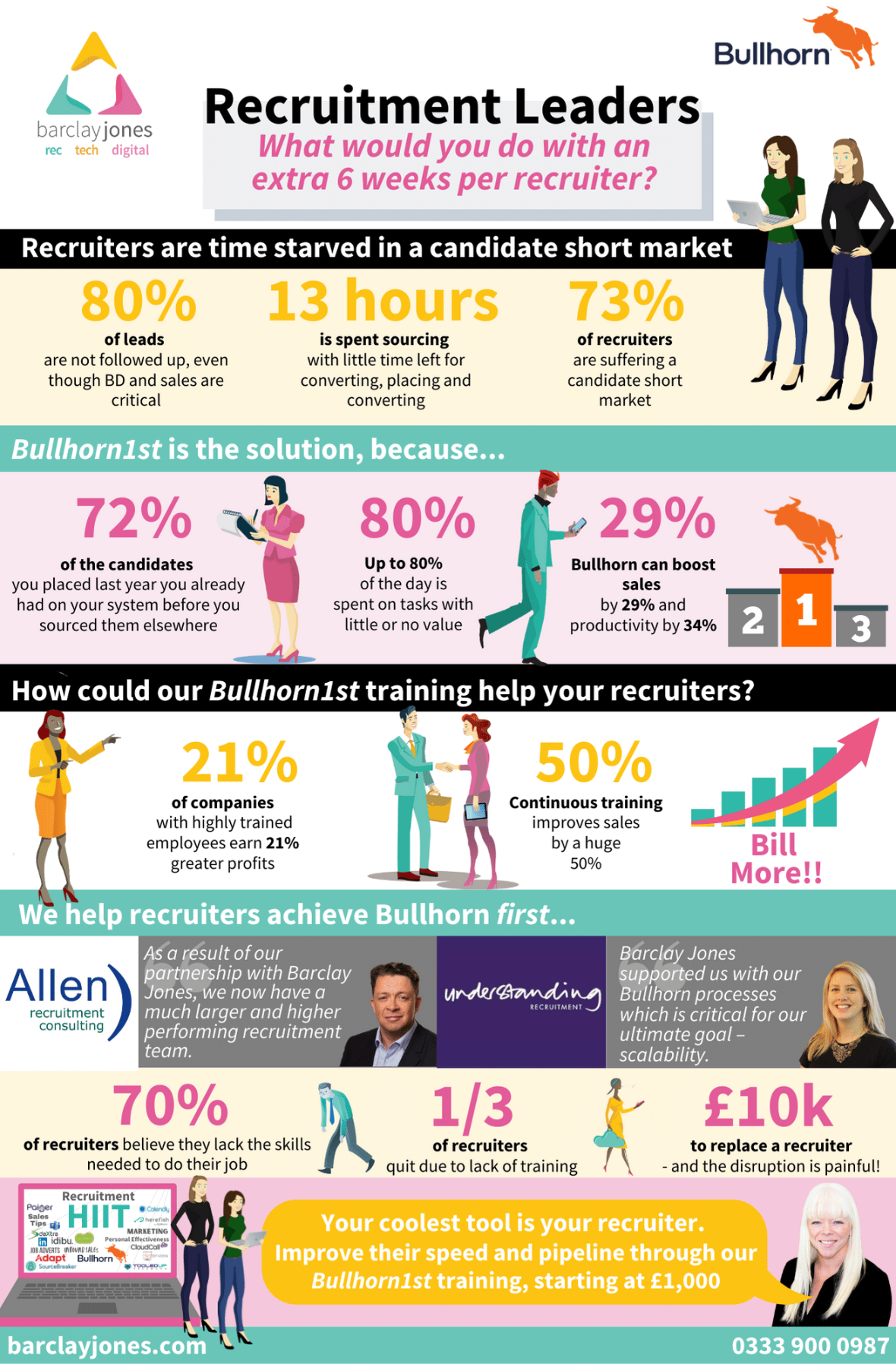 Clean Data and Generate ROI
To be as effective as they can be, recruiters need more phone time, reduced administrative tasks, and cleaner data. Using Bullhorn to its fullest advantage means focusing your recruiters on the tasks that will help you drive a sustainable recruitment business.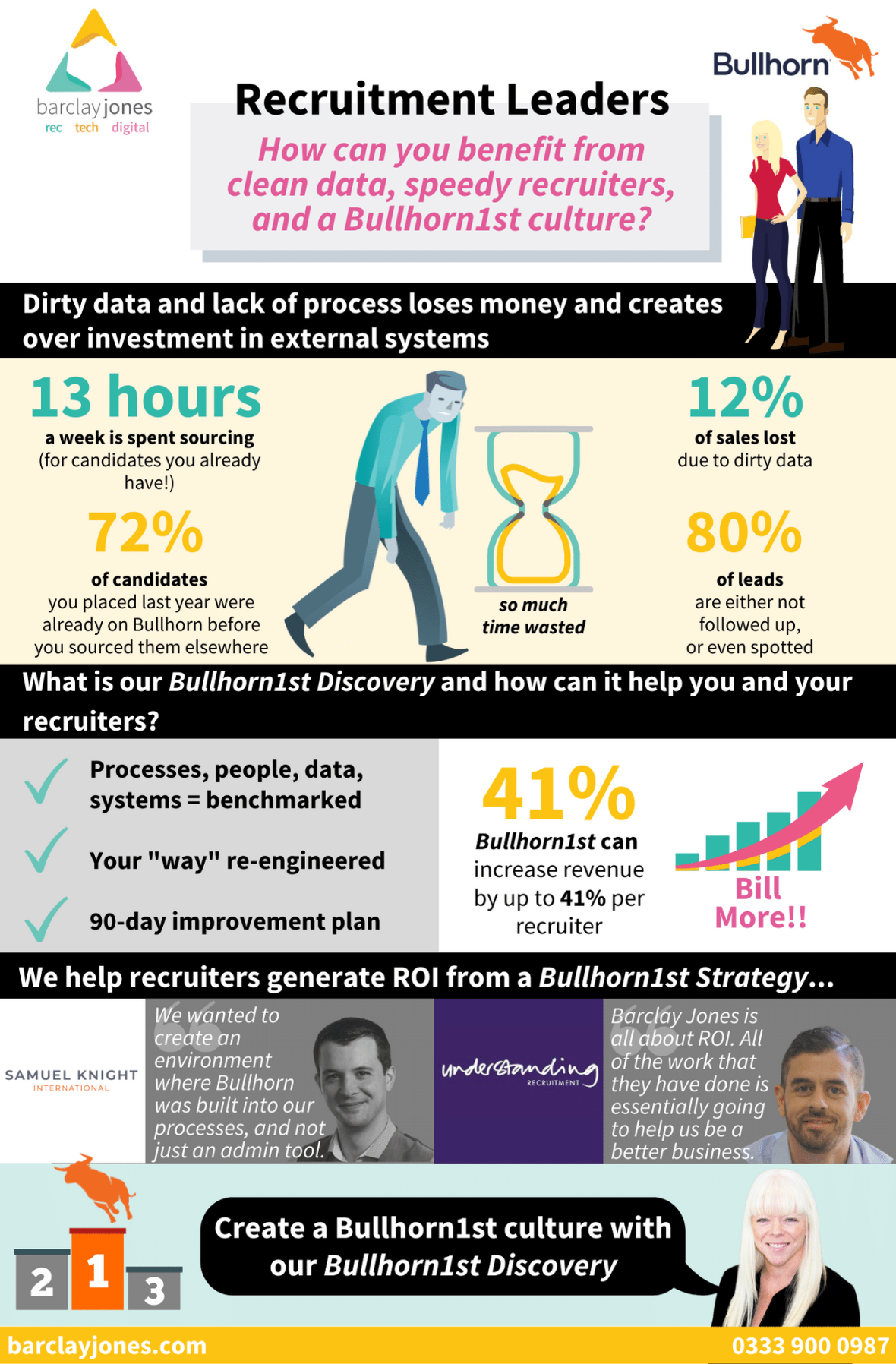 Barclay Jones' high-intensity interval training—Recruitment HIIT—helps recruiters source, convert quicker, and develop healthy pipelines, and recruitment marketers attract, engage, and retain candidates, clients, and colleagues.
Try Recruitment HIIT for seven days for free, download your Recruitment Training Playbook, or book a call to discuss Bullhorn Training.
Subscribe to the Customer Blog
Subscribe for trends, tips, and insights delivered straight to your inbox.