Connected Recruiting Webinar Series: Episode 2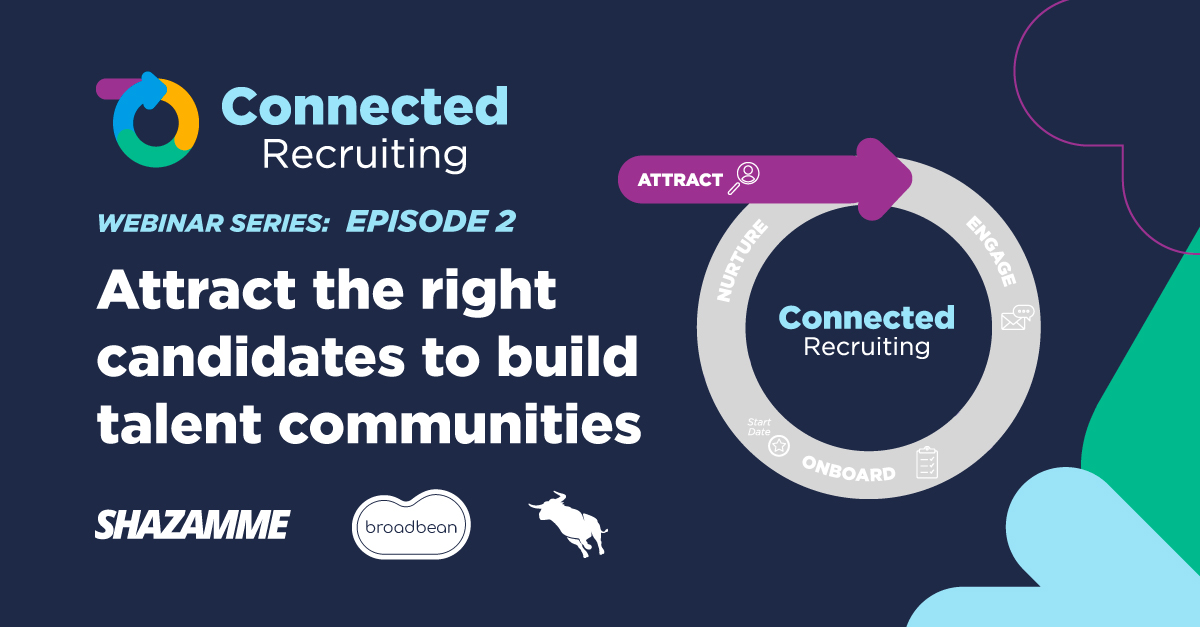 Connected Recruiting Episode 2 – Supercharge your business to attract and convert more talent
Connected Recruiting is a methodology that empowers agencies to create an ever-growing, consistently engaged talent pool while lowering their cost of talent acquisition.
In this episode, we were joined by Marketplace partners, Nicole Clarke, Co-founder at Shazamme and Joshua Rao, Sales Director at Broadbean. Together with Bullhorn they explored:
How to drive more candidates to your website and provide a better experience to candidates
Tactics on how to convert more candidates using smart technology
Best practices to building the ultimate funnel to attract more candidates
Note: This webinar is suitable for anyone in the recruitment industry. 
View all the other episodes in the series