Connected Recruiting Webinar Series: Episode 3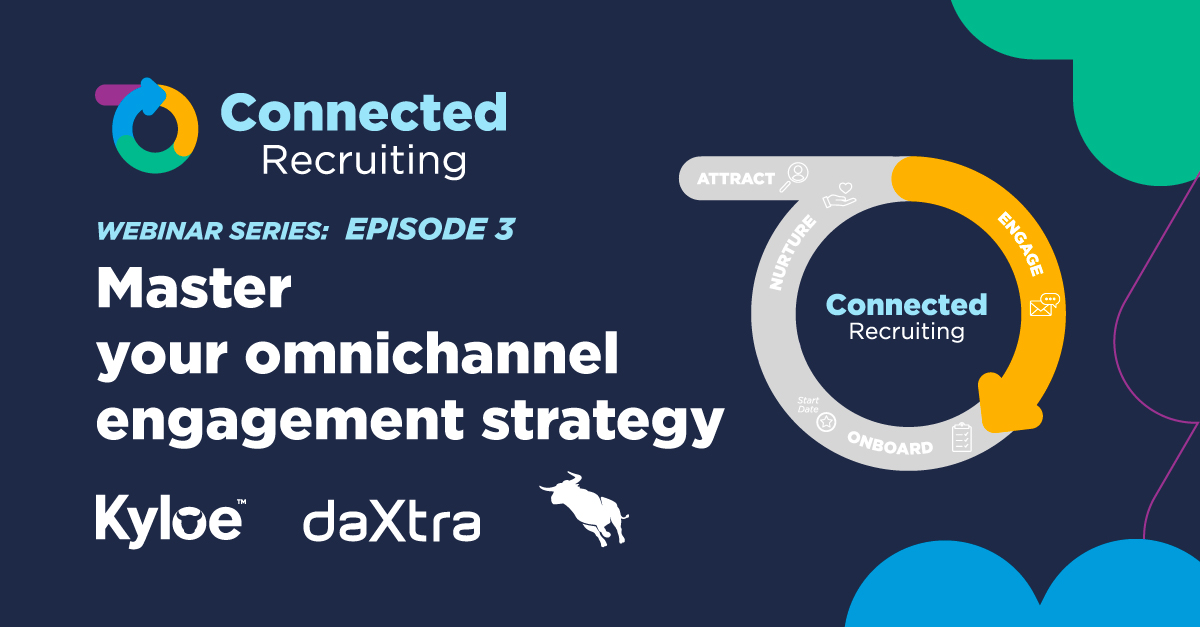 Connected Recruiting Episode 3 – Master your omnichannel engagement strategy
Connected Recruiting is a methodology that empowers agencies to create an ever-growing, consistently engaged talent pool while lowering their cost of talent acquisition.
In this episode, we were joined by Marketplace partners, Lee Whitaker, COO & CDPO at Kyloe Partners and Sergei Mak, Founding Partner at DaXtra Technologies. Together with Bullhorn they explored:
Importance of utilising automation tools to uncover the gaps in your engagement strategy
The role of recruiters in engaging talent within your database
Building talent communities through the recruiting process
Note: This webinar is suitable for anyone in the recruitment industry. 
View all the other episodes in the series