Connected Recruiting Webinar Series: Episode 5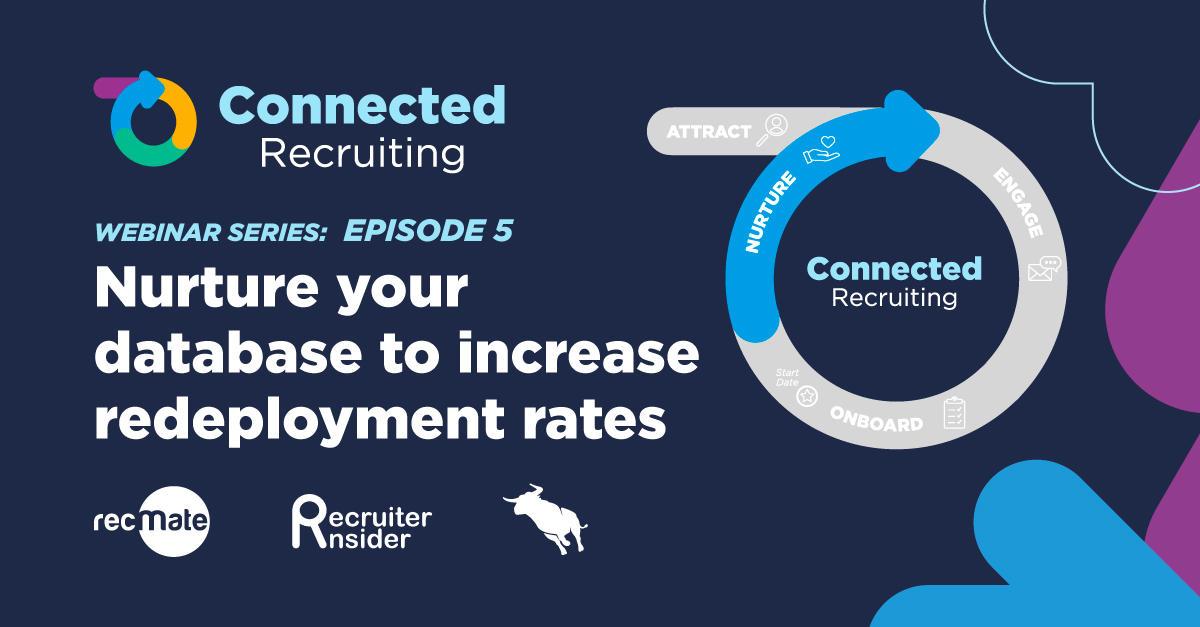 Connected Recruiting Episode 5 – Nurture your database to increase redeployment rates
Connected Recruiting is a methodology that empowers agencies to create an ever-growing, consistently engaged talent pool while lowering their cost of talent acquisition.
In this session, special guest panelists Andrew Rodger, CEO & Co-Founder at recMate and Justin Hillier, CEO & Founder of Recruiter Inside joined Bullhorn's Account Executive, Joshua McCole to share best practices on how to nurture a talent community with the existing candidates in your database.
During the session they dive into current challenges affecting candidates in the market, key recruitment metrics agencies should be tracking and strategies to build candidate loyalty to increase redeployment and referrals.
Note: This webinar is suitable for anyone in the recruitment industry. 
View all the other episodes in the series