Know Your Business
Use powerful ad hoc reporting to know your business inside and out.

Turn Data into Action
Leverage deep recruitment analytics and business insights from every dimension of your business.

Make Better Business Decisions Faster
Run reports on metrics that matter to your business in minutes.
Bullhorn Canvas allows me to explore my business in ways I couldn't before. With the ability to report on a wide range of data and build any type of report or visualisation, I have the flexibility necessary to uncover new insights that are important to my business...I can now see how our business is trending against historical data, industry standards, and future goals.


Heather Roberts
Strategic Alliances Manager, HealthCare Scouts, Inc.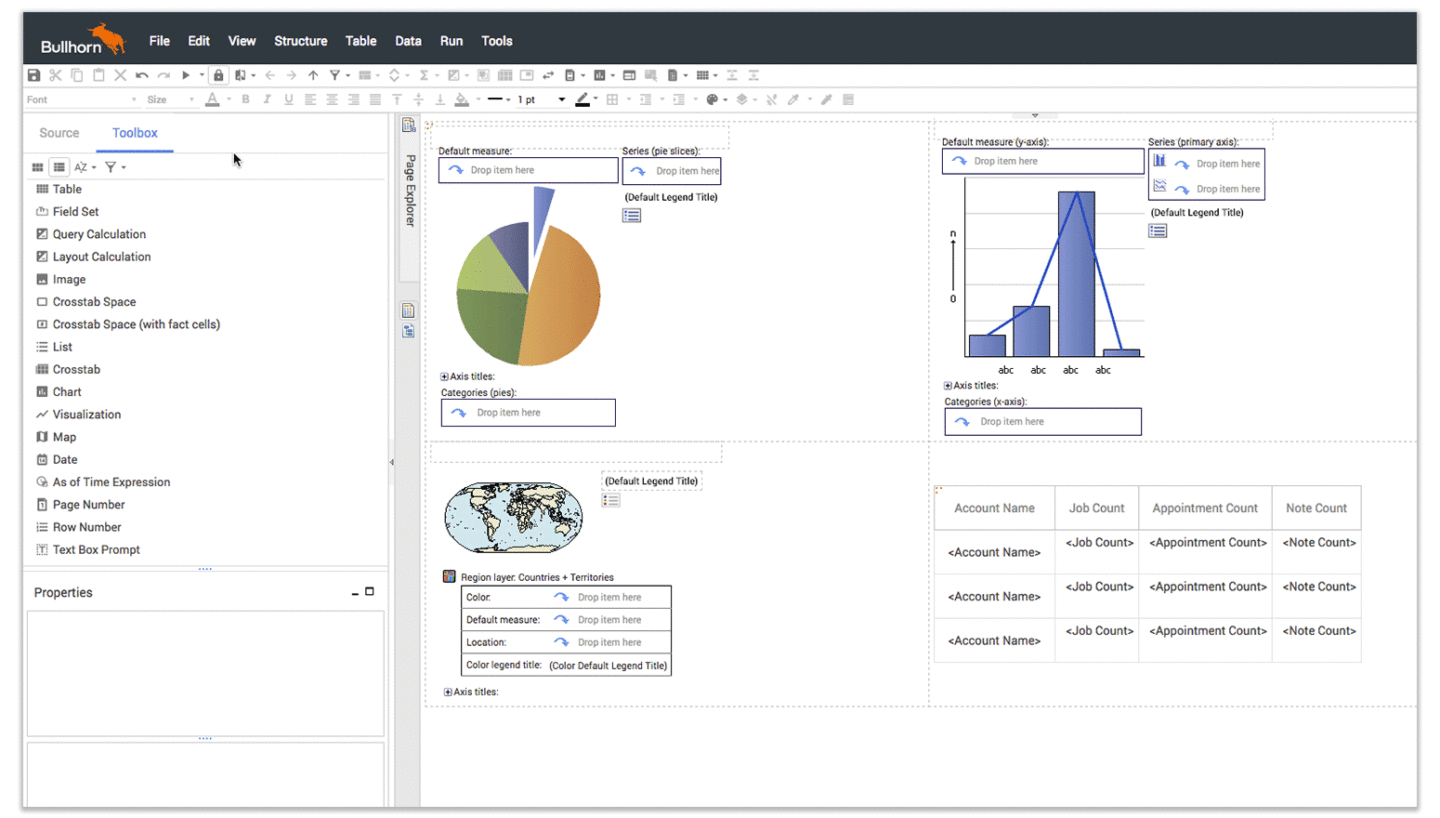 Bullhorn Canvas: Business Analytics Suite
Use powerful recruitment analytics to explore every dimension of your business
Build any report imaginable
With Bullhorn Canvas, you can build any type of report to uniquely understand your business.
Build lists of recruiter activities to see detailed employee performance by client
Create charts of historical margin trends to uncover under-performing investments
Use heatmaps to visualise sales performance across regions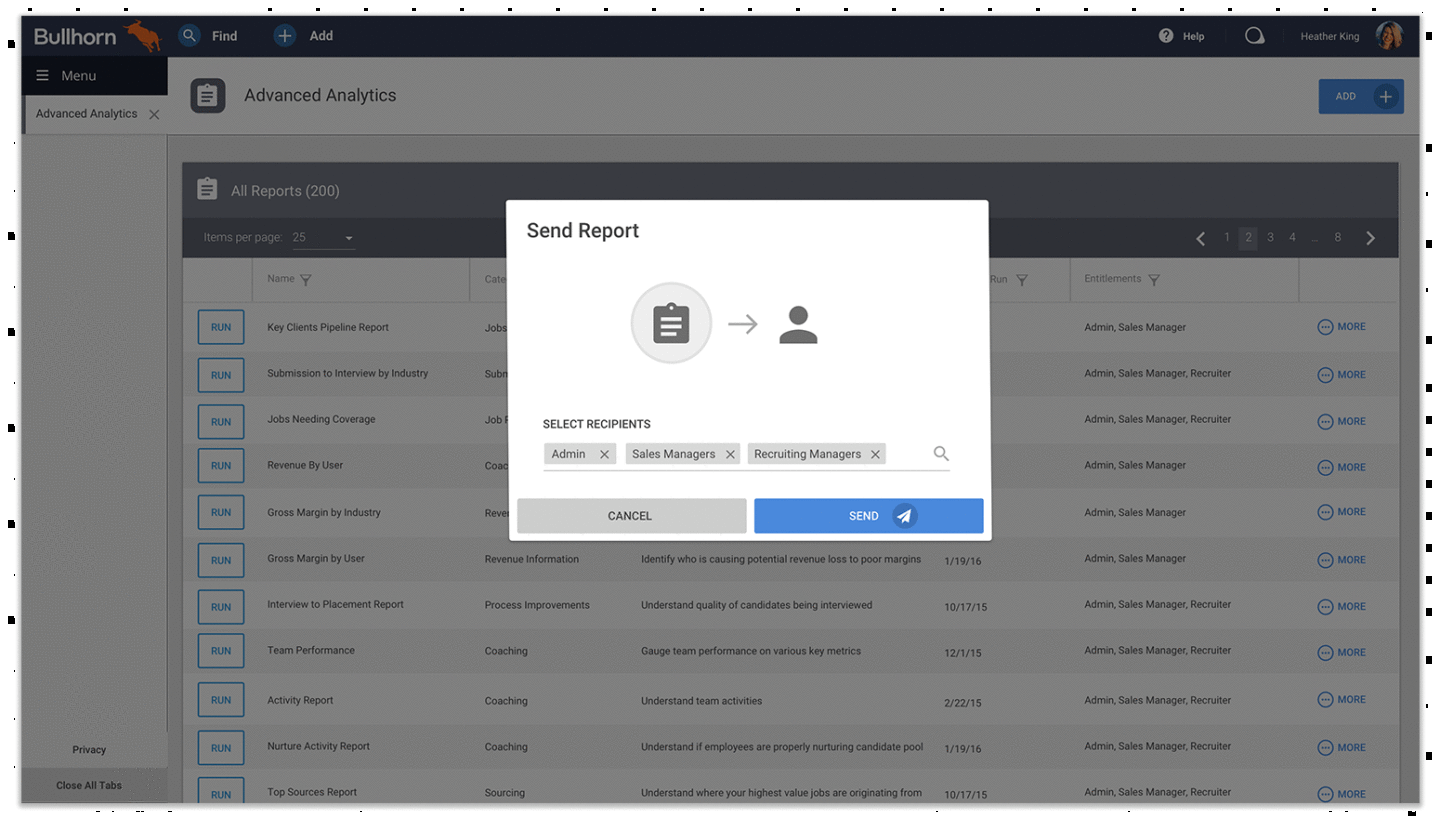 Export results immediately, share insights with coworkers, and schedule reports for the future
Canvas lets you share reports across teams, offices, and regions so the entire organisation has access to critical business insights.
Export results into excel, csv, or pdf formats and share with the team
Schedule reports to automatically send and free up valuable work hours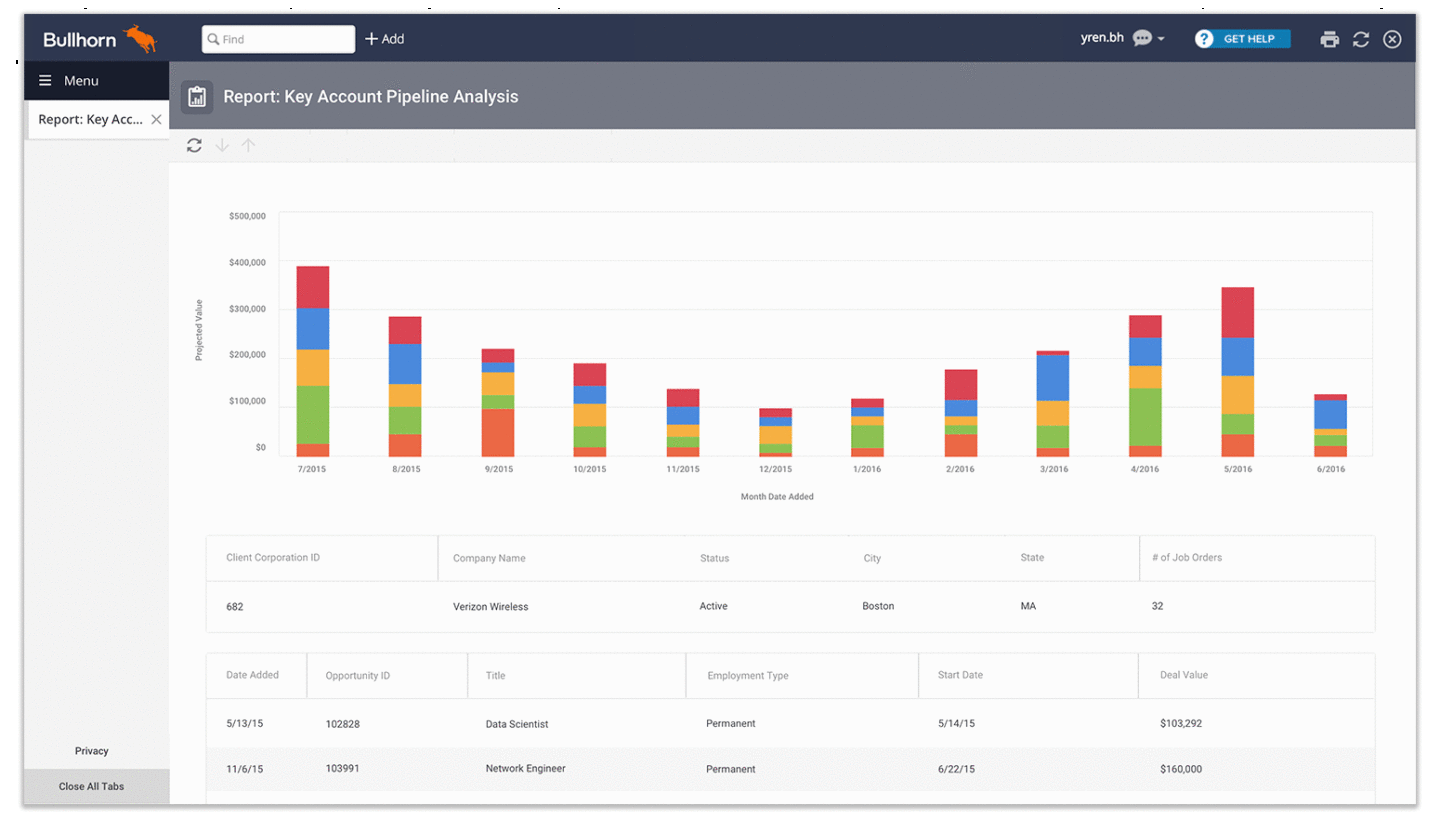 Discover new insights, take action, and drive business results
With data unlocked, Bullhorn Canvas empowers you to discover new insights across your key accounts, so you can make smarter business decisions and business investments.
Monitor historical job performance against your projected job demand
Review employee activities and performance over time
See historical margin trends