Gig economy, AI Hot Recruitment Topics at 2017 RCSA International Conference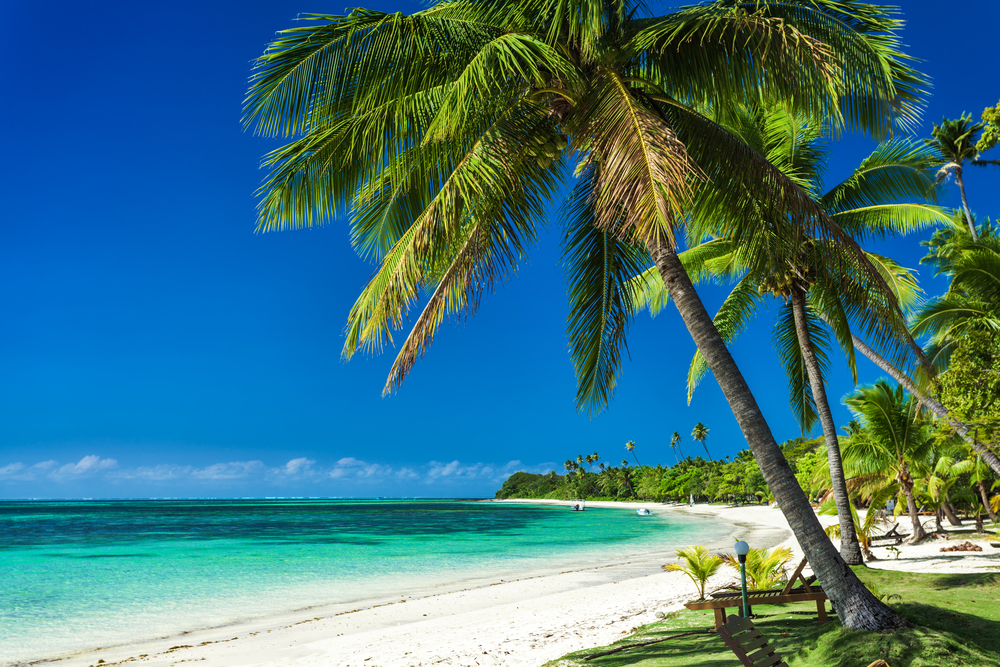 In my 10+ years in the recruitment industry, I've been lucky enough to attend professional conferences in Singapore, Hong Kong, USA, UK and NZ. For me, the most recent 2017 RCSA International Conference in Fiji was one of the very best.
In breakout sessions, a number of the key themes discussed that were consistent with those discussed at other recent industry events I've attended—namely the emergence of the gig economy and artificial intelligence (AI)
For example, at Engage 2017 in Boston, MA (US) earlier this year, Bullhorn CEO Art Papas polled the 1,000+ recruitment leaders in the room on their thoughts about these same topics. He asked the audience if they considered digital staffing platforms like Shiftgig and Upwork as a friend or foe to the recruitment industry. 57 percent of respondents chose 'friend' while 43 percent chose 'foe'.
While there was no live poll at the RCSA event in Fiji, the room intently listened as Marina Pullin, Managing Director at MCBI, warned that the recruitment industry was ripe for disruption and discussed the emergence of the gig economy.
Anthony Ugoni from SEEK discussed the rise of AI and was of a similar mindset to majority of those polled at Engage—67 percent of whom voted to 'promote' and 33 percent voted to 'replace' when asked if they'd choose to promote staff or replace them with artificial intelligence.  
I see the development of AI as a way to promote staff rather than replace them. It can help recruitment professionals free up their time so they can focus on building relationships and spend less time on the manual process.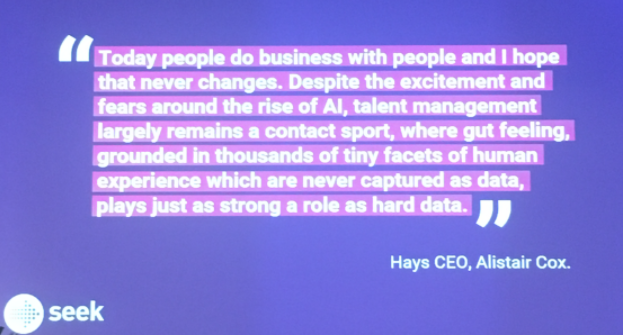 At the RCSA event, the use of the words 'partnership' and 'community' resonated with me. From a software provider's perspective, it was a real shift in the language we've heard used in previous years. At Bullhorn, we've always considered ourselves partners with our clients and it's fantastic to hear this was also a key message at the event.
With the many threats to the industry discussed before, during, and after the RCSA event, it's important we work together to help our partners remain successful and relevant. It's likely industry disruption will continue to come via technology so it's important to collaborate with technology partners that live and breathe this for best practice and future trends. Dr Jason Fox's image below demonstrating the inevitable cycle of a business that continues to do what it has always done says it all.
Unlike most conferences this was not an event where you could simply be a passenger.  The keynotes captured the audience. The awesome journey of Elia Green and the Australian women's Rugby 7s team to the horror of Deng Adut's story.  Engagement in both of Dr Foxs sessions was unavoidable.  His awesome wit, confronting table excercises or the pure dread of catching the football mic (unfortunately I did) meant the entire room was fully tapped in.  Combine all of this with the amazing backdrop of Fiji and it was a fantastic event.  This was my fifth RCSA conference and can confidently say it was the best yet and like Matt Sampson said it certainly was more than just a junket. Great job Charles Cameron, Robert Van Strokrom, Jodie Radley and indeed the whole RCSA team! The "Bula-Horn" team will see you in Noosa next year.
---
Interested in learning more about recruitment industry trends? Take this short survey to lend your insights and get a copy of the full report when it's available!
Take the 2018 Recruitment Trends Survey
Subscribe to the Recruitment Blog
Subscribe for trends, tips, and insights delivered straight to your inbox.