Digital Transformation and Coronavirus: Takeaways for Recruitment Agencies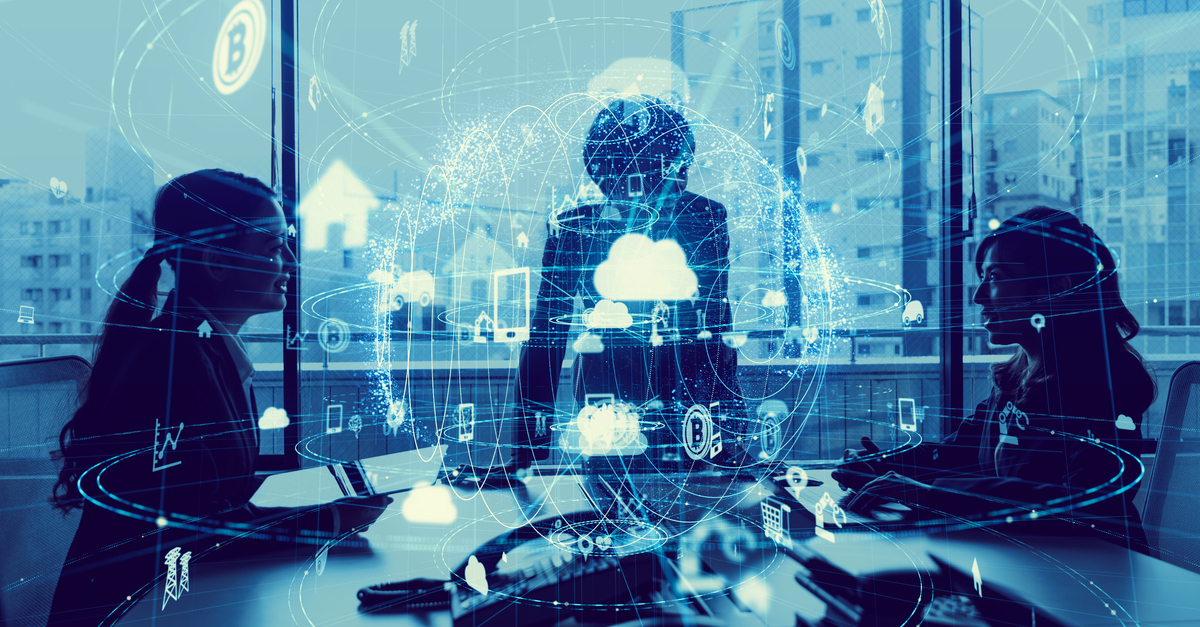 It's hard to fathom that millions of people, companies, and organisations have been so dramatically impacted in just a few weeks. The Coronavirus pandemic has devastated many businesses and forced companies and people to revolutionise the way they work. While many companies have been able to shift their employees to a remote work model, this has also created gaps and bottlenecks for the industry that is in the business of putting people to work. 
Even before the recent world events changed the industry forever, the recruitment industry has been in the middle of a digital transformation. And now, more than ever, recruitment companies that embrace innovative technology are best-positioned to weather the storm and succeed.
According to our annual GRID report, 80 percent of recruitment professionals feel this technological shift will be beneficial to their business. Companies are facing an unprecedented crisis, but Economist Paul Romer once said: "A crisis is a terrible thing to waste." What can agencies learn from the current lessons of the industry to set themselves up for success?
Review processes in place and consider smarter solutions
Believe it or not, many recruitment companies have traditionally relied on individuals coming into their offices to fill out applications and paperwork. Given the current environment, that is not an option. If you are a company that leverages technology to help with document management, such as Employstream, you are in a great position to continue on, to some degree, with business as usual. 
1) Electronic documentation
Whatever solution you choose needs to be easy to use, straightforward, and mobile-friendly. The solution should also give you the ability to "preboard" candidates. Two weeks ago, the talent shortage was one of the biggest issue facing recruitment agencies. That pool just increased by 3MM people who are going to be ready to work when business returns to normal. The ability to quickly get documentation filled out, submitted, and approved will give you a competitive advantage to get people back to work faster. Moving forward, electronic document management will eliminate the need for "lobby time", where people come in to fill out paperwork either manually or at a kiosk, freeing up more time for your staff to focus on putting people to work rather than pushing paper. 
2) Video interviewing
Most recruitment agencies also have to conduct interviews at some point and while phone interviews can go a long way, face-to-face interviews allow us to better capture emotions and behaviors while giving us insight into nonverbal cues. With social distancing the current norm, face-to-face interviews are being avoided by everyone. The good news is that there are some great companies out there, such as Sparkhire and Hinterview, that have seamless solutions to improve your recruitment process and reduce time to hire, all while providing a better candidate experience. 
3) Automation
With everything going on right now, it can be very difficult to stay in touch with your clients, your candidate pool, and the people that are still working. This is just one area where automation can help. Harnessing technology to create automated emails and text message campaigns is an easy way to put technology to work for you. Not only can you automate the outreach and manual tasks, but you can also capture important data and insights that you can leverage to make better business decisions. 
Recruitment companies today have an immense amount of options when it comes to what technology they want to utilise. While having choices is a great thing, the challenge can sometimes be around where all the information lives and what is the single source of truth. Requiring recruiters and account managers to log into different systems to document information not only creates duplicate data entry, but it also creates resistance and can cause the information to slip through the cracks. Business and technology are at an inflection point and it is becoming increasingly difficult for companies that do not integrate technology to continue to excel and grow. 
Katy George, Director at McKinsey, outlined some reasons why digital transformation can help companies. They included improved analytics to help managers better understand their business, cut costs using automation, and use technology to help be more agile and better handle uncertainty and rapid change.
Even downturns, which a lot of companies are facing today, can provide insight into the long term health of a business and expose shortcomings that might not have been as visible in good times. Automation and digital transformation are the here and now and companies that are taking advantage of these are setting themselves up for long term success. 
---
Discover Coronavirus Resources for Recruitment Agencies
---
About the Author: Eric Scalese has been at Bullhorn for over 5 years and is passionate about helping clients get the most out of their tech stack. When he is not visiting clients, he is most likely focused on real estate or playing with his 2 boys, Luca & Leo. 
Subscribe to the Recruitment Blog
Subscribe for trends, tips, and insights delivered straight to your inbox.