Win more clients and engage the best candidates
The competition to engage with clients and candidates is fiercer than ever. Use your one-way video engagement tool, Hintro, to win more clients and increase application rates.
Jobs with video receive 34% more applications than those without. Bring candidates to life with your unique candidate presentation and interviewing tool, Hinterview. Enabling quicker feedback and reducing time to hire by up to 70%
"Amazing system which offers so many benefits not only to recruiters but also applicants and clients too."
– Tate Recruitment
Easily measure ROI with full notes integration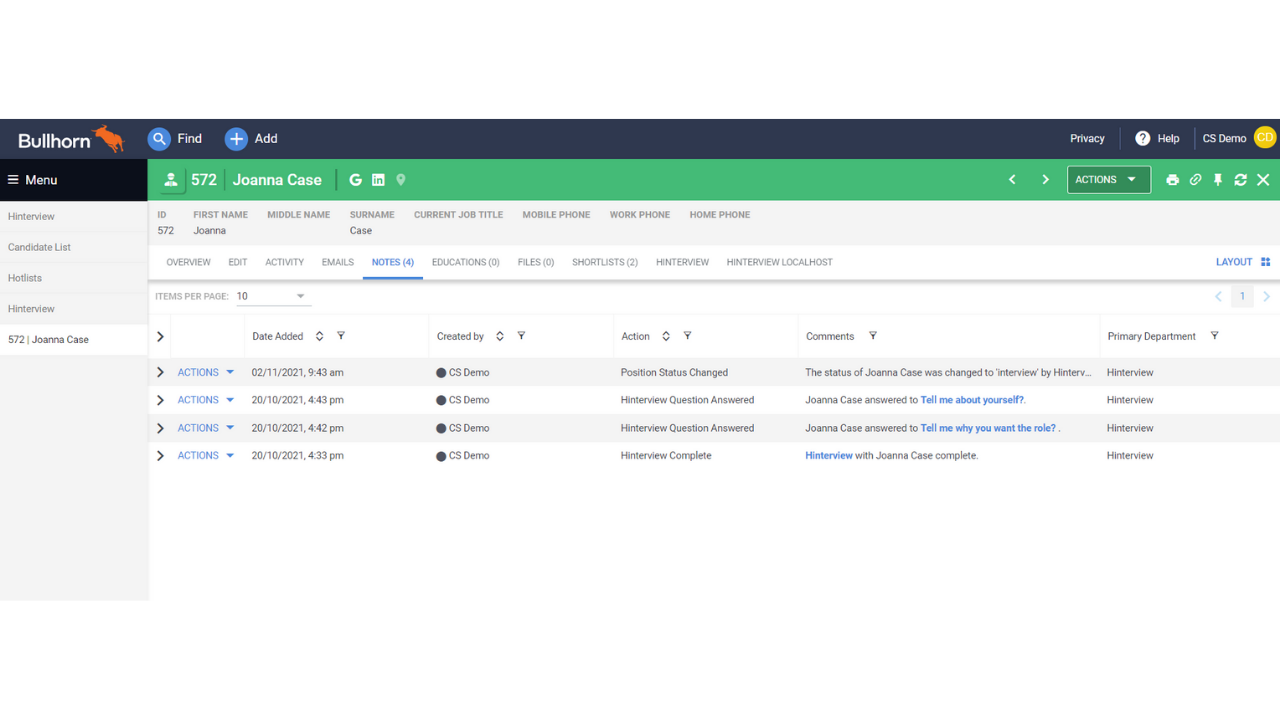 The Hinterview Portal is where your client can easily review shortlists, conduct interviews, and comment on candidates all in one place. Greater syncing power and automated note tracking mean no duplication and more time to do your job!
The Portal is a cloud-based management tool, with no downloads. This enables efficient management, centralising recruitment processes between you and your clients. Hinterview also integrates with Linkedin, Calendly, and WhatsApp so you can streamline your process a step further.
"We met a number of video platform providers, and we felt Hinterview stood out from all the competition."
– Robin Beattie, Director, Mortimer Spinks
Benefit from onboarding, training, and support
Adapting to new technology in your recruitment process can be daunting. That's why Hinterview offers bespoke onboarding. Training spans 4-6 weeks and is focused on the outcome of your business goals.
You'll always have a point of contact on hand to help with training and video strategy with your dedicated Customer Success Manager. Plus, module-based, highly interactive training programmes is hands-on and covers everything you need to hit the ground running.
"Fantastic and super easy to use. The customer service and training has been exceptional from the start. It's been a great feature to really add value to our clients, helping them to save time and money in the full candidate journey."
– PRG Recruit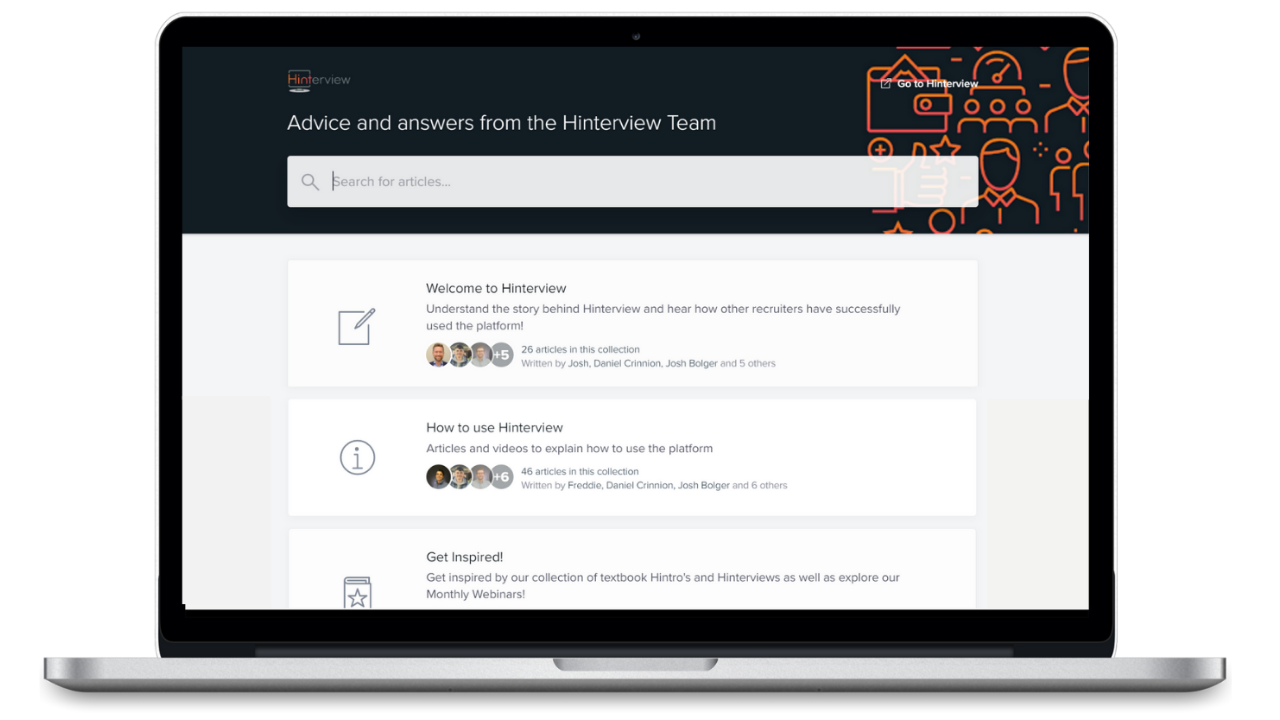 Real-time, automated data dashboard

Mutual customers of Bullhorn Marketplace Analytics and Hinterview can leverage the full value of the video interviewing and engagement platform with an automated data dashboard.
Users can see key metrics which can be used for understanding and improving the impact it has on business objectives. You will be able to see, understand and improve upon key metrics related to Hinterview usage such as:
Understand the Hinterview activity levels for consultants and teams, including conversion rates from invitation to completion.
Measure and compare adoption and usage of Hinterview across your people and teams.
Spot opportunities in your recruiting workflow where video interviewing can improve interview efficiency.