3 Benefits of using mobile recruitment software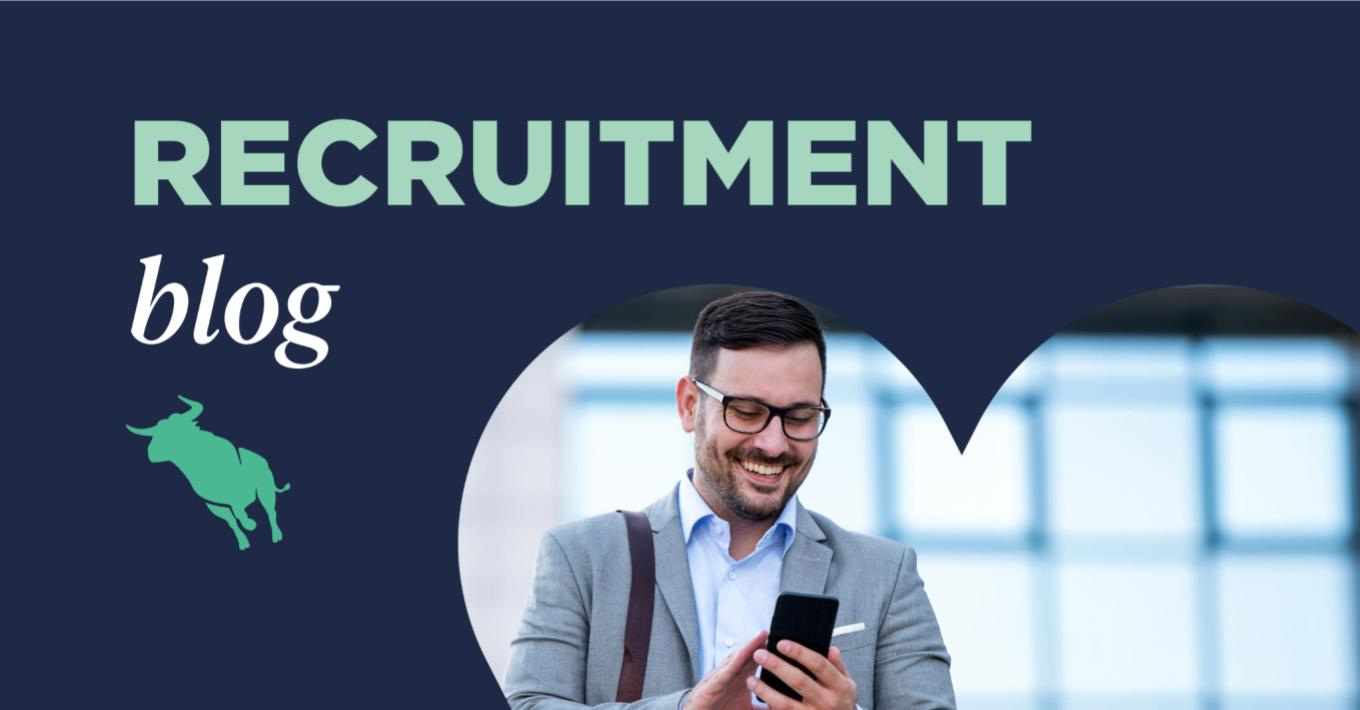 The world of work has changed. Remote work is on the rise, and working hours are more flexible than ever. How can recruitment agencies hope to keep up? Say hello to mobile recruitment software.
What is mobile recruitment software?
It's all in the name: mobile recruitment software is any recruitment solution tailored for the mobile experience. This could look like either an app or a mobile-responsive website – the important distinction is that you and your candidates can use it anytime, anywhere, all on your phone. 
Why add mobile recruitment software to your recruitment agency's capabilities? Put simply, it's recruitment software built for the moment. Mobile recruitment software offers unprecedented flexibility – and the ability to recruit on the go can result in huge benefits for you, your team, and your candidates. 
1. Increased productivity
Working solely from a desktop computer is a thing of the past. A recent survey from TechRadar conducted with workers in the US and UK found that 73% of those surveyed use their smartphones to conduct work-related business. With more people working outside of the office, it's crucial for your team to have access to software whenever they need it most.
In the competitive world of recruiting, time matters. With recruitment software right in your pocket, your team can review important details before walking into a client meeting or quickly contact a candidate after that meeting to give them more information about an open role. Having this up-to-date access to information at any time – and being able to act on it – could make all the difference for your team.
2. Better data
Gone are the days when data entry happens after the fact. With mobile recruitment software, there's no waiting until you get to a computer to make changes to records; instead, you can update your database right where you are with the touch of a screen. New job? Updated client details? Follow-ups to send? Edit records, jot down notes, and update activities, whenever you need to.
The immediacy of mobile recruiting isn't just useful in the moment. It helps create a cleaner, more usable database, with the most accurate, up-to-date information available across your entire organisation. Over time, you'll find that a tidy database is essential when it comes to sourcing candidates and working with clients; building this single source of truth is the foundation of any future growth your recruiting agency is looking to achieve.
3. Improved candidate experience
The modern workforce is changing, and recruiting is changing with it. In our recent GRID Talent Trends Report, we asked candidates their preferences on how they want to interact with their recruiters, and the results were split. Most preferred email, but others would rather be reached with a phone call, text, or even an app notification. 
Through these preferences varied, one takeaway emerged: understanding these preferences matters. When recruiters don't reach out via the preferred communication channel, respondents were twice as likely to say they wouldn't work with that agency again. Mobile recruitment software can help ensure your message is getting through to your candidates – and give them the personalised, seamless experience they're looking for.
Mobile recruitment is especially key when it comes to candidates working within the healthcare and commercial/light industrial sectors. If a candidate gets off a shift late in the evening (or early in the morning), they'll want to know where they'll be working for their next shift. The ability to quickly find that information on their phone or easily contact their recruiter in a pinch is crucial in keeping your talent pool informed, and can even help decrease drop-off and boost redeployment. 
What to look for in your mobile recruitment software
Not all mobile recruitment software is built the same. When choosing which one is right for your organisation, there are a few key considerations you'll want to keep in mind:
Seamless user experience: Consider whether you want a mobile app or a website. If you're choosing a website, is it mobile responsive? If you're using a mobile recruiting app, is it available within the countries you operate in and on the phones your users have access to? Consider the look and feel of using your software – you want it to be as easy of an experience as possible for your team, your candidates, and your clients.
Wide range of functionality:

You'll want your mobile recruitment software to be capable of almost as much as your desktop version. How much of the recruitment lifecycle can you manage from your phone? 

Integrates with your ATS/CRM: Does the data you capture flow back to your ATS/CRM? Are any updates made on the mobile platform reflected in your database?
With the right mobile recruitment software, you can meet your candidates and clients where they are – even if it's away from their desks.
---
Want to learn more about Bullhorn's mobile recruitment software solution? Check out Bullhorn Mobile.
Subscribe to the Recruitment Blog
Subscribe for trends, tips, and insights delivered straight to your inbox.