Improving candidate to job matching with a new integration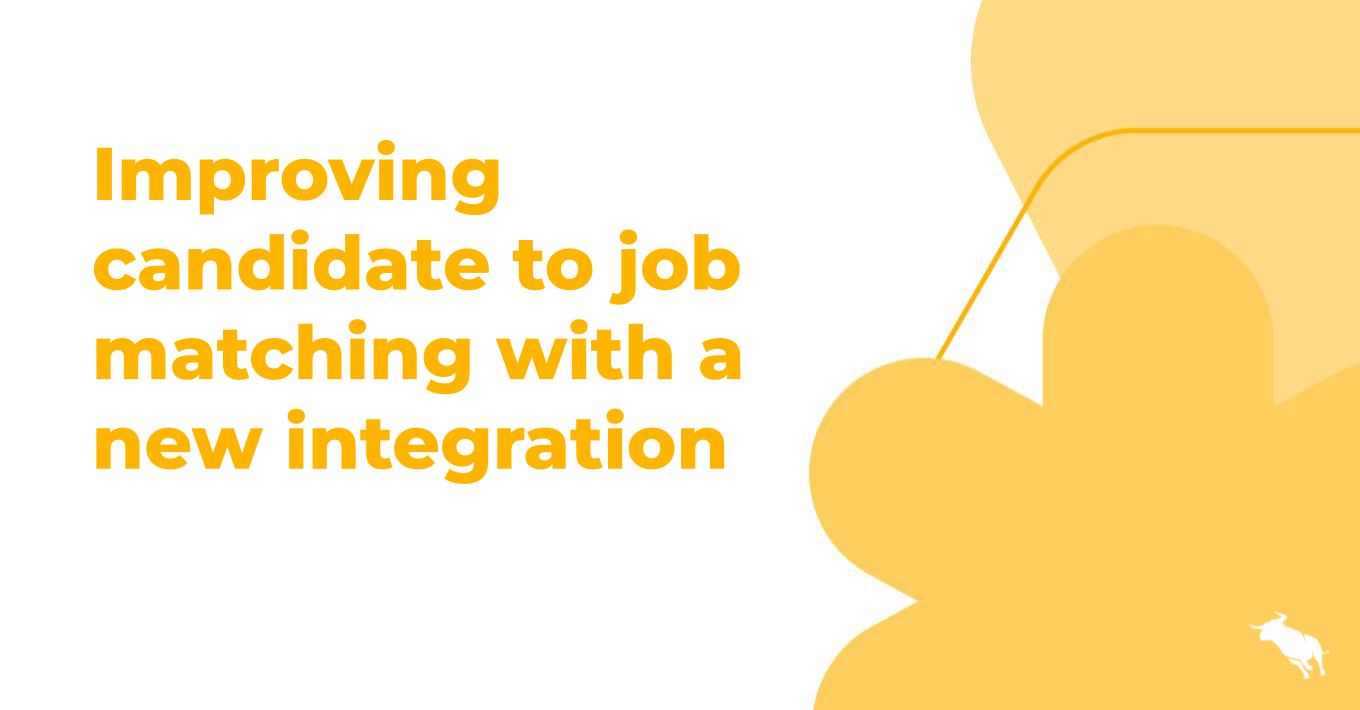 Despite changes in the market, the race for talent remains as tight as ever. To find top-tier candidates, recruitment agencies need to be able to quickly search across all their job sources – from external sources like LinkedIn and job boards to their internal database.
Search and match solutions are key in finding candidates and placing them in the right roles. To give customers the tools they need to find top-level talent, Bullhorn is pleased to announce new integration capabilities between expert search and match Marketplace partners and Bullhorn Automation. This integration enables customers to have even more choice when selecting candidate-to-job matching solutions and integrating them within the Bullhorn platform.
Read on to learn more about our launching partners and how these increased search and match capabilities can help you win the race for talent.
Our launching partners: Daxtra and Textkernel
Both Daxtra and Textkernel have been the leaders in this field for many years, leveraging AI-powered solutions to find the best candidates for opportunities. 
Daxtra specialises in intelligent recruitment automation, semantic search and match, and multilingual resume and job parsing in 40+ languages. Powered by AI and machine learning, Daxtra's technology enables recruiters to source the most relevant candidates quickly and easily. Daxtra's solutions automatically load and deduplicate candidate data in Bullhorn to form a solid foundation for Bullhorn Automation campaigns.
Textkernel provides AI-powered candidate parsing, matching, and database enrichment technology for recruiters and talent managers looking to better acquire, assess and manage talent. Additionally, they offer people analytics and labor market intelligence so customers can anticipate future talent demand.
Bullhorn is delighted that both Daxtra and Textkernel will be the first Marketplace partners to make use of this integration with us, providing their search expertise within Bullhorn Automation's Auto Match feature.
Auto Match accelerates the process of identifying the best candidates for your job orders, first by automating the process of matching candidates to newly won job orders, then the outreach to candidates, and finally capturing the candidate's interest, allowing the recruiter to only engage with vetted matched candidates at the end of the process.
Using Marketplace partners provides better choice for customers
By opening up the ability to use Daxtra and Textkernel in the candidate search and match phase, Bullhorn has enabled its customers to choose the right provider for their needs. This is, ultimately, the purpose of the Bullhorn Marketplace, a program designed to bring the very best technology to Bullhorn customers, integrated and managed as part of the Bullhorn ecosystem.
Continue to use the solutions you know and love
Additionally, these new integrations allow customers to continue to use the best solutions on the market for their needs, whether that's searching global candidates or simply being able to use the search and match solutions they already use and are familiar with. When Bullhorn customers adopt Bullhorn Automation, they know they are safe in the knowledge that the search and match tools they use now and in the future will integrate seamlessly together, improving recruiter effectiveness and operational efficiency within your agency.
To find out more about the recent integration between Bullhorn Automation and Daxtra and Textkernel, please reach out to your account manager.
Interested Marketplace partners can reach out to their partner manager to discuss integration.
Subscribe to the Customer Blog
Subscribe for trends, tips, and insights delivered straight to your inbox.