One-click Match to increase sourcing ROI
In one click our machine intelligence creates a shortlist of matching candidates to your job order. Searching your entire candidate pool with unparalleled speed and accuracy.
Textkernel search lets you:
– Enrich Search Results
– Leverage extensive taxonomies to expand your searches
– Turn your 3 word search into a 60 term search including synonyms and related terms
– Weight your search terms to prioritize must-have criteria
Textkernel in Bullhorn influenced 25.8% of Jacobson placements:
"Semantic-based AI allows more users to be power searchers. It sounds clichéd, but Textkernel in Bullhorn is all about working smarter, not harder."
– Jennifer Shorr, Assistant Vice President of Operations, The Jacobson Group
Access the online job market directly in Bullhorn
Connect the entire online job market to your daily workflow. With over 200 million current and historical job postings you can:
By analyzing over 1.3 billion jobs annually, Textkernel's Jobfeed gives you a comprehensive view into the global labor market for strategic insights or business development leads.
Access detailed labor market analytics without ever leaving Bullhorn
Discover company hiring trends, as well as job and skill data
Match your shortlist to the entire direct-employer job market to find new business leads
"We've launched Jobfeed across our EMEA platform which is opening up market vacancy opportunities that, historically, we were pretty much unaware of – allowing us to grow our business."
– Carolyn McKinnon, Head of Service UK & Ireland, Kelly Services
Search external sources directly within Bullhorn
Easily browse external candidate databases and professional network sites. Source! is easy to navigate and gives you as a recruiter full control over your query.
Textkernel Source! allows you to:
– Quickly review candidates with side-by-side view
– Asses results and modify your query in one screen
– Fine-tune your query for every source independently
– Capture candidates information into Bullhorn with a single click
– Never miss new candidates with automated notifications
"Textkernel helps us to engage with candidates who we haven't engaged with yet. It brings candidates to us from different channels via literally two or three clicks."
– Carolyn McKinnon, Head of Service UK & Ireland, Kelly Services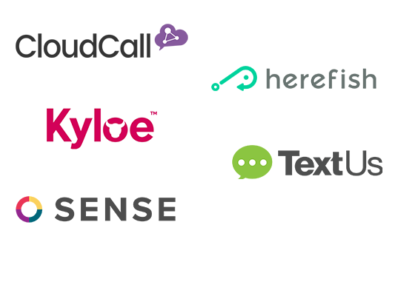 Seamless workflows with other Marketplace partners
We've teamed up with other vendors within the Bullhorn ecosystem to help improve your workflow and make more placements faster.
We integrate with:
– Herefish – to streamline sourcing and maximize placements
– Sense – to streamline sourcing and maximize placements
– TextUs – the only business class texting platform built for the staffing industry
– Kyloe Partners – finding the right candidates to sending formatted resumes to clients within minutes
– CloudCall – create your shortlists with Textkernel, then send these through to CloudCall's PowerDialer or Broadcast SMS